Sophie Tuner will not stand for toxic ideas surrounding body image.
The Game of Thrones alum was livid over the fact that Ozempic ads targeting weight loss are being plastered all over New York City subway stations, per Page Six.
On late Monday, April 3rd, 2023, the actress, 27, reshared an Instagram post to her IG Stories which feature pictures of the ads and read, "The ozempic ads plastered across the Times Square subway station can f–k all the way off."
Turner added above the post on her Instagram Story, "WTF."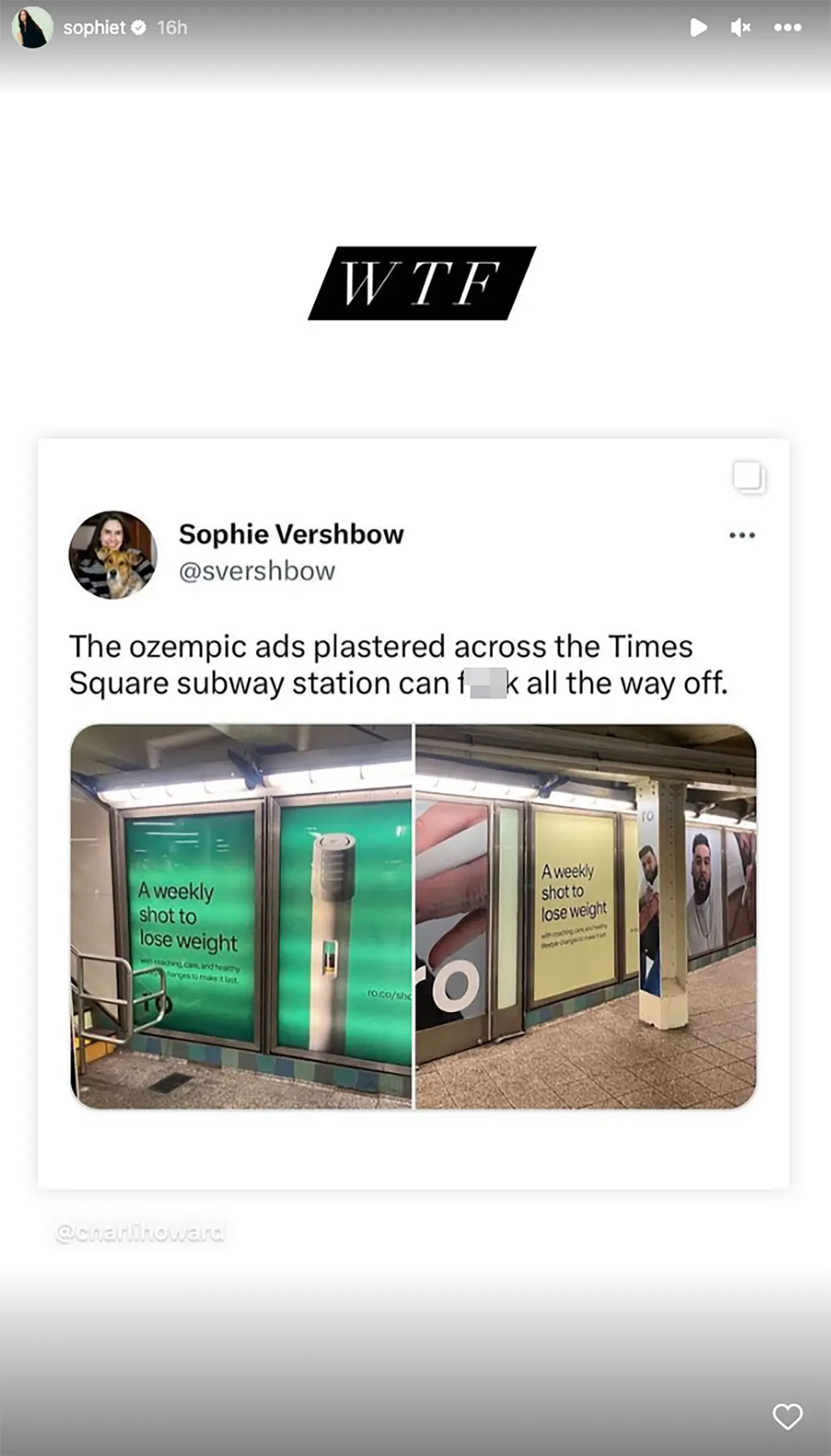 Ozempic is essentially a medicine developed for patients with Type II diabetes. However, the drug has now become common amongst Hollywood celebrities, such as Chelsea Handler and Jennifer Fessler, to help them lose weight quickly.
The ad shared by the Do Revenge actress seemingly capitalised on a weight-loss fad, since it read, "A shot weekly to lose weight."
Turner has struggled with eating disorders in the past when she was a teen. The Staircase actress first opened up about her issues back in 2019 which led to severe health problems and made her suicidal.
She got candid about her therapy for the disorder an interview with Elle back in May 2022. She revealed to the outlet that she had to have a live-in therapist to "ensure I wasn't doing anything unhealthy with my eating habits."
"I still have days when I feel depressed or anxious," Turner admitted. "It's manageable now — I have the tools. I know what's good for me and what's not good for me. I know what I have to do to get myself in a good headspace."