Dr. Anthony Fauci in an interview on Saturday spoke about the potential for a return to mask-wearing in America in light of a seasonal uptick in COVID cases and hospitalizations.
Now, doctors reached by Fox News Digital are sharing reaction to the comments by the former White House chief medical adviser. 
"I am concerned that people will not abide by [masking] recommendations," Fauci said in the interview.
FAUCI 'CONCERNED' PEOPLE WON'T COMPLY IF MASKING RECOMMENDATIONS RETURN: 'I HOPE' THEY 'ABIDE'
"I would hope that if we get to the point that the volume of cases is such and organizations like the CDC recommends – CDC does not mandate anything – recommends that people wear masks, I would hope that people abide by that recommendation and take into account the risks to themselves and their families," the doctor told CNN.
Fauci fell just short of calling for a return to mandates, however.
"We're not talking about mandates or forcing anybody, but when you have a situation where the volume of cases in society gets to a reasonably high level, the vulnerable, the elderly, those with underlying conditions, are going to be more susceptible, if they do get infected, of getting severe disease leading to hospitalization," Fauci also said.
Masks are ineffective against 'large-scale spread,' says Florida neurosurgeon 
Dr. Brett Osborn, a board-certified neurosurgeon in West Palm Beach, Florida, is also the founder of a preventative health care and anti-aging facility, Senolytix. 
CITING RISING COVID CASES, THESE US HOSPITAL SYSTEMS HAVE NOW REINSTATED MASK MANDATES
In response to Fauci's comments defending masking, Osborn pointed to "limited efficacy data" for masks — "particularly regarding the large-scale spread of the disease, as was the case during the pandemic," he told Fox News Digital. 
"Let's face it, regardless of mask usage, the population en masse will be exposed to SARS-COV-2, and its variants, as is the case with influenza," Osborn went on. 
"This is inevitable and independent of quarantines, lockdowns and other measures that only cultivate a sense of false security," he also said.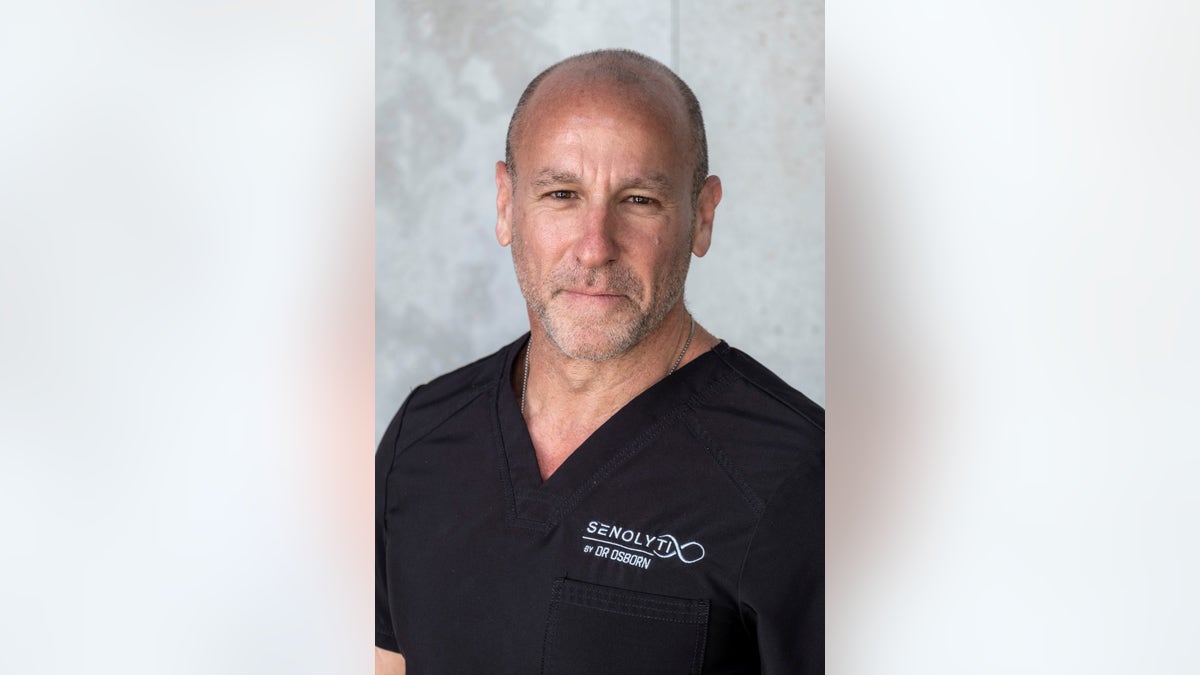 Osborn noted that masks may offer a "low level of protection" for individuals who consistently wear them, "although this is supported by only two randomized controlled trials to date." 
Said Osborn, "This limited efficacy, in conjunction with the typical antigenic drift of RNA viruses to a less pathogenic strain, does not justify another round of mask mandates, especially since the CDC numbers are in line with increasing hospitalization rates (and their subsequent fall) this past February." 
"Regardless of mask usage, the population en masse will be exposed to SARS-COV-2 – and its variants — as is the case with influenza."
"This intermittent fluctuation is the new norm, so expect it — as COVID-19 is here to stay," he added.
For those who have a fever or symptoms of COVID and have not yet been screened, Osborn said they may consider wearing a mask to protect any at-risk people from infection.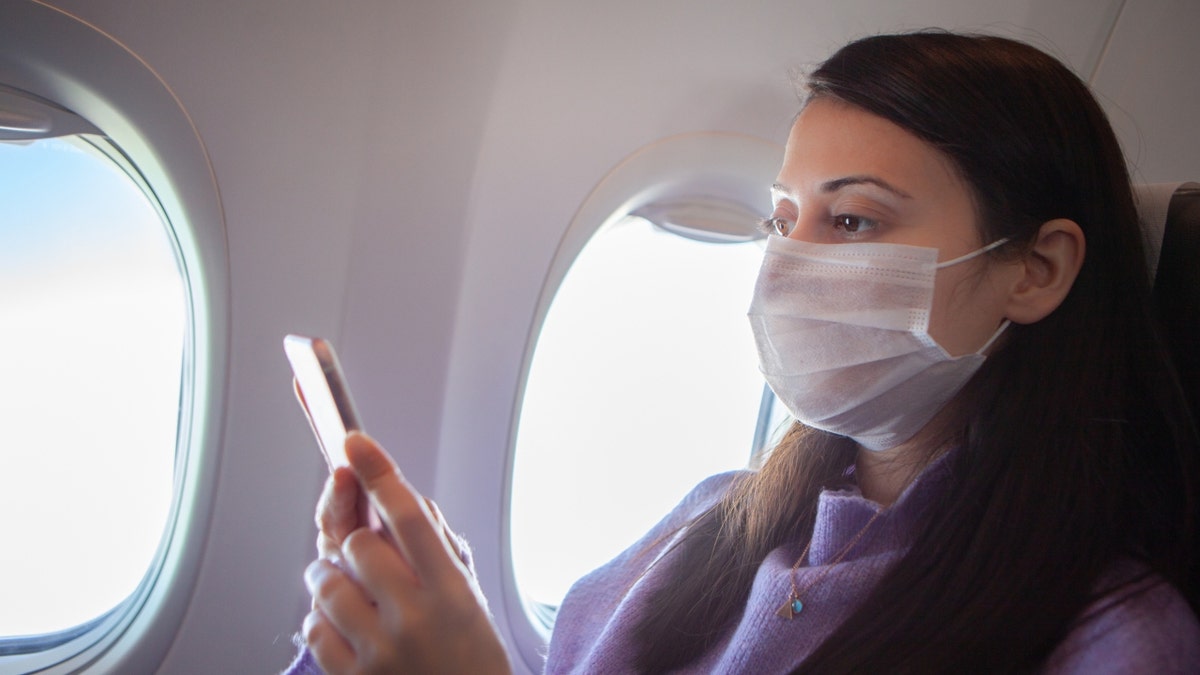 "I would make a case for simply avoiding contact and washing your hands, though," he said. 
"These are time-tested measures that actually work to reduce the spread of other flu-like illnesses."
Masks are 'disruptive' to kids, says Arizona physician
In response to Fauci's commentary, Dr. Shana Johnson, a physical medicine and rehabilitation physician in Scottsdale, Arizona, expressed concern about the potential for a return to in-school masking.
"Masking mandates disproportionately affect and disrupt the education of children, especially those with autism," Johnson told Fox News Digital. 
CITING RISING COVID CASES, THESE US HOSPITAL SYSTEMS HAVE NOW REINSTATED MASK MANDATES
"In my experience, schools have had a very 'black and white' policy when under mask mandates," she said.
"I observed disciplining and shaming of neurodivergent as well as typically developing children in elementary and middle schools when they have difficulty wearing a mask."
Not all children on the autism spectrum can tolerate masks due to sensory sensitivities, Johnson also noted.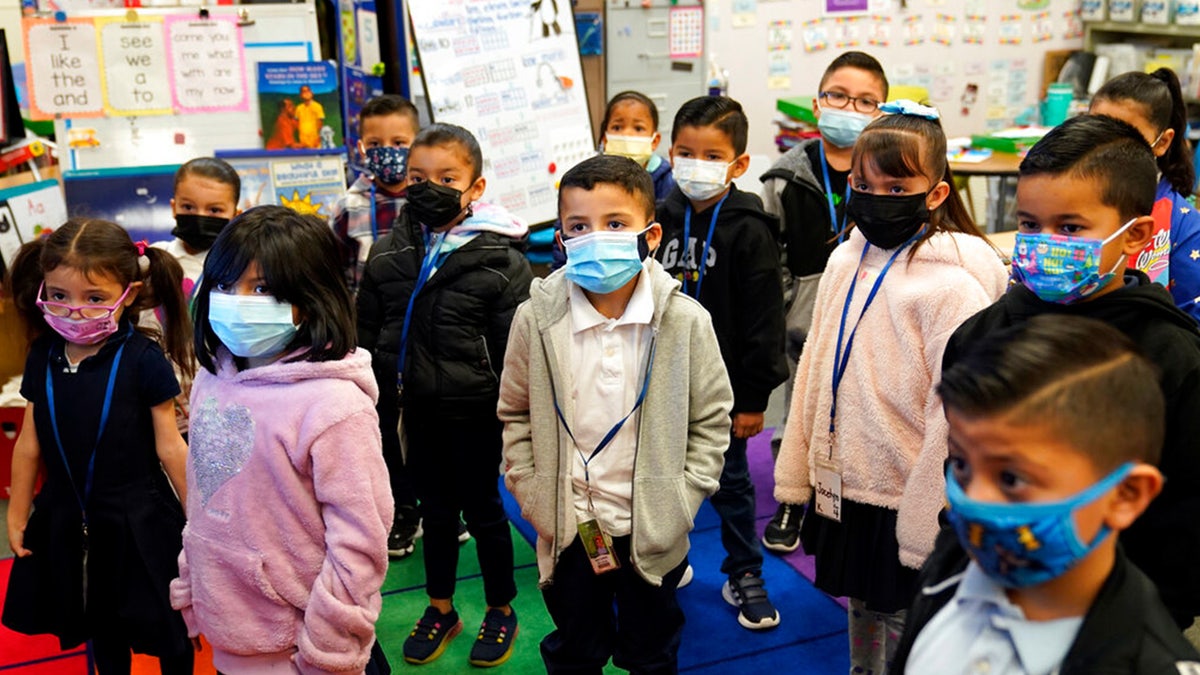 "If they are disciplined, forced to wear a mask or sent home from school due to poorly tolerating a mask, it is systematically discriminating against them due to their disability," she said.
Although mask-wearing may slow the spread of COVID-19, Johnson said, "given the mild nature of COVID-related illness in most children, the heavy enforcement of masks on school children is not reasonable."
Masks should be a personal choice, says Tennessee physician
Dr. Laura Purdy, a board-certified family medicine physician in Brentwood, Tennessee, pointed out that COVID is now a fixture of the cold and flu season.
"We're going to see COVID cases because this is the time of year when people catch and transmit viruses more easily," she told Fox News Digital. "I think that people will do exactly what they did during the original pandemic."
SAN FRANCISCO POLICE OFFICER 'SEPARATED' FOR REFUSING COVID VACCINE CHAMPIONS FREE CHOICE: 'I KNOW WHO I AM'
The doctor said she doesn't believe there is "much of a point" of the government deciding to mandate masks again, "but, of course, they may recommend it."
Purdy added, "If people feel like they want or need to wear a mask, then they will do it — and if they don't, then they won't."
Masking will not reduce spread, says California infectious disease expert
Dr. John W. Ayers, PhD, vice chief of innovation in the Division of Infectious Diseases and Global Public Health at the University of California San Diego, noted that pre-pandemic, masking was discouraged by experts because the evidence then was negative about the protective effects for the wearer.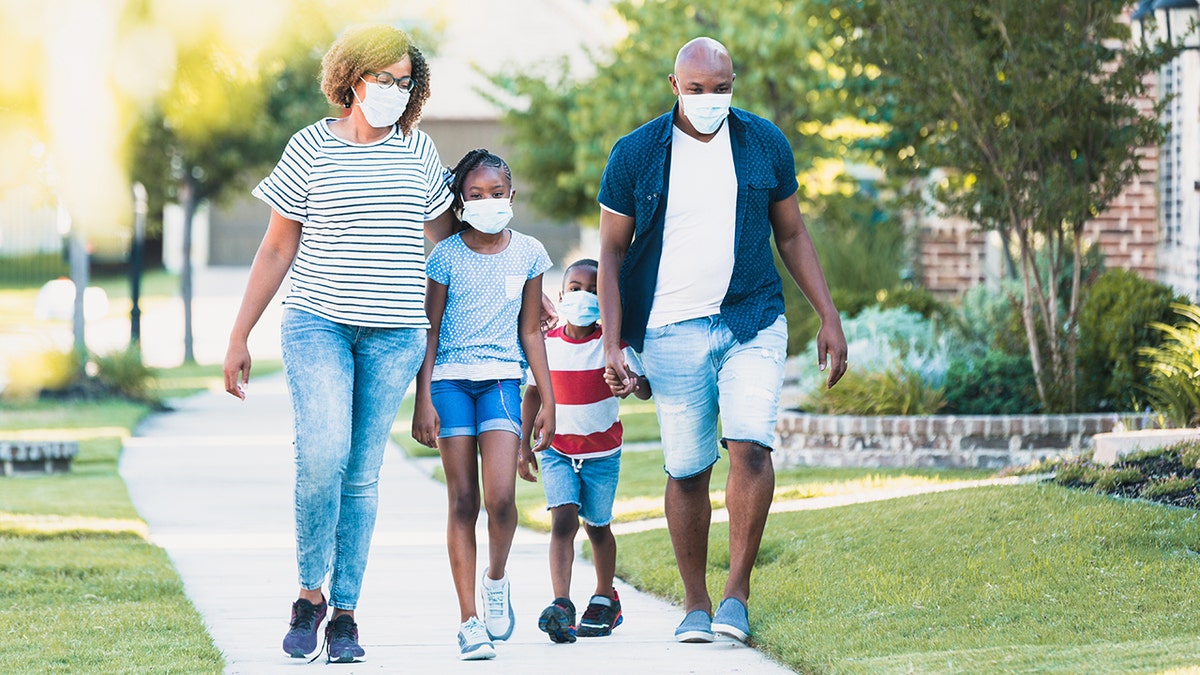 "For instance, a randomized study of health care providers who wore cloth masks for four weeks in 14 hospitals in Hanoi, Vietnam, during 2011 found they experienced higher rates of respiratory illness, laboratory-confirmed viral infection and influenza-like illness than controls — who followed usual practice while working," he told Fox News Digital.
"Guidance by the World Health Organization in January 2020 stated that 'cloth (e.g. cotton or gauze) masks are not recommended under any circumstance.'"
"Fauci's claims about masking policies, which includes reusable cloth masks and surgical masks, will not reduce the spread of COVID-19."
That changed early in the pandemic, he said, when there was an "abundance of uncertainty."
"Community masking using cloth or reusable surgical masks was encouraged in the hope that despite the lack of supporting real-world evidence, there may be a community benefit if we all mask," Ayers went on.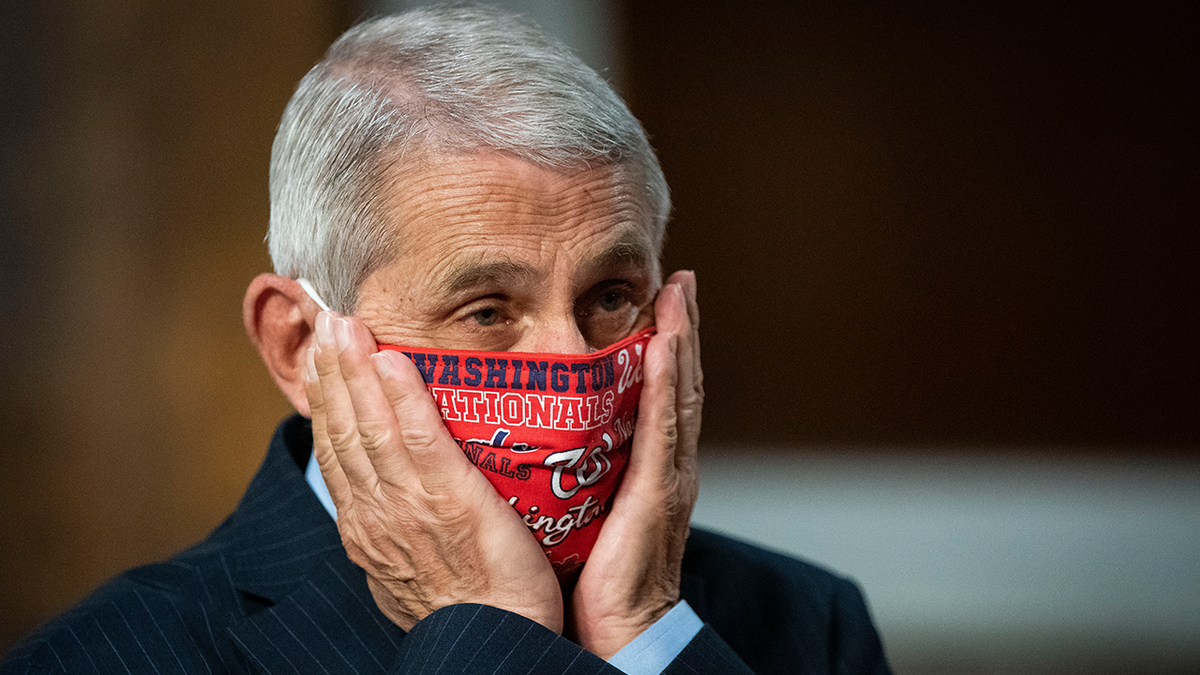 "It's important to note that this is contrary to what Fauci is arguing," the doctor said. "He now says you mask to protect yourself, which the evidence never supported — and says the benefits of community masking on the population is null."
Said Ayers, "Fauci's claims about masking policies, which includes reusable cloth masks and surgical masks, will not reduce the spread of COVID-19."
CLICK HERE TO SIGN UP FOR OUR HEALTH NEWSLETTER
While some observational studies have supported the idea that community masking would reduce the spread, Ayers pointed out that those types of studies are "biased" and that randomized trials are the "gold standard."
"The NIAID and Fauci did not fund any trials on community masking in the USA despite a substantial budget," he said. 
"It really doesn't make sense that we did no trials. When it came to masking, we refused to gather robust evidence to support or discourage their use."
CLICK HERE TO GET THE FOX NEWS APP
"As stated, Fauci's claims about masking policies, which include reusable cloth masks and surgical masks, will not reduce the spread of COVID-19," Ayers said.
"A child sent home from school for not wearing a mask is harmed more by the policy than 1,000 years of masking."
"However, the collateral harm from future mask mandates will certainly eclipse their fictitious benefit," the doctor also said. 
"For instance, a child sent home from school for not wearing a mask is harmed more by the policy than 1,000 years of masking."