A Virginia high school freshman was looking for a fun science experiment — and ended up making a soap with the aim of treating skin cancer.
Heman Bekele, who attends W.T. Woodson High School in the Fairfax County Public Schools (FCPS) system, was crowned "America's Top Young Scientist" and awarded $25,000 after winning this year's 3M Young Scientist Challenge.
The teen's idea for making a soap to treat skin cancer stemmed from his memories of people working long hours outside under the glaring sun in Ethiopia, his native country.
CANCER SCREENINGS: HERE ARE 5 TYPES AND CRITICAL INFORMATION TO KNOW ABOUT EACH
"Skin cancer is mostly found on people who live within developing countries," Bekele said in a press release from FCPS. 
"But the average price for an operation is $40,000."
"I was devastated by the idea of people having to choose between treatment and putting food on the table for their families," he continued. 
"There are so many preventable deaths."
An aspiring scientist, Bekele began researching skin cancer — particularly dendritic cells, which help the immune system attack cancer cells. 
He used various ingredients — including salicylic acid, glycolic acid and tretinoin — to create a skin-cancer-treating soap that helps stimulate dendritic cells.
SKIN CANCER CHECKS AND SUNSCREEN: WHY THESE (STILL) MATTER VERY MUCH FOR GOOD HEALTH
One of the biggest challenges, Bekele said, was to keep the soap from flaking into pieces. 
He ended up using a mixture of moisturizer, coconut oil and organic shea butter to accomplish that.
The process taught the teen the value of persistence, Bekele said; one major challenge was finding the right combination of ingredients to ensure the soap held together without flaking into pieces. 
Using 3M Cavilon (a moisturizer and barrier cream), coconut oil and organic shea butter, he was able to make that happen.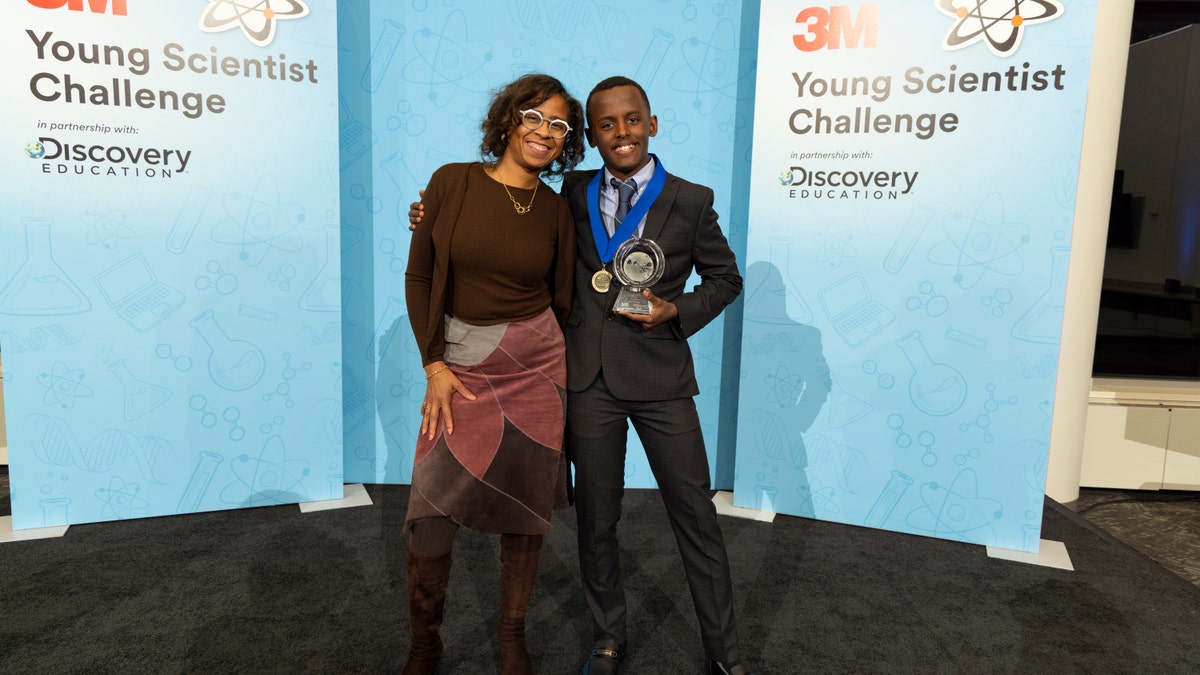 Eric D. Whitman, M.D., medical director of Atlantic Health System Cancer Care in New Jersey, said Bekele's invention is an "interesting way of creating a topical immune activating agent that could help treat or prevent some skin cancers."
(Whitman was not involved in the project.)
"He saw a need and used science to solve it."
"While [this is] a remarkable effort from such a bright and motivated young man, further clinical testing is required to find out if the soap 'reactivates' dendritic cells, or even treats or prevents cancer," Whitman told Fox News Digital in an email. 
"I hope this young scientist continues his work and is given a chance to collaborate with clinical centers to test his product and see if it fulfills its potential promise."
The teen worked with a mentor, Deborah Isabelle, a product engineering specialist at 3M in Minnesota, to develop his soap over the summer.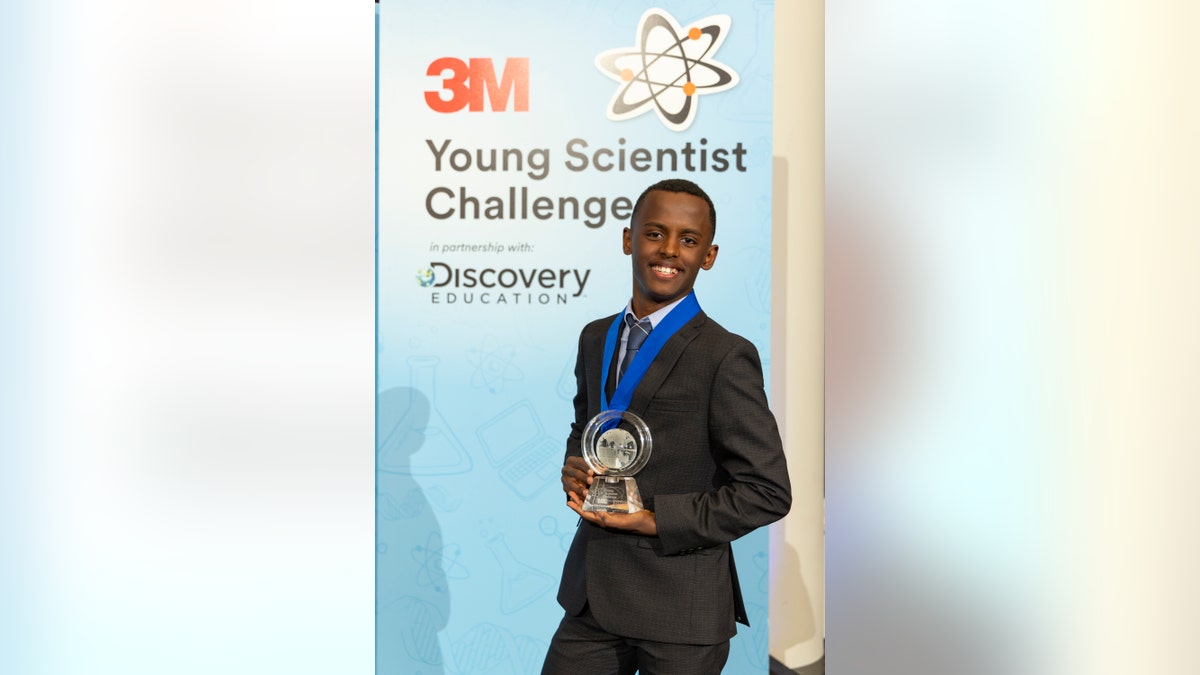 Bekele also received support from University of Virginia researchers, FCPS teachers and his own parents.
The teen's profound curiosity about the STEM field began at a very early age, his parents told Fox News Digital in an email. 
"Heman has always been passionate about challenging himself beyond school," said his mother, Muluemebet G. Ejigu, and father, Wondwossen B. Gemechu, in a joint statement.
BE WELL: CATCH SKIN CANCER WARNING SIGNS EARLY WITH REGULAR SELF-EXAMS
"He is extremely self-driven, energetic and motivated beyond his age. We, as parents, believed in him, created the environment and space, encouraged him to follow his dreams and to try things that seem to be impossible."
They added, "More importantly, we promoted giving back and making an impact in the society."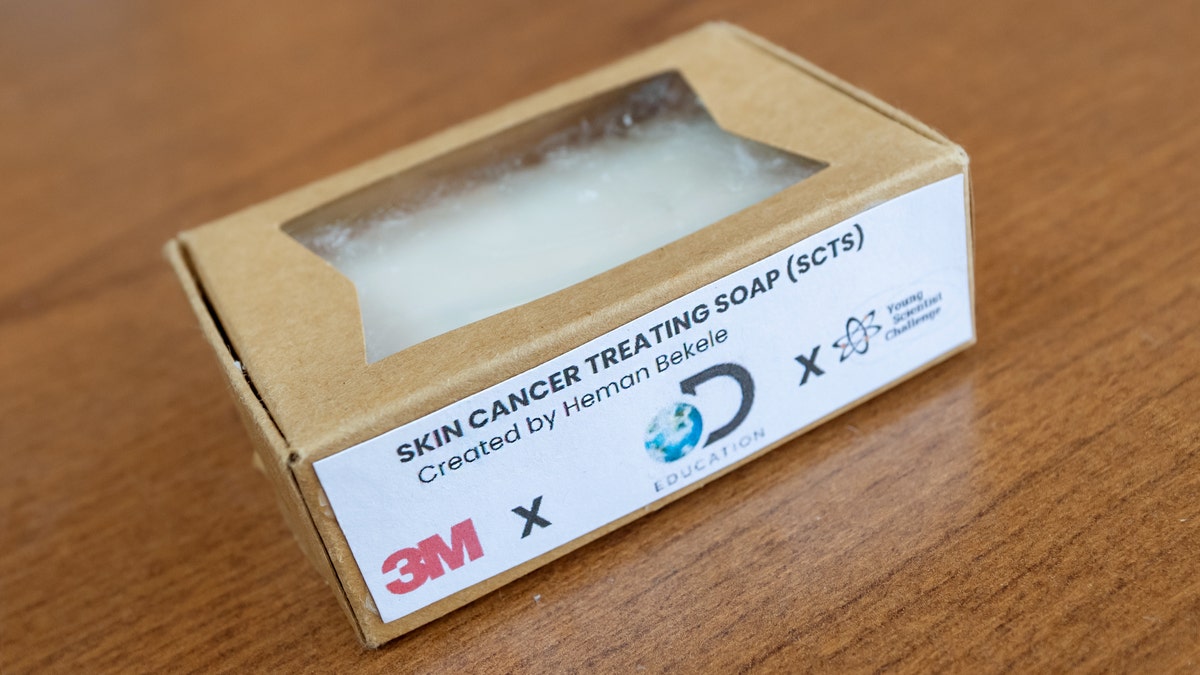 Among 10 competitors, Bekele was announced the winner earlier this month at 3M's Global Headquarters in St. Paul, Minnesota. 
The participants were evaluated based on "ingenuity and innovative thinking, application of STEM principles, demonstration of passion and research, presentation skills and ability to inspire others," according to a 3M press release.
Bekele plans to use his cash prize toward securing a patent for his soap and saving for college.
CLICK HERE TO SIGN UP FOR OUR HEALTH NEWSLETTER
In the future, he hopes to launch a nonprofit organization to distribute his soap in low-income communities.
"We are excited to see Heman's dedication and resilience paying off," the teen's parents said. "It is also a confirmation for kids like him that it is possible."
They added, "We are extremely proud of his accomplishment and looking forward to his next steps to making a difference in the world."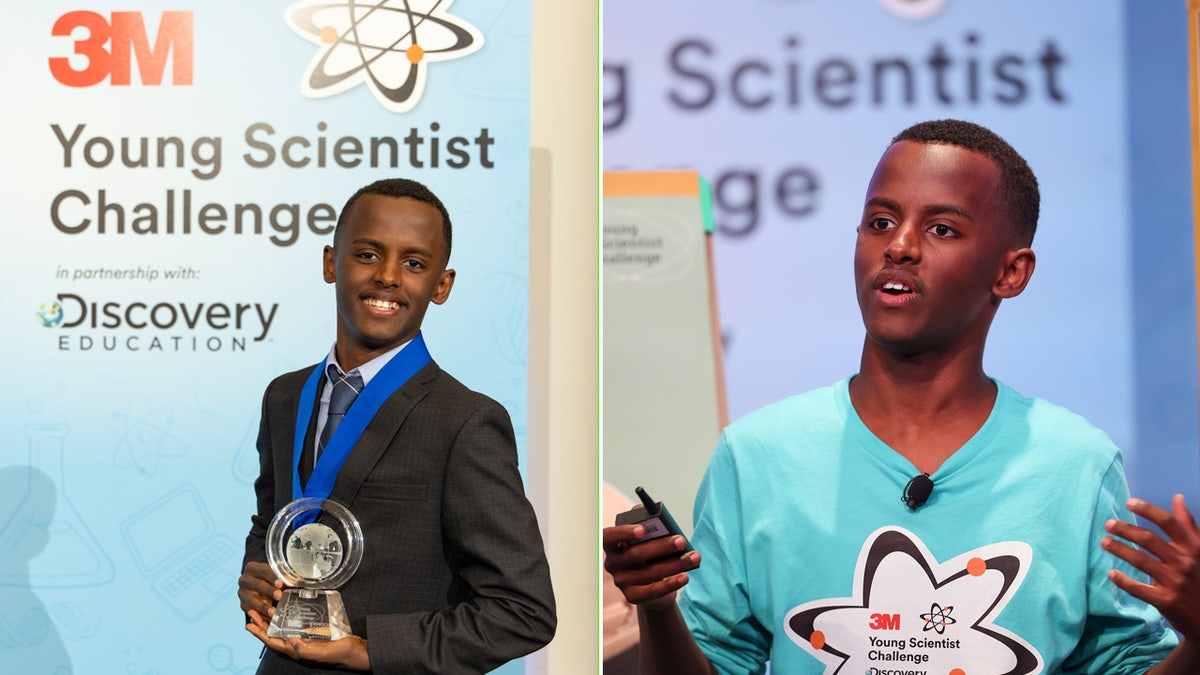 Bekele's mentor, Isabelle, said she had the benefit of learning from him, too.
"It was such a privilege to support Heman throughout this process," she told Fox News Digital in an email. 
"He saw a need and used science to solve it. While I asked questions, made a few suggestions and connected Heman to some additional experts to help make his project successful, ultimately the idea, the drive and the prototype were all Heman's inspiration and hard work."
CLICK HERE TO GET THE FOX NEWS APP
Through interacting with the talented finalists, Isabelle said she was reminded that "all it takes to solve the world's problems is the determination to do so."
She added, "It's something we adults would do well to remember."