The secret of avoiding heart disease could come down to which foods are on — or off — your plate.
While you can't control factors such as age or family history, the choice to adopt a heart-healthy diet can help reduce your risk.
"The goal is not to go on a temporary diet for rapid weight loss, but to make good lifestyle choices to promote well-being permanently," said Dr. Bradley Serwer, a cardiologist and chief medical officer at VitalSolution, a Cincinnati, Ohio-based company that offers cardiovascular and anesthesiology services to hospitals nationwide.
MEDITERRANEAN DIET COULD HELP REDUCE BELLY FAT AND MUSCLE LOSS CAUSED BY AGING, STUDY FINDS
Serwer and other cardiologists shared with Fox News Digital their nutrition advice for reducing the risk of coronary disease and heart attacks.
Here are some of their tips.
The worst foods for the heart
Fried foods
"Foods that contain high levels of trans fats, which are found in many fried foods, are some of the worst offenders," Serwer said. 
Trans saturated fats are artificially created, he noted. They raise levels of low-density lipoprotein (LDL), also known as bad cholesterol, while at the same time lowering high-density lipoprotein (HDL), or good cholesterol. 
ASK A DOC: 'HOW CAN I PREVENT HIGH CHOLESTEROL?'
"High levels of bad cholesterol promote coronary atherosclerosis, also known as clogged arteries," Serwer warned.
Bread, pasta and potatoes
Dr. Alexander Postalian, a cardiologist at the Texas Heart Institute, warned that simple carbohydrates — including bread and potatoes — are the primary enemy.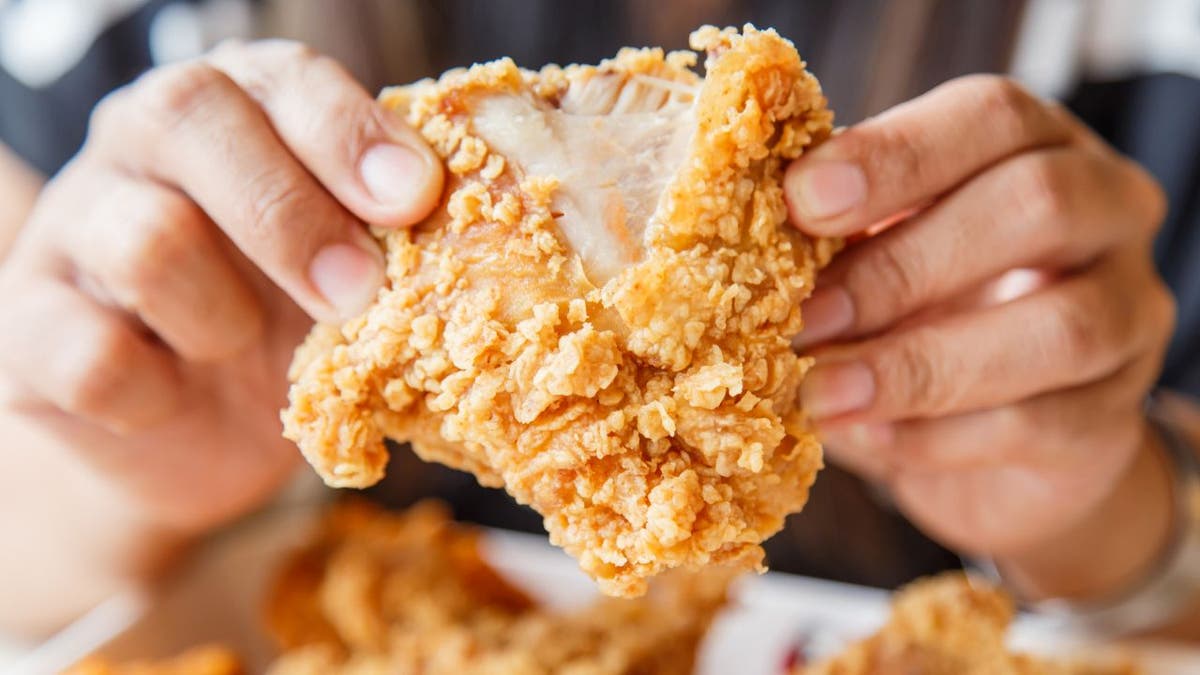 "They get absorbed quickly, raise blood sugar and can get converted into 'bad' cholesterol," he said.
Other examples of simple carbohydrates include sugary drinks, sweets, rice and tortillas.
Red meat
Foods rich in saturated fats, which include red meat, also raise LDL levels, increasing the risk of heart disease, said Serwer.
BE WELL: ADD AN EGG (OR 3) TO YOUR DAILY DIET FOR HEART HEALTH
Dr. Leonard Ganz, chief medical officer and divisional vice president of medical affairs at Abbott's cardiac rhythm management business in Chicago, told Fox News Digital that when bacteria in the gut break down meat, one of the metabolites produced is TMAO (trimethylamine N-oxide) — which may increase the risk of heart and kidney disease, as well as type 2 diabetes. 
"In particular, processed meats such as bacon and sausage have nitrates that may increase inflammation and sodium, ultimately raising blood pressure that may be associated with inflammation," he added.
Dairy
Dairy also falls into the category of high saturated fats, Serwer said, making it a food to limit or avoid for optimal heart health.
While butter, cream and ice cream are not heart-healthy, the American Heart Association says that reduced-fat yogurt, cheese and milk are safer options for people who have high cholesterol or a history of heart disease.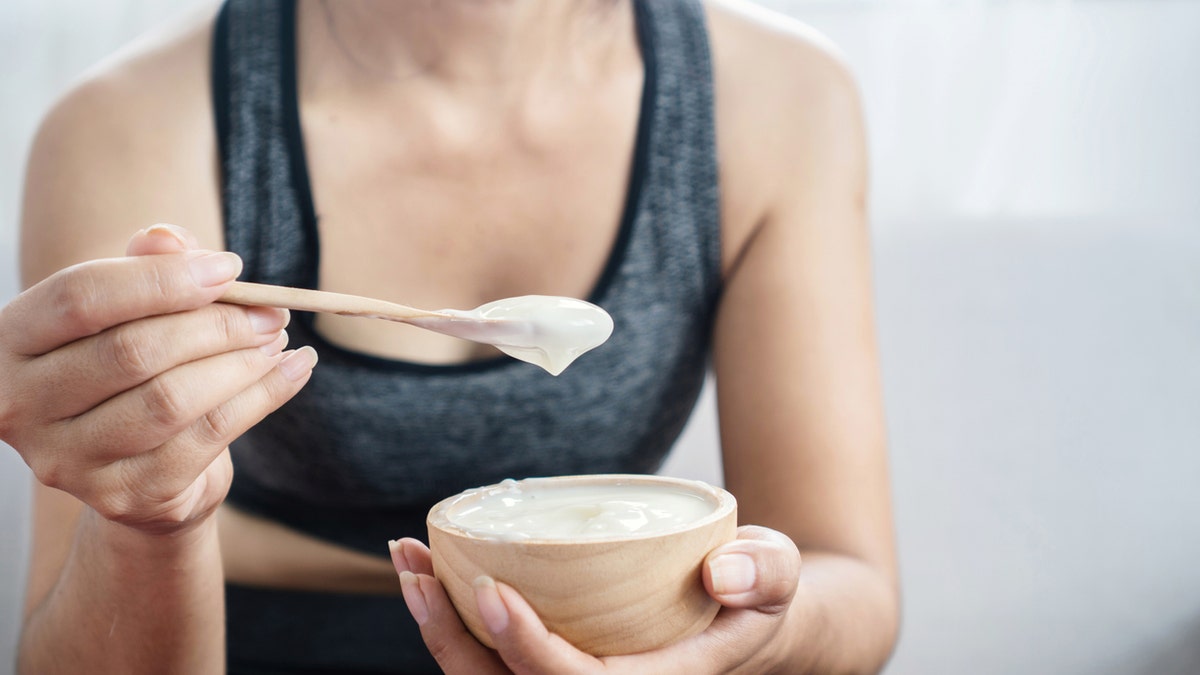 Sugary foods
Foods that are high in sugar, especially those containing high-fructose corn syrup, increase the risk of obesity and diabetes, Serwer warned. 
"Obesity and diabetes are independent risk factors for coronary artery disease, which further adds fuel to the fire for developing atherosclerosis," he added.
YOUR DIABETES RISK MAY DOUBLE IF YOU EAT THIS FOOD TWICE A WEEK, SAY HARVARD RESEARCHERS
Foods high in sugar and processed carbohydrates, such as white bread, soda and candy, can raise blood glucose levels, increasing the risk of obesity, diabetes, heart disease and stroke, according to Ganz.
High-sodium foods
While some amount of sodium is essential for the human body, too much can cause blood pressure to spike, raising the risk of heart attack and stroke, experts say.
Some common culprits include deli meats, canned soups and veggies, frozen meals and prepared sauces.
Fast foods and other highly processed foods
"These typically have a combination of all the worst offenders, to include trans fats, saturated fats, high sodium and sugar," Serwer said.
ULTRA-PROCESSED FOOD CONSUMPTION LINKED TO HIGHER RISK OF DEATH FROM OVARIAN, BREAST CANCERS: NEW STUDY
These convenience foods are uniquely designed to promote atherosclerosis "in a very effective manner" and should be avoided as much as possible, the doctor advised.
Excess alcohol
While there is some data to support red wine in moderation, excess alcohol has a direct toxic effect on the heart, Serwer warned.  
"Alcoholic drinks are also high in calories and sodium, and can contribute to obesity and high blood pressure," he said.
The best foods for the heart
Fresh fruits and vegetables 
"These are excellent sources of vitamins, minerals and antioxidants, which help reduce the risk of heart disease by lowering blood pressure and improving overall cardiovascular health," Serwer said.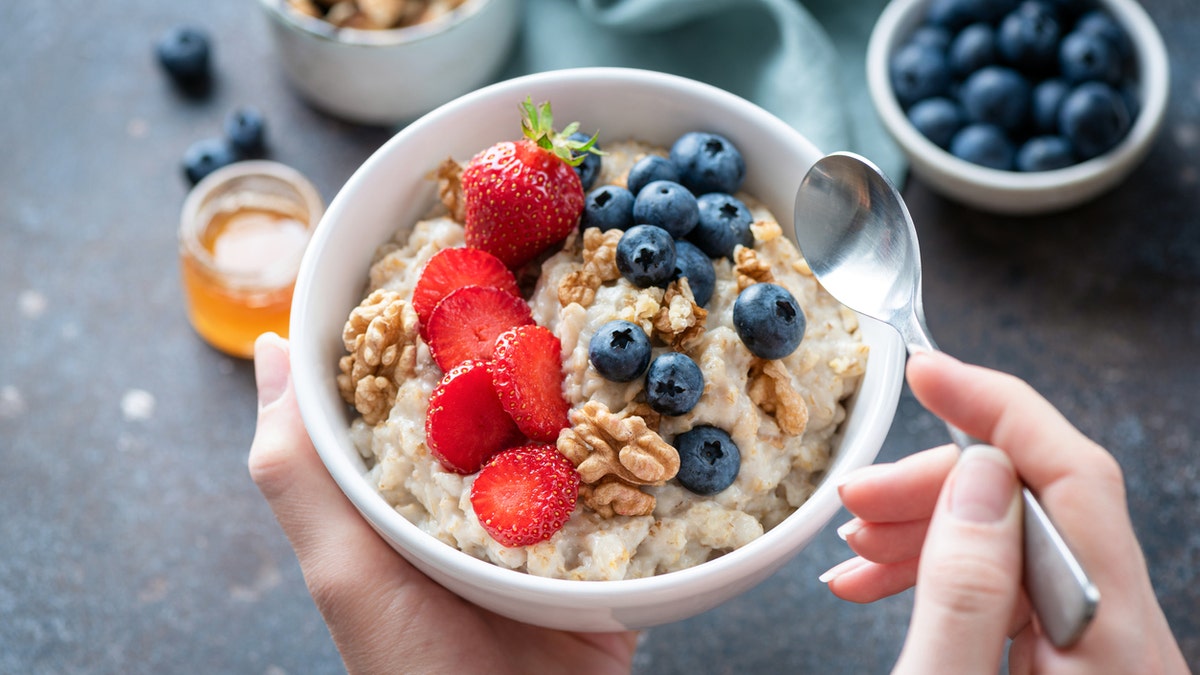 "There is excellent data for plant-based diets lowering the risk of heart disease — particularly those that are high in fiber," he added.
Green, leafy vegetables provide vitamins and minerals, while nitrates also contribute to healthy blood vessel function, said Ganz.
'TOP 8′ FOOD CHALLENGE: WHAT IT MEANS, PLUS EXPERTS' TIPS FOR NAVIGATING NUTRITIONAL NEEDS
"Citrus fruits are also high in potassium, which can lower blood pressure," he added.
Although fruits are rich in simple carbohydrates (simple sugars), Postalian said they are beneficial when eaten in moderation.
"Fruits contain fiber that supports digestion, which slows the absorption of sugar," he said.
Whole grains 
These include wheat, oats and brown rice, all of which provide complex carbohydrates and fiber that can help lower bad cholesterol levels, Serwer said.
Lean proteins
"Skinless chicken, fish, legumes and nuts are an excellent source of protein without the saturated fat that's often found in red meat," said Serwer.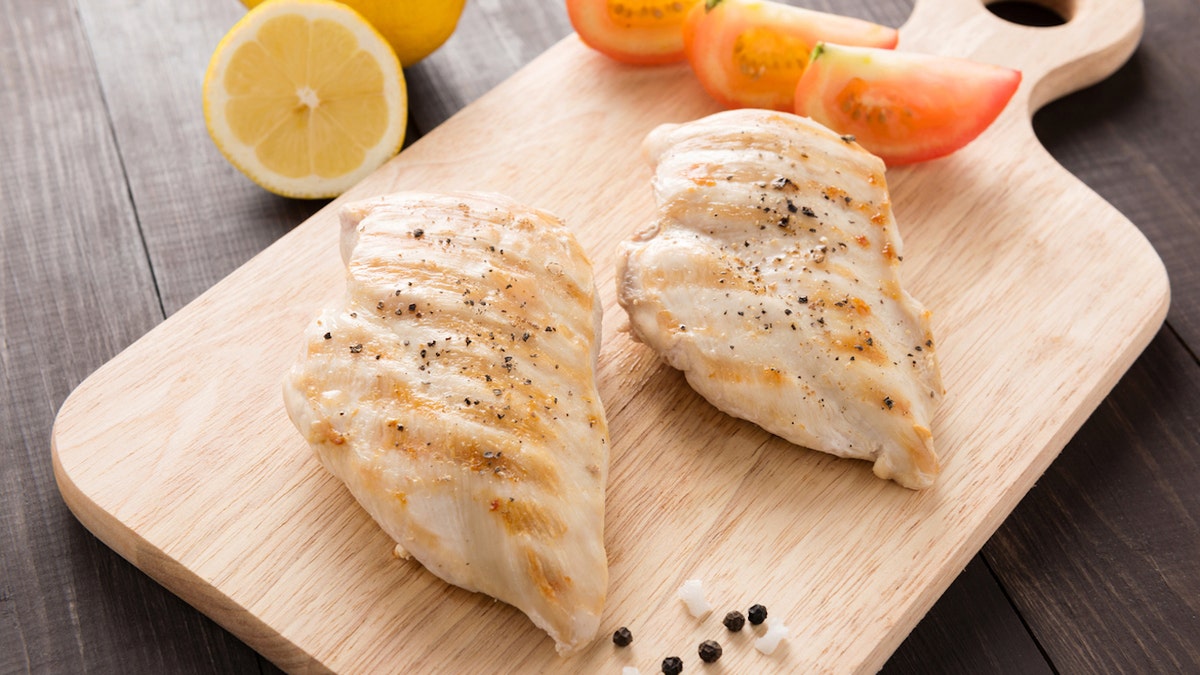 Some of the lean proteins Postalian recommends include grilled fish, grilled chicken and vegetables — "without a lot of dressing, as these can sneak in additional sugar and calories," he added. 
Avocados and fatty fish
These foods qualify as healthy fats, Serwer said.
"Monounsaturated and polyunsaturated fats are an excellent source to help improve cholesterol levels and reduce inflammation," he added.
OLIVE OIL IS POPULAR AMONG AMERICANS, BUT IS IT GOOD FOR YOU?
Some fatty fish that are highest in omega-3s include salmon, bluefin tuna, anchovies, herring, mackerel, black cod, sardines, whitefish, striped bass and cobia, according to the American Heart Association.
These foods are all part of the Mediterranean diet, which has long been linked to improved heart health.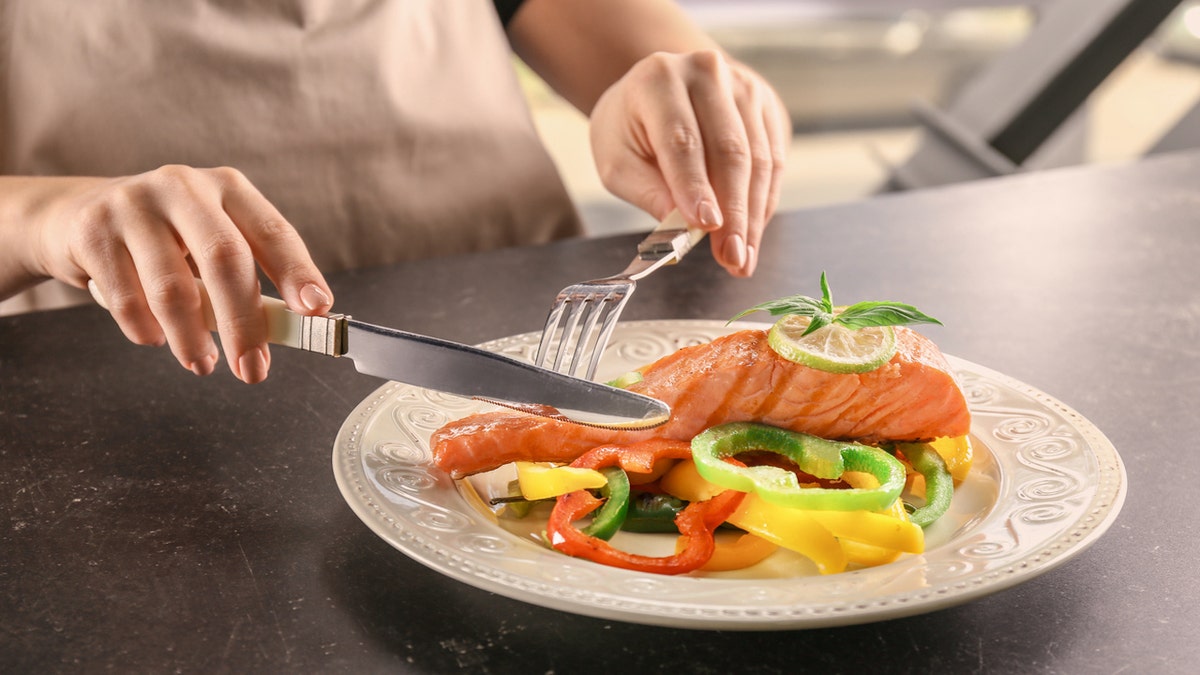 Added Ganz, "Fish high in omega-3 fatty acids are great sources of protein and have been associated with lower blood pressure, a better lipid profile and a lower risk of arrhythmia."
Olive oil
Also part of the Mediterranean diet, oils and foods high in monounsaturated and polyunsaturated fats have antioxidant effects and contribute to blood vessel health, Ganz said.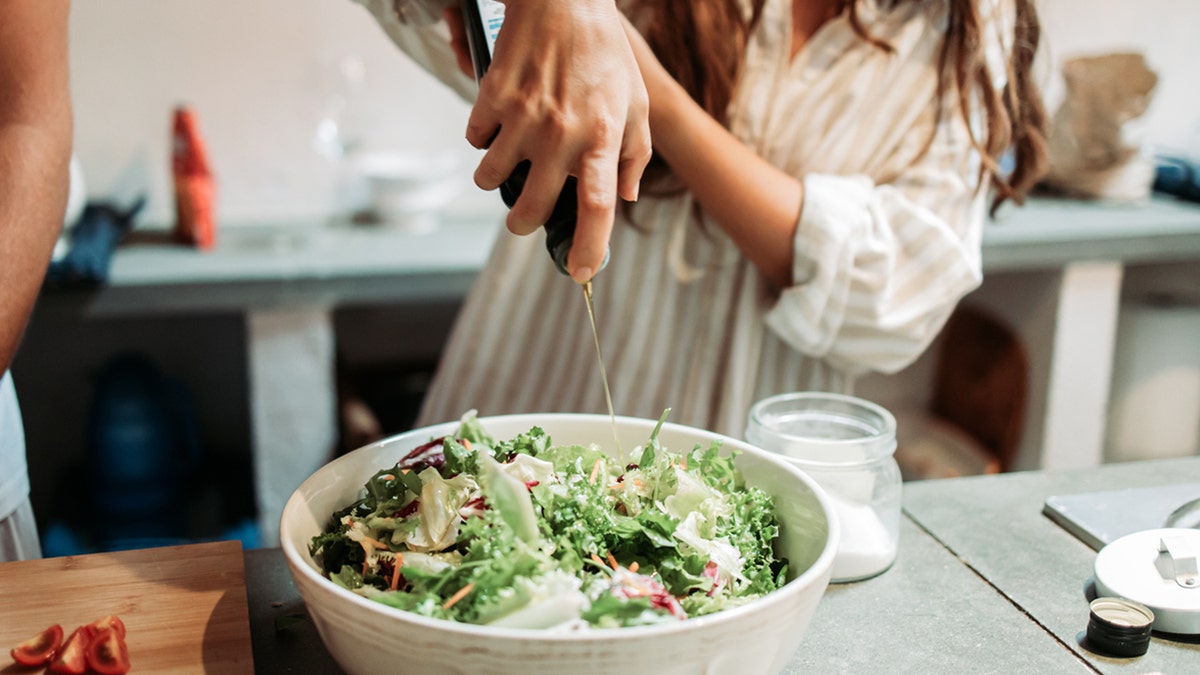 "Olive oil is the most obvious example, but other oils, including safflower, sunflower and sesame — and some nuts, such as walnuts and almonds — have similar effects," he added.
Water and other hydrating fluids
Studies have shown that drinking enough water helps maintain healthy sodium levels, which plays a part in preventing heart disease.
CLICK HERE TO SIGN UP FOR OUR HEALTH NEWSLETTER
"Proper hydration also helps support overall health and helps avoid injuring the kidneys," Serwer added.
Dark chocolate
This heart-healthy treat is an unexpected bonus, Ganz said. 
"This dessert is rich in flavonoids, which have antioxidants and blood pressure-lowering effects," he noted.
Beyond choosing the right foods, Serwer pointed out that portion control is "paramount" to avoiding obesity and coronary artery disease.
CLICK HERE TO GET THE FOX NEWS APP
Postalian agreed, adding, "Being mindful of the energy balance to maintain a healthy weight is very important — how many calories come in, with food, versus how many go out, with exercise and metabolism."