Aima Baig, who is known for her brilliant singing, recently revealed in a Q&A session online that she could spread her wings into the acting realm soon, that too, in collaboration with one of television's finest romantic heroes, Wahaj Ali.
On April 11, the Pyar Hua Tha crooner treated her fans to a fun and light-hearted Instagram session. "Okay, ask away," she wrote, which as expected, led to a rush of fans asking Baig various questions, ranging from her relationship status to her future endeavours in life.
"Is there a chance for you to do acting? We all want to see you in a drama," a fan asked, to which the star hinted at a possible collaboration with Ali. "I'll have to ask Wahaj Ali for this," said Baig, adding a laughing emoji at the end.
Ali has yet to comment on this dream collaboration.
"What else would you have become if not a singer?" inquired another follower. "Probably a chef, self-proclaimed writer, or a criminal lawyer," replied the Baazi singer.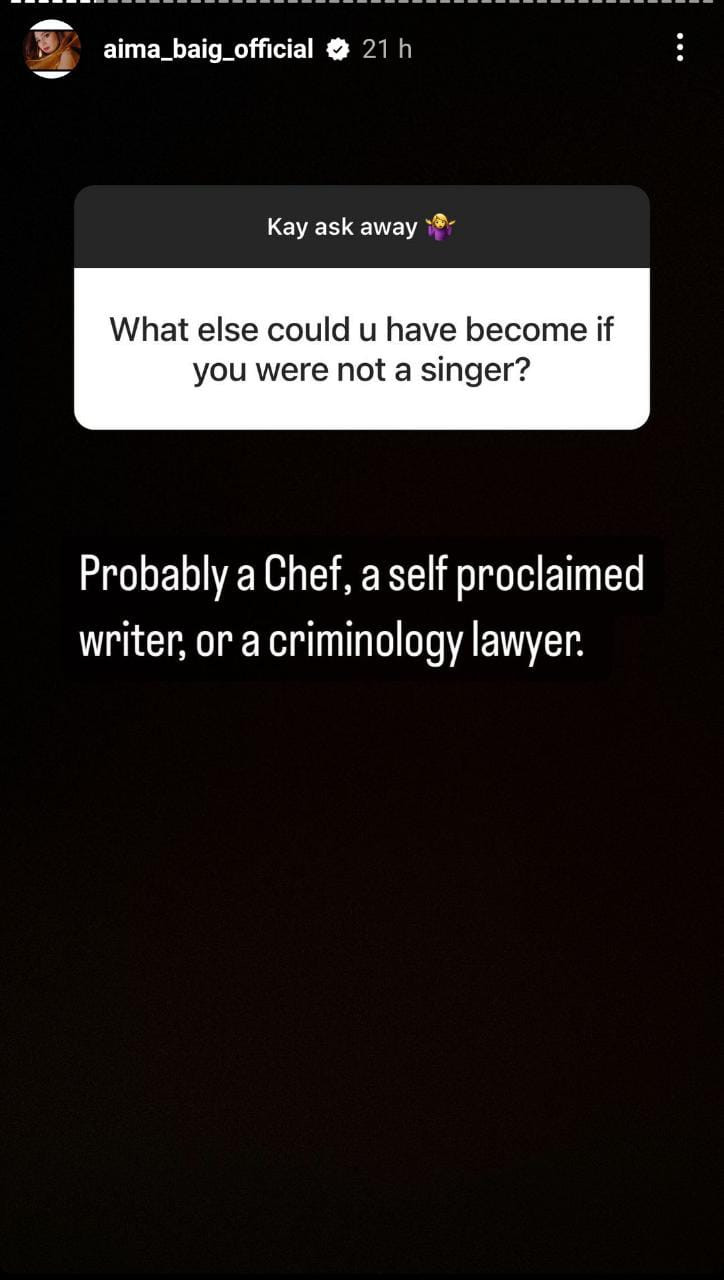 Since Baig's love life has always been a hot topic, many fans took their chance to ask her about her current relationship status. "Do you have a boyfriend?" asked one curious individual. "Yes, I do have five best friends," playfully responded the musician.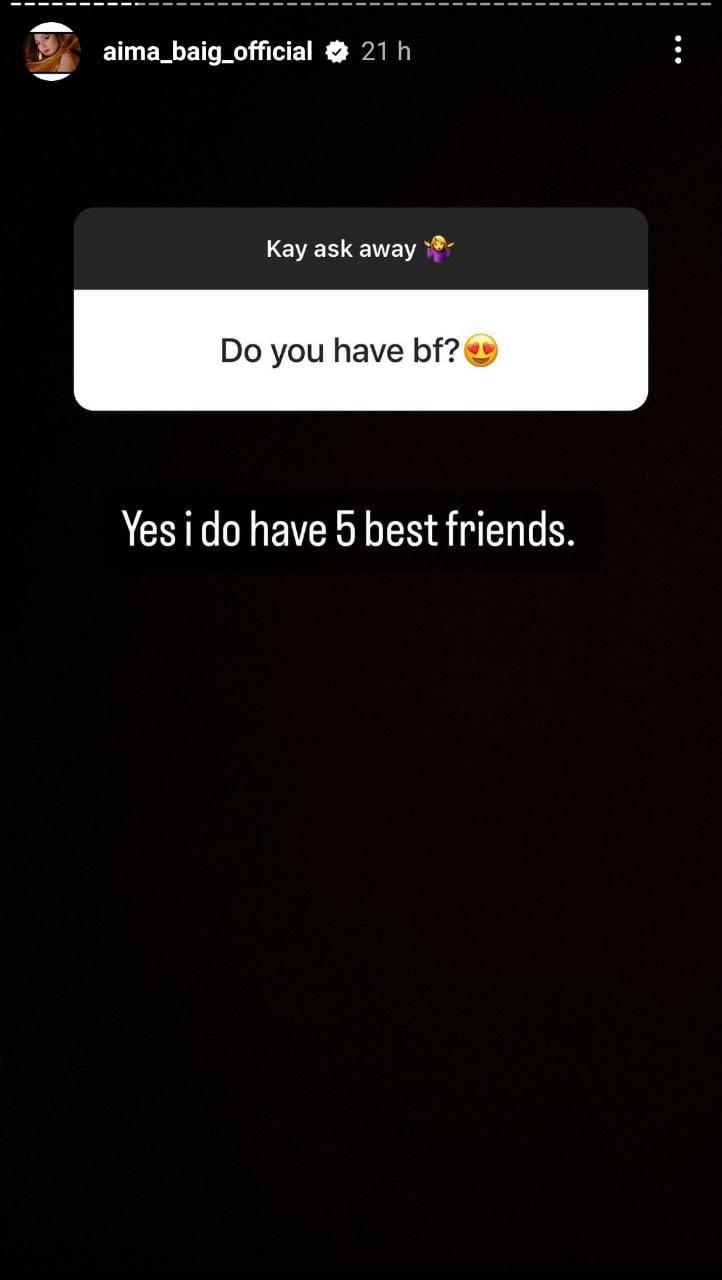 "When will you marry?" Inquired another fan. "Tomorrow, and you're invited too," teased Baig, continuing her humourous streak.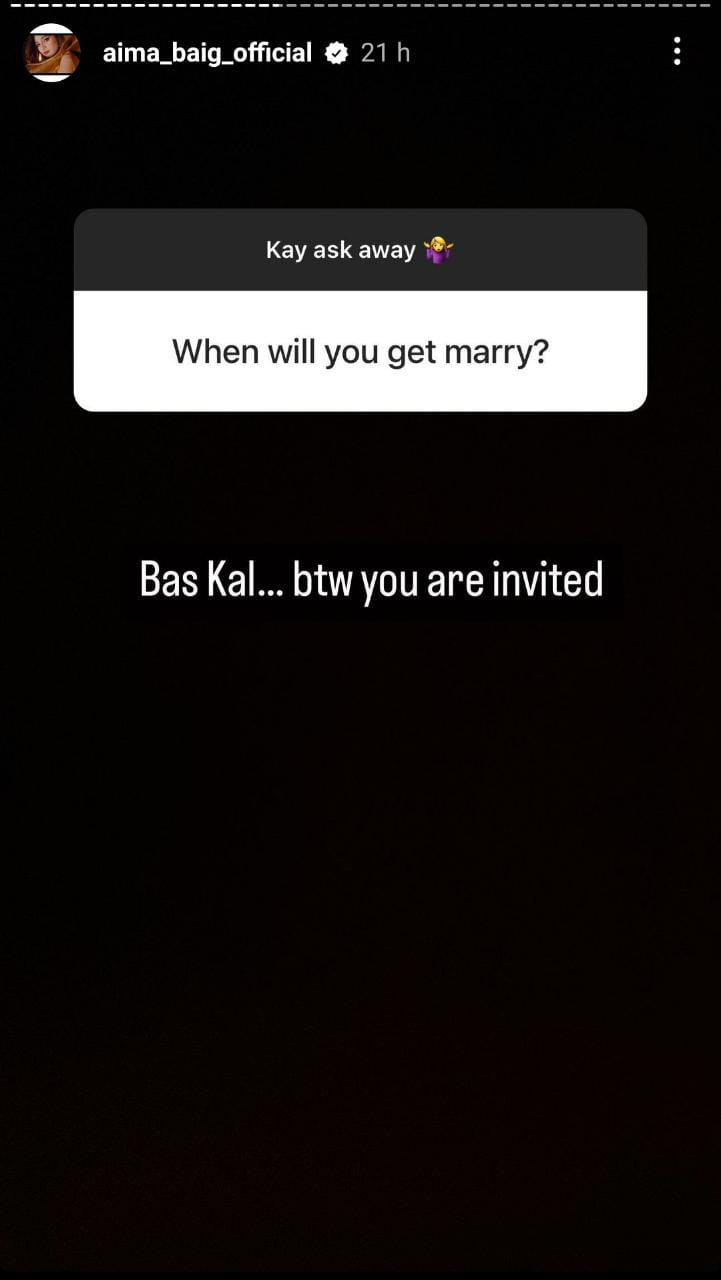 Upon being asked about her present crush, Baig asserted that was enough, "I think I've been looking pretty fine lately, so probably me!"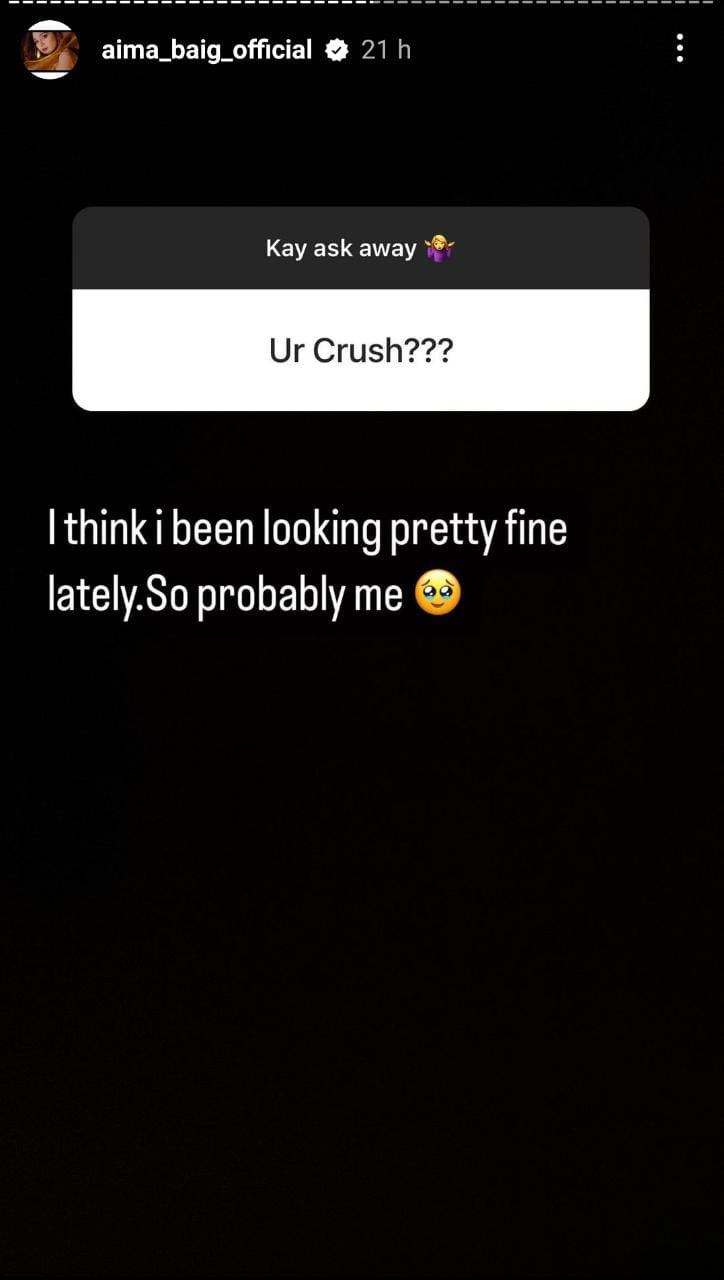 "How do you face criticism?" asked one more follower. The Washmallay singer said, "I turn my face around."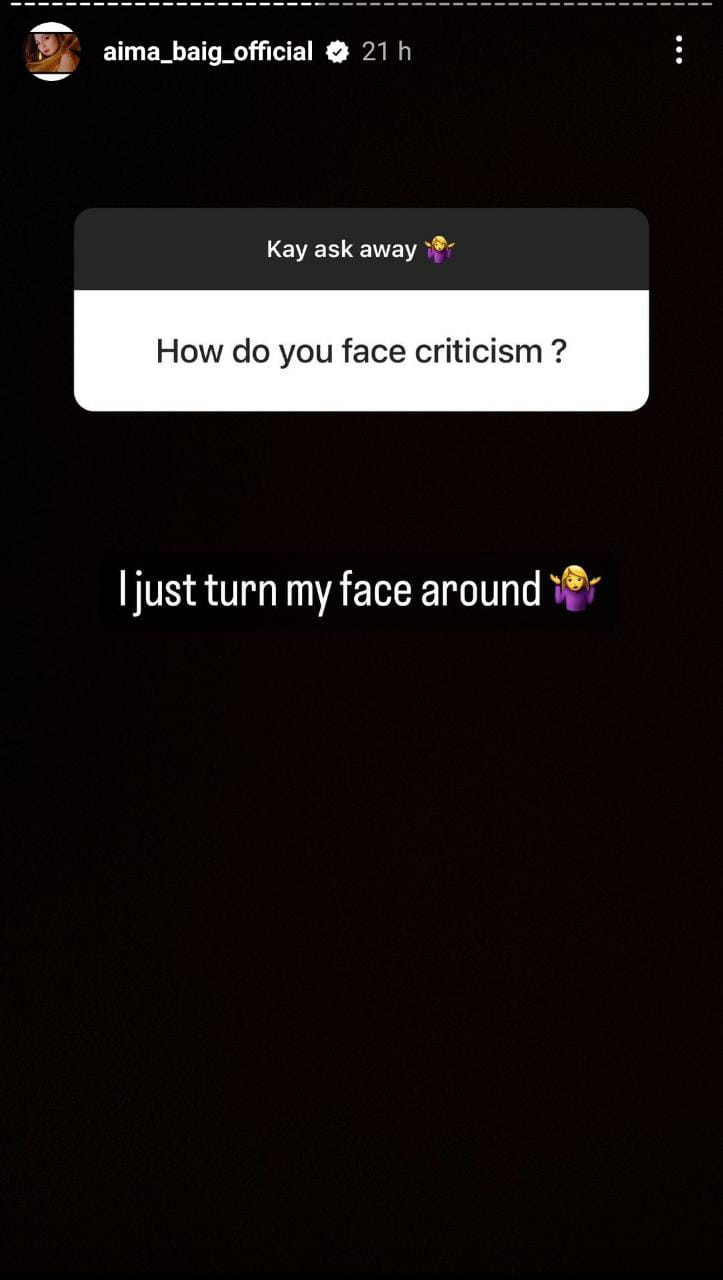 During the interactive session, many also suggested that Baig should "start a YouTube channel." In response, she said, "I've been thinking about it but I don't want to ruin my life."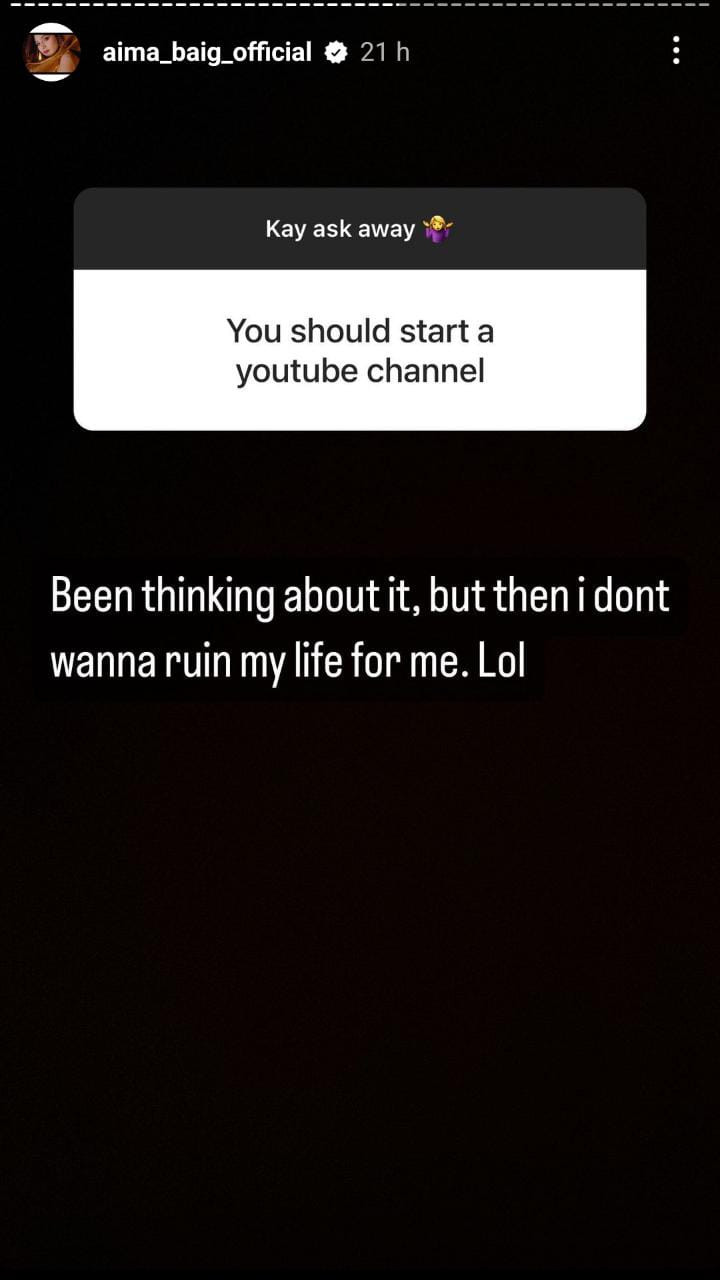 Treading the conversation towards a more serious territory, a follower suggested Baig seemed unhappy. "Your eyes seem to hide so much pain inside. So, I pray you find peace and happiness," expressed the fan, to which the star commented, "Even if I never looked that deeply into my eyes, you never know, maybe it's pain or tiredness from lack of sleep?"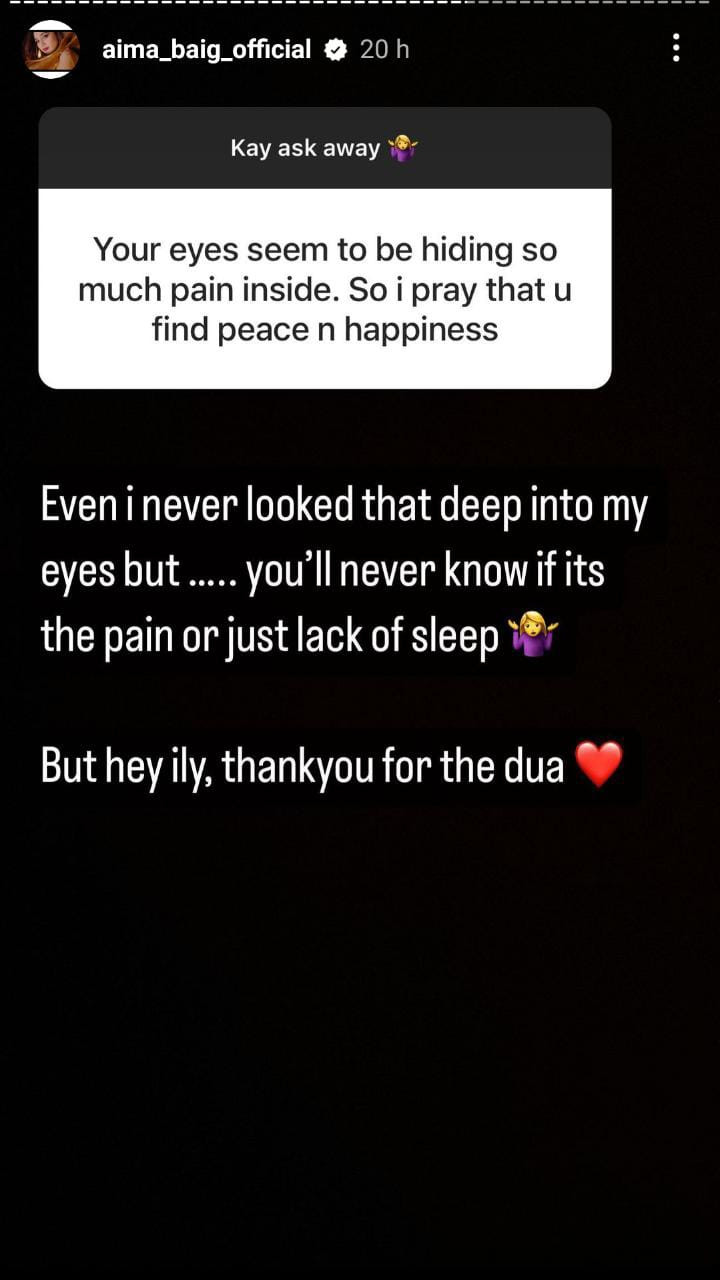 "How do you control anxiety? And did you always want to become a singing sensation?" a user asked. "Ï think I'm going to give this credit to all my haters and the vile negativity on social media. They helped me find a way to deal with my anxiety, so kudos to you people!" she replied.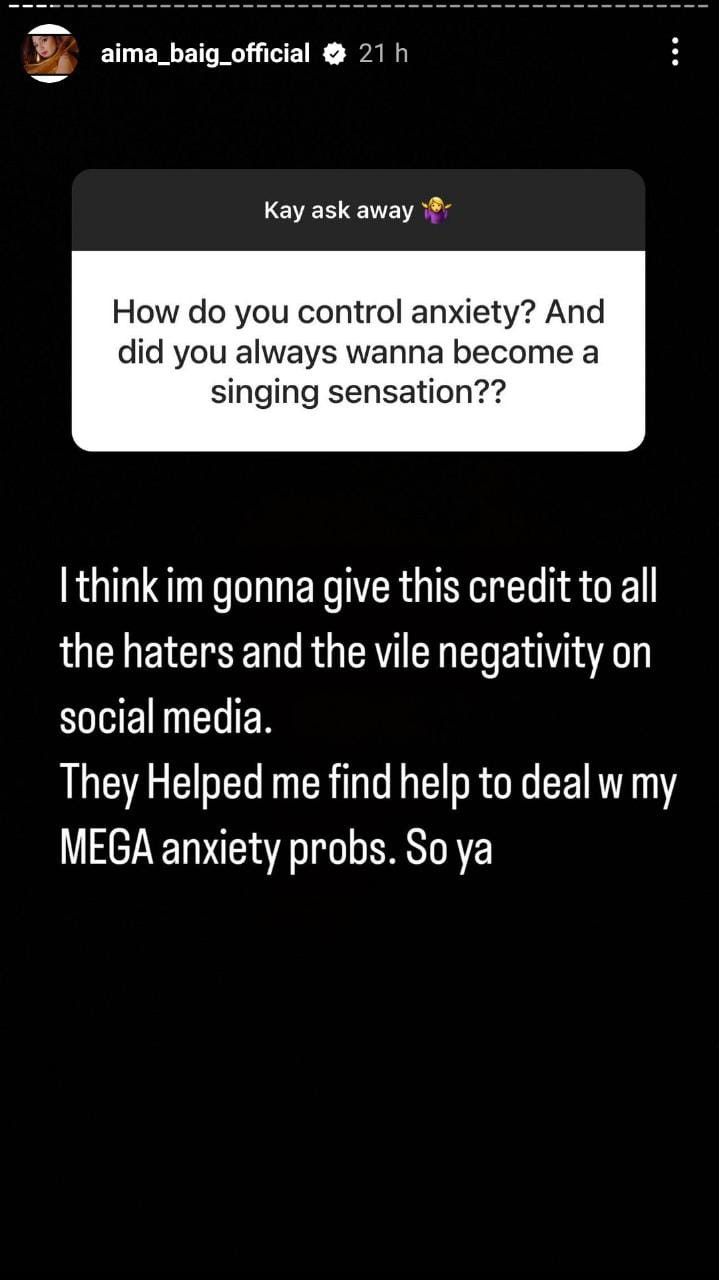 Baig also mentioned that the key to happiness for her is "being with the people" she truly loves and of course, "shopping".
Before concluding, the Do Bol crooner revealed that her next song will be a solo performance. When a fan asked, "[Your] next will be a solo, or collaboration song?" and Baig confirmed, "It'll be a solo."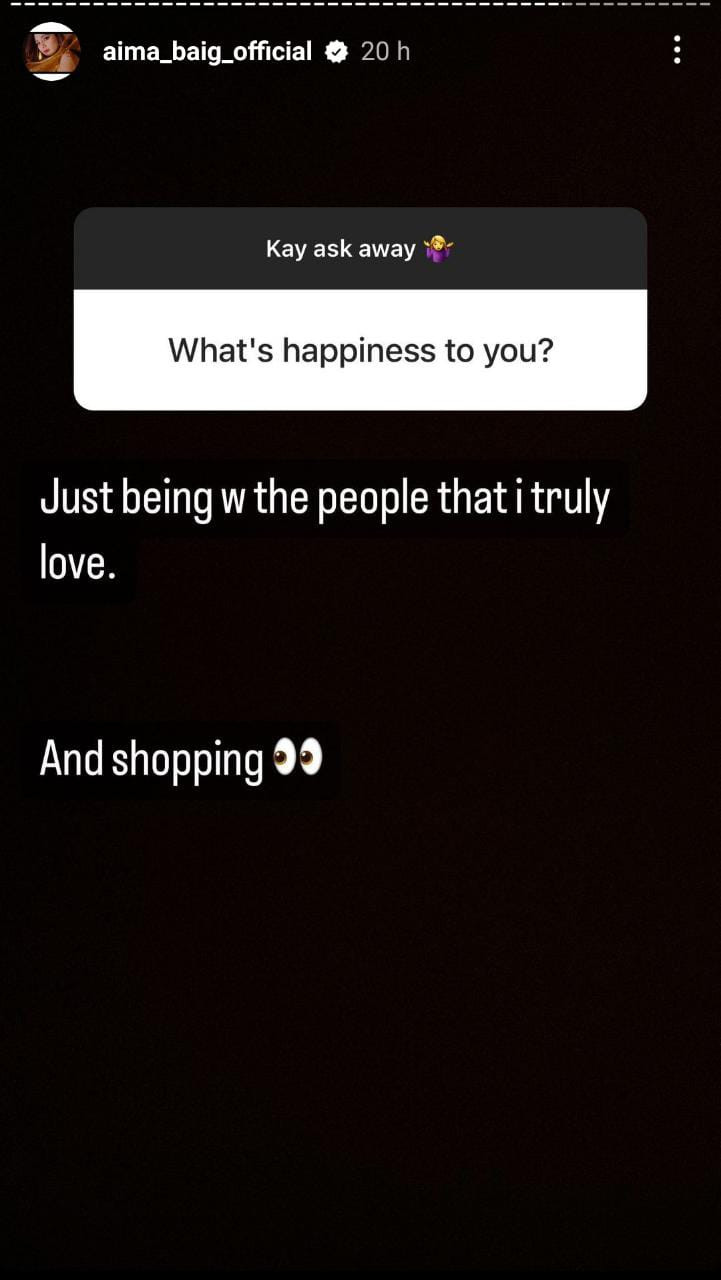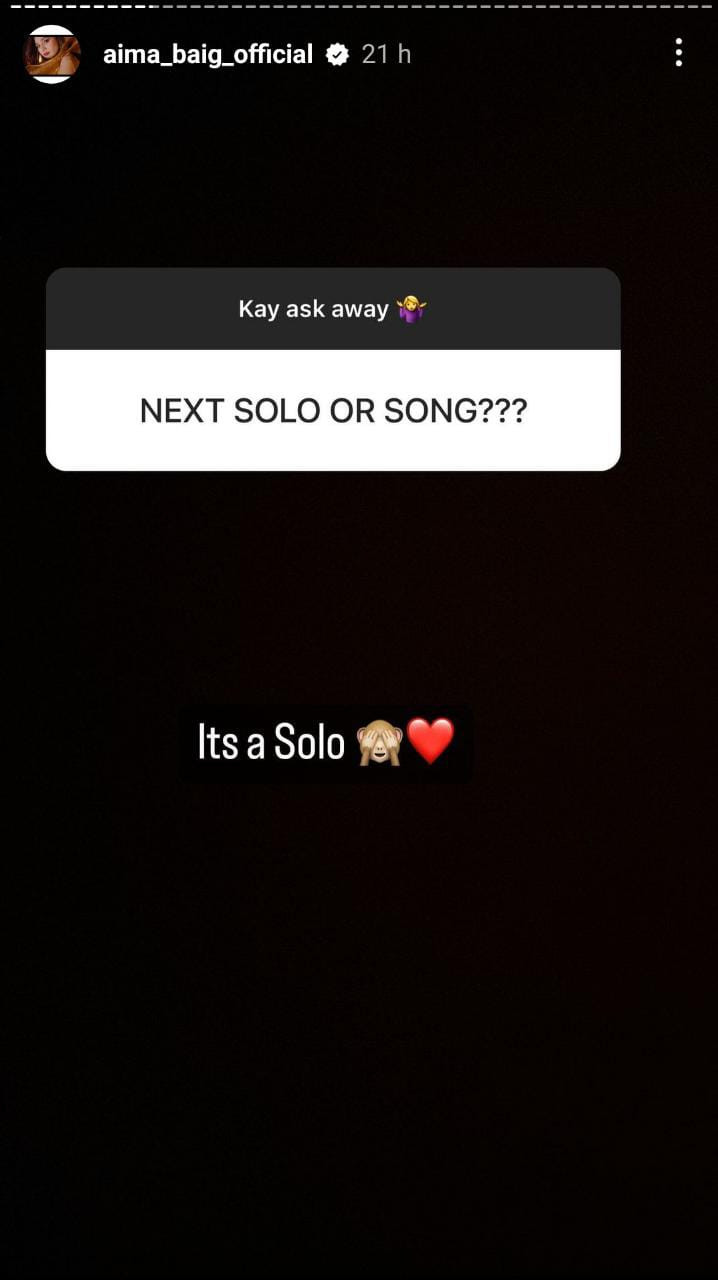 Have something to add to the story? Share it in the comments below.