Have you ever wanted a "do anything" button on your iPhone? Well, you're in luck, because Apple just introduced the Action button, which can do just that, on both its premium iPhone 15 Pro and iPhone 15 Pro Max models.  
The new programmable button replaces the traditional Ring/Silent switch above the volume buttons. Want to assign a different function to the button, like your flashlight, magnifier or camera?  It's easy — just follow these steps to learn how to customize the Action button.  
How to customize your iPhone 15 Pro Action button using your phone 
The new Action button is on the left side of your iPhone 15 Pro or iPhone 15 Pro Max, right above the volume controls. If you want to change what the button does, you can do so by going into your phone's Settings menu. You can also change what the Action button does by default. 
Here's how you can do it as of iOS 17. 
CLICK TO GET KURT'S FREE CYBERGUY NEWSLETTER WITH SECURITY ALERTS, QUICK VIDEO TIPS, TECH REVIEWS, AND EASY HOW-TO'S TO MAKE YOU SMARTER
Open the Settings menu and choose Action button. You'll see it in the third group of options.
Swipe left and right through the menu that pops up. These are the different functions you can assign to your Action button. 
Choose from one of the following options:  
Focus: Turn Focus mode on or off. If you don't choose which one you want, it'll automatically default to Do Not Disturb mode. 
Camera: Set your phone to load your camera when the Action button is pressed.  
Flashlight: Turn the flashlight on the back of your phone on or off. 
Voice Memos: Start or stop a recording with your iPhone's Voice Memos app.  
Magnifier: Open the Magnifier app so you can use your iPhone's camera as a magnifying glass.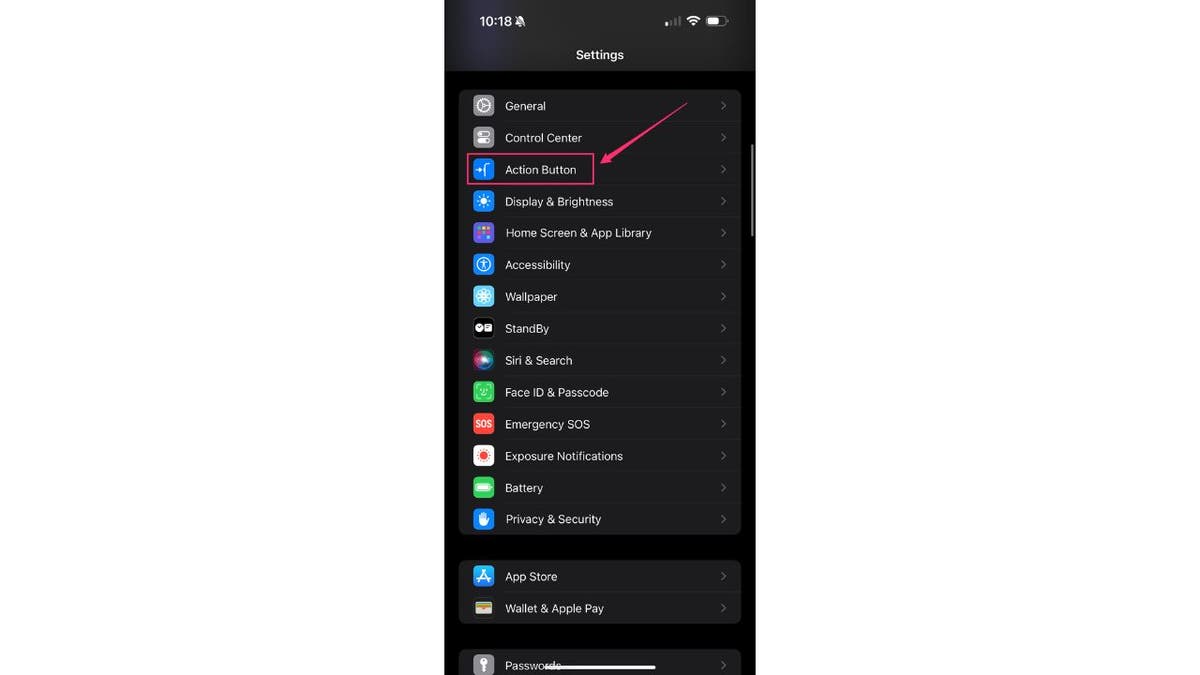 MORE: THE IPHONE 15'S HOT MESS 
Shortcuts: Open your favorite app or activate a Shortcut. Shortcuts are custom routines to help you quickly do things like make a call, write a text message or visit a website.  
Accessibility: Access and manage Accessibility options on your phone to help make using your phone a little easier — this can include enlarging your text or setting up a flash to go off when you receive a call or message.  
Silent Mode: Turn on Ring or Silent mode, just like the physical button on older and existing iPhone models. This will mute or unmute your phone's ringer and alert tones.  
No Action: The Action button won't do anything when it's pressed. This is a great option if your phone gets jostled around a lot. 
Once you've settled on the function you want to use, leave the menu. If you want to use "Silent Mode," leave the phone screen on that slide and press the Settings button on the top left of the screen. 
Go ahead and exit the Settings menu. 
Test out your Action button by pressing it to make sure the menu option you picked works. If so, you're done.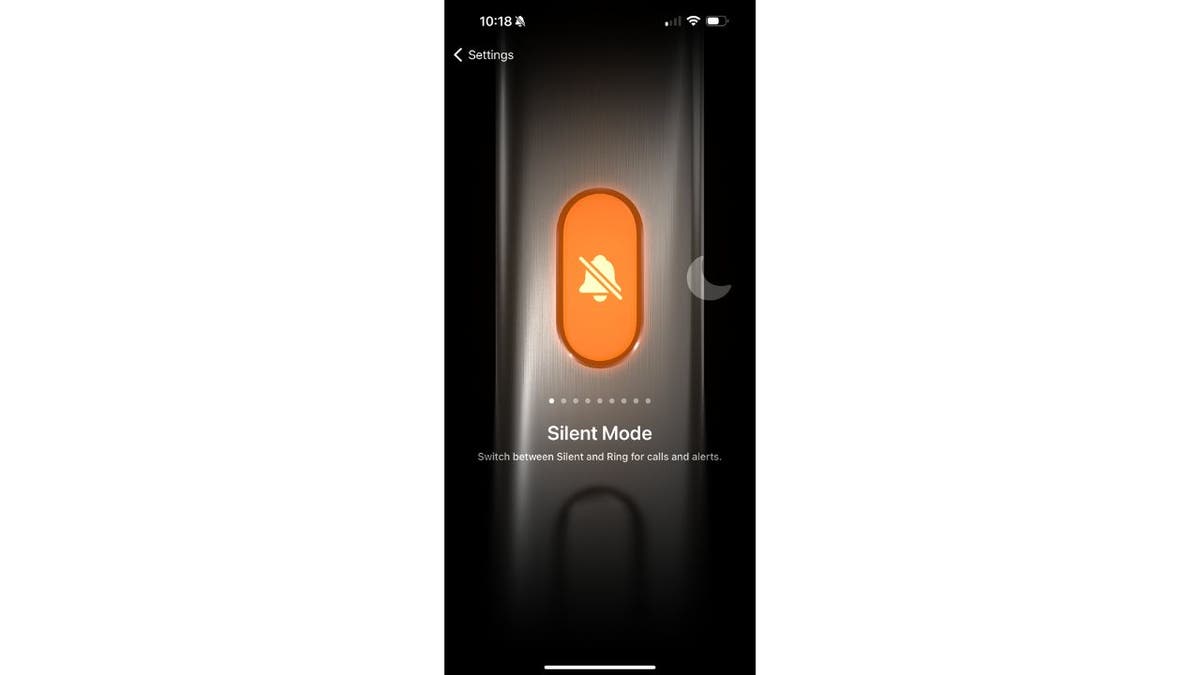 MORE: HIDDEN IPHONE SETTINGS TO CHANGE THE MOMENT YOU DOWNLOAD THE NEW IOS 17 
Five best Accessibility options for your Action button 
You have a lot more freedom to customize your Accessibility options when it comes to picking out what your Action button does. These picks are a good way to make your phone simpler to use, whether that means making your text easier to read or using a special magnifier to make tiny items on your screen bigger. 
Here are five Accessibility choices you might want to use out of all the different options that can make your phone feel much more personalized and comfortable to use: 
Zoom: You can use this option to magnify your phone's screen. If you have trouble seeing details in pictures or on certain websites where the font doesn't get bigger, this can be useful to keep you from straining your eyes. 
Voice Control: This option lets you use your voice to control your iPhone even if you're already on a call, so you can call out instructions and stay hands-free when you're driving or handling other business. 
Live Captions: You can use your iPhone to automatically show captions for audio that's seen on all of your apps. They can make it easier to stay in tune with what's going on if you have issues with hearing. 
Guided Access: This feature is great if you have kids and only want to grant access for them to use certain parts of your phone. It will keep your phone in a single app and let you control what users can do. 
Live Speech: Using this option, you can type things out on your phone using the keyboard, and it will speak them for you.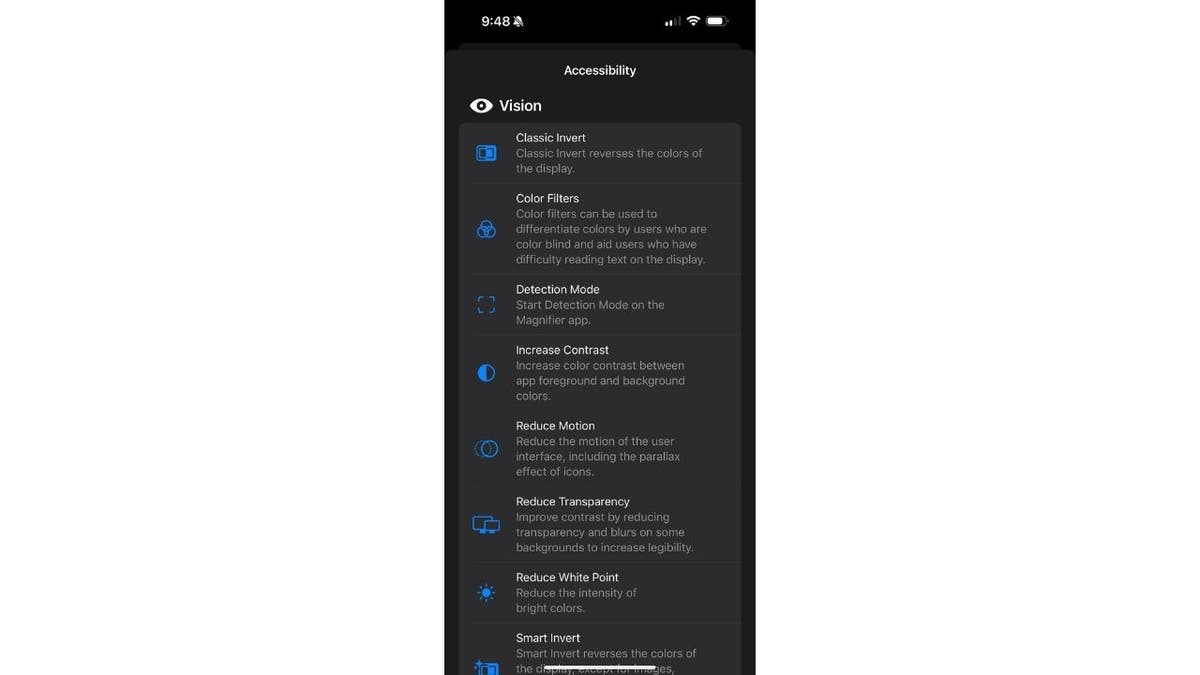 GET MORE OF MY SECURITY ALERTS, QUICK TIPS & EASY VIDEO TUTORIALS WITH THE FREE CYBERGUY NEWSLETTER — CLICK HERE
Five best Shortcuts to use with your Action button 
Just like there are plenty of great Accessibility options to assign to your Action button, there are tons of ways you can implement Shortcuts as well. 
These are great ways to automatically launch things you already do on your phone. For instance, you can set up Shortcuts to automatically open apps when you press the Action button. That could include opening your favorite music app or game, so you don't have to do it yourself. 
Here are five of the best Shortcuts you can set your Action button to launch. 
Open Notes App: You can set up a shortcut to open your Notes app, so you can immediately start writing as soon as inspiration hits. 
Start FaceTime Call: It's possible to set up a shortcut to press the Action button that will automatically start a FaceTime call to your friends and family. No more going through the motions to start one. 
Launch Shazam: If you're always wondering what a specific song on the radio is, set your Action button to launch the Shazam app immediately, so you don't miss the song you want to hear. Shazam gets more time to figure out what song is playing since you can launch it with a button. 
MORE: GET THE LATEST IPHONE 15 DEALS HERE 
Arm/Disarm Security System: You can set up a Shortcut to arm or disarm your security system if you have one that's app-based. That way you don't have to go into the security app, like Ring or Blink, and follow multiple steps. 
Open Calendar: Set a Shortcut to launch your Calendar, so you can quickly set up appointments, events, birthdays and more all without having to go into the app to do it. 
Key takeaways 
Your iPhone's Action button is one of the biggest new features of the iPhone 15 Pro line. Regular iPhone 15 models still have the sliding mute switch. This design will likely become the norm for even base iPhones in the next release waves.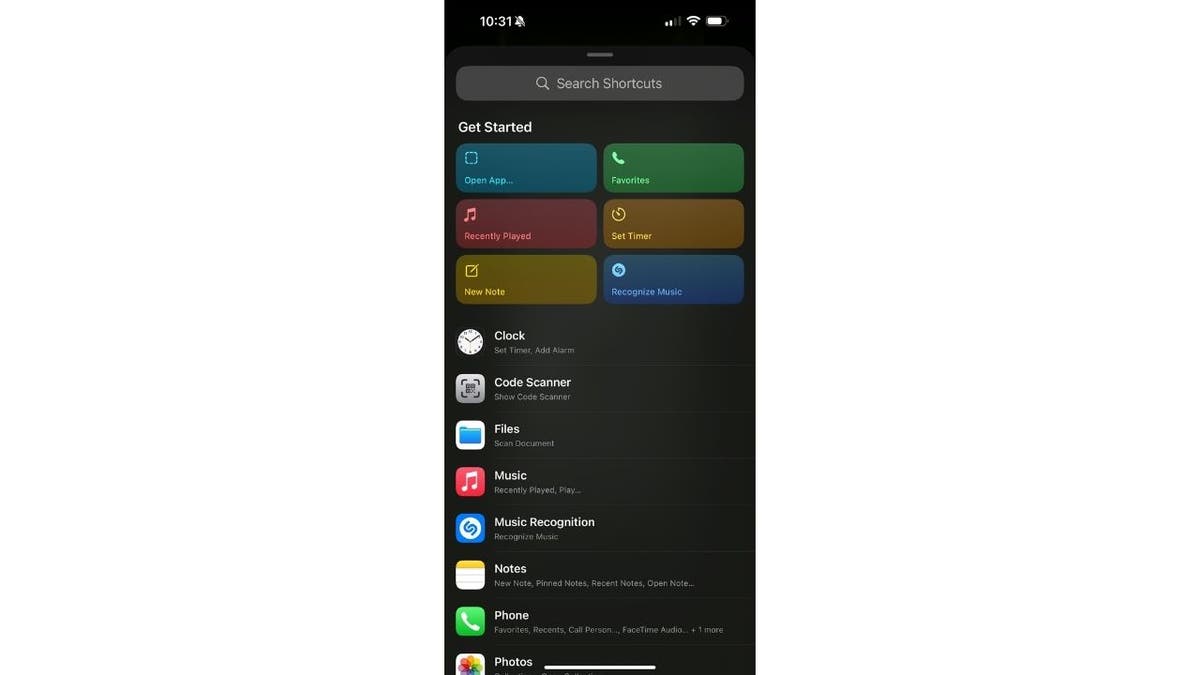 Do you miss the sliding mute button on the other iPhone models? Or are you embracing the new Action button? Let us know by writing us at Cyberguy.com/Contact 
For more of my tech tips and security alerts, subscribe to my free CyberGuy Report Newsletter by heading to Cyberguy.com/Newsletter
CLICK HERE TO GET THE FOX NEWS APP
Answers to the most asked CyberGuy questions: 
What is the best way to protect your Mac, Windows, iPhone and Android devices from getting hacked? 
What is the best way to stay private, secure and anonymous while browsing the web? 
How can I get rid of robocalls with apps and data removal services? 
Copyright 2023 CyberGuy.com. All rights reserved.