The U.S. Marine Corps is testing a new breed of robotic canine that can do much more than fetch and could possibly be headed to the battlefield. The Marines hope that these four-legged robotic dogs will enhance the mobility and safety of their soldiers in the future.
CLICK TO GET KURT'S FREE CYBERGUY NEWSLETTER WITH SECURITY ALERTS, QUICK VIDEO TIPS, TECH REVIEWS, AND EASY HOW-TO'S TO MAKE YOU SMARTER
What is the 'GOAT' robot dog and what can it do?
The Unitree Go1 robot dog, nicknamed the GOAT (Grounded Open-Air Transport) by the Marines, is a four-legged machine that has a built-in AI system. It can be outfitted to carry an infantry anti-armor rocket launcher on its back. It can also be equipped with a forward-facing GoPro camera, multiple rails for extra cameras, aiming lasers, and other essential gear.
MORE: MEET THE HAMSTER BALL ROBOT THAT CAN FLY AND CRAWL
How the GOAT robot dog performs in the field
The GOAT is designed to assist the Marines in carrying heavy loads, scouting terrain, and providing fire support in remote and dangerous areas. It has the ability to follow voice commands, run at speeds of up to 10 mph, and climb slopes of up to 57 percent grade. It also handles the recoil of a 21mm rocket with ease, as demonstrated in a recent field test.
A Marine's experience with the GOAT robot dog
One of the Marines who participated in the test, Lance Cpl. Max Dziennik, said that the GOAT was "mildly terrifying" but also "very cool." He added that the robot dog was easy to control and maneuver, and that it could be useful in combat situations.
MORE: HOW THIS ROBOT JANITOR IS CLEANING TOILETS AND DOING THE DIRTY WORK
Another robot dog the military is experimenting with
The GOAT is not the only robot dog that the military is experimenting with. The U.S. Army is also testing a similar device called the Legged Locomotion and Movement Adaptation (LLAMA), which is based on the Boston Dynamics Spot robot. The LLAMA can carry up to nearly 400 pounds of gear and follow voice commands.
How robot dogs are changing the face of warfare
The world of technology and warfare is evolving rapidly. These robotic dogs are redefining the future of military ops. They may not be as friendly as their real counterparts, but they are certainly more capable and versatile.
NEW FRONTIER IN ISRAEL WAR MAY BE THE MOST POWERFUL YET: 'HARDER TO PROVE WHAT IS REAL'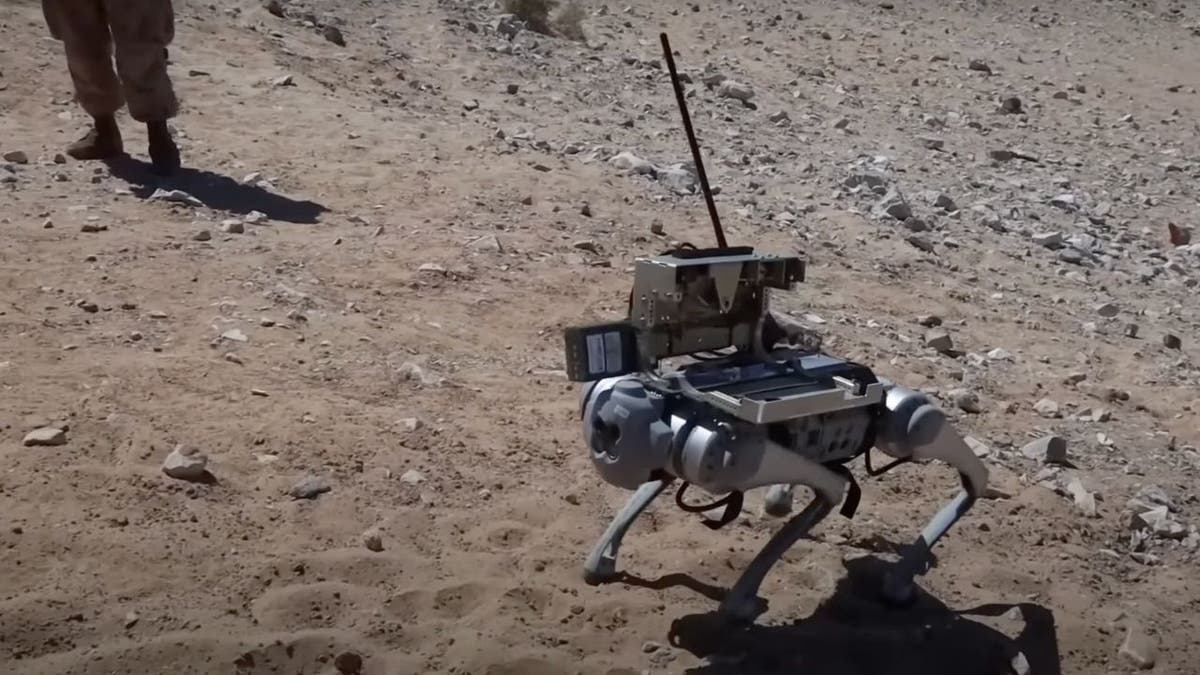 GET MORE OF MY SECURITY ALERTS, QUICK TIPS & EASY VIDEO TUTORIALS WITH THE FREE CYBERGUY NEWSLETTER – CLICK HERE
Cons of using AI robot dogs for military ops
The GOAT robot dog is a remarkable invention that can help the Marines in various ways. However, there could be some disadvantages of using them for military ops. For one thing, it may not be able to cope with complex or unpredictable situations that require human judgment and intuition.
Secondly, it may pose ethical and moral dilemmas, such as who is responsible for its actions and how to ensure its compliance with the laws of war.
On top of that, it may also raise security and privacy concerns, such as how to protect its data and prevent hacking or sabotage.
Kurt's key takeaways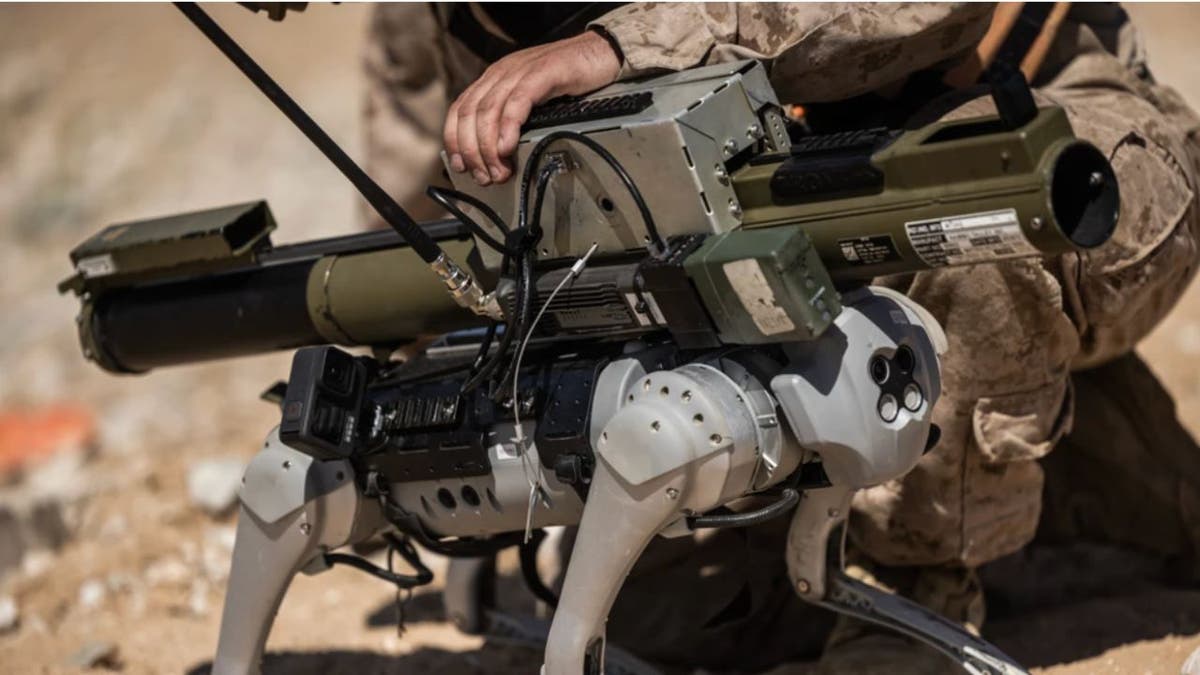 CHINA, US RACE TO UNLEASH KILLER AI ROBOT SOLDIERS AS MILITARY POWER HANGS IN BALANCE: EXPERTS
The GOAT robot dog is pretty impressive, but it's not the be-all and end-all for military operations. It's got its pros and cons, just like anything else, so it's important that we handle it thoughtfully and carefully. No need to rush it onto the battlefield.
In fact, I firmly believe we should put it through the wringer with comprehensive testing and evaluation before it sees any action. These robot dogs are not cuddly pets — they're sophisticated tools. And it's essential we use these tools not just effectively, but also ethically.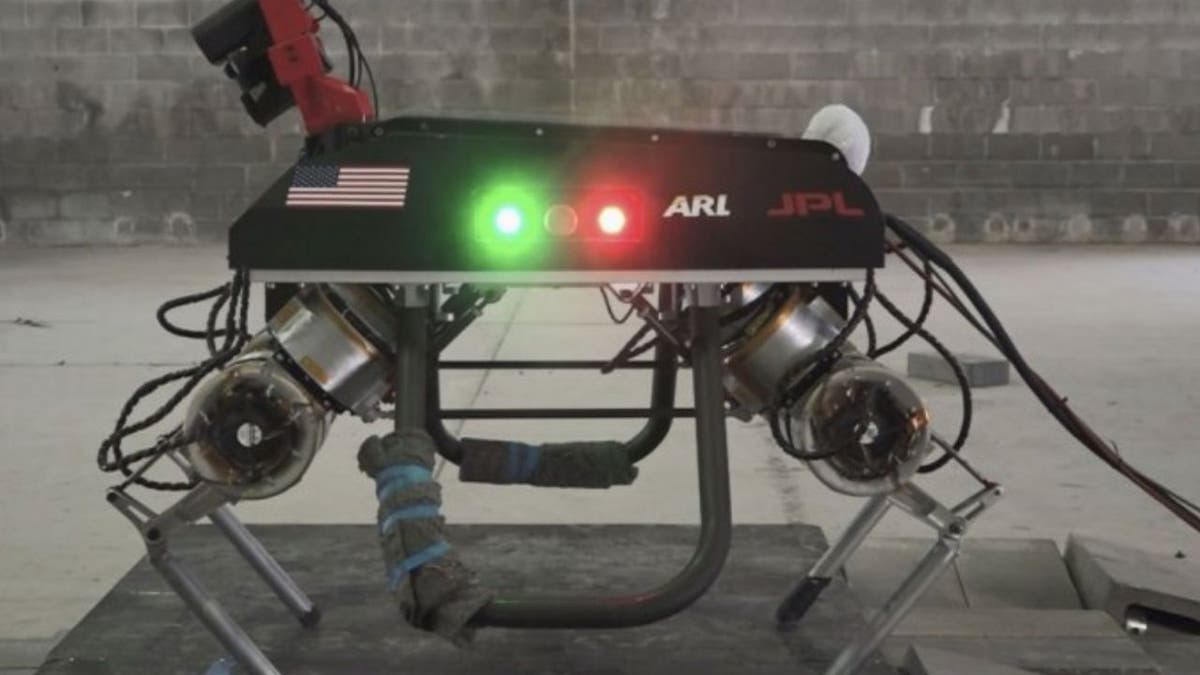 What do you think of these robot dogs? Do you find them fascinating or frightening? Let us know by writing us at Cyberguy.com/Contact
For more of my tech tips & security alerts, subscribe to my free CyberGuy Report Newsletter by heading to Cyberguy.com/Newsletter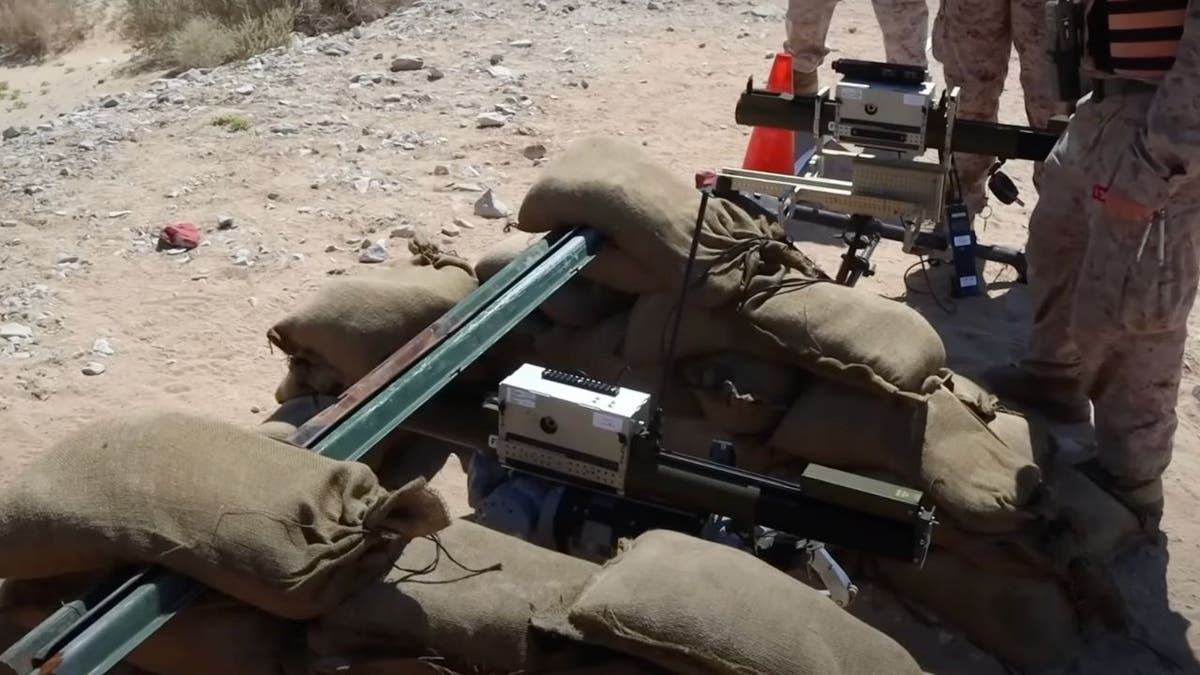 CLICK HERE TO GET THE FOX NEWS APP
Answers to the most asked CyberGuy questions:
Copyright 2023 CyberGuy.com.  All rights reserved.