Having enough cloud storage has become an extremely important part of our lives. With everything going digital, from documents to pictures, we all need as much storage as we can get. However, many of these cloud storage services come with a price, and some of us can't (or just don't want to) spend that extra money.
That's why you can opt for a free cloud storage solution that will give you a certain amount of gigabytes without having to spend any money. I'll warn you now that cloud storage is subject to far more security risks than saving your backups on a standalone physical drive that you disconnect from the network after transferring files. 
That said, there are mountains of files I have that I do not consider important enough to worry about whether they fall into a hacker's hands. Think recipes, video from a friend's wedding, and pictures of my garden. Those are the overflowing heavy files I love to unload on the cloud to save room on my own computer, phone or tablet. Here are five great options that you can start using right now.
CLICK TO GET KURT'S FREE CYBERGUY NEWSLETTER WITH SECURITY ALERTS, QUICK TIPS, TECH REVIEWS, AND EASY HOW-TO'S TO MAKE YOU SMARTER
pCloud is one of the best free providers out there, considering how much it offers its customers. When you register for pCloud, you receive 2 GB space. You can unlock up to 10 GB for free by following pCloud's Beginner's tutorial or with Invite friends.
It has a built-in media player that allows you to store all your favorite videos and TV shows, and it allows you to build your playlists from your saved music files.
The features that you do not get with pCloud's free plan include password protection for files, expiry dates for publicly shared files, and zero-knowledge encryption for your important documents. You can get these features if you pay for pCloud's Premium plan, which costs $4.99 per month and gives you more storage starting at 500GB.
HOW TO SMARTLY ORGANIZE YOUR PHOTOS ON A PC
To sign up for a pCloud account follow these steps:
There are a few ways you can create a pCloud account. Here's how to do so with your email address:
Alternatively, you can also download and sign up on the pCloud apps for iPhone and Android.
MORE: HOW TO KEEP YOUR BROWSING HISTORY PRIVATE AND SAFE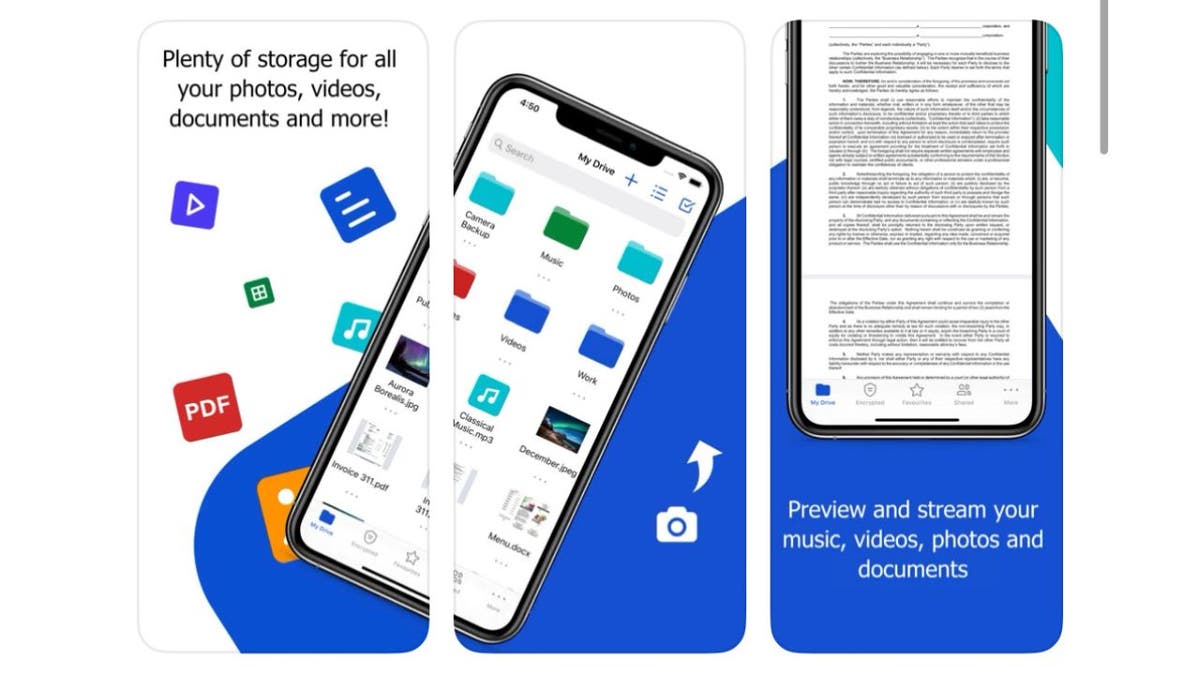 Unlike pCloud, Icedrive will offer you 10GB of storage for free as soon as you sign up without having to refer the service to friends or family members. It's super fast, easy to use, and has great security and privacy features as well. You can also always opt into their multiple premium plans, which give you great storage space for low prices each month. It gives you automatic backup with photos and videos, allows you to easily share files with family and friends, and you can stream your favorite videos straight from the cloud.
THE ALARMING SURGE OF HOME TITLE THEFT AND HOW TO PROTECT YOUR PROPERTY
To sign up for Icedrive from your desktop follow these steps:
Alternatively, you can also download and sign up on the Icedrive apps for iPhone and Android.
MORE: BEST ACCESSORIES TO GET FOR YOUR LAPTOP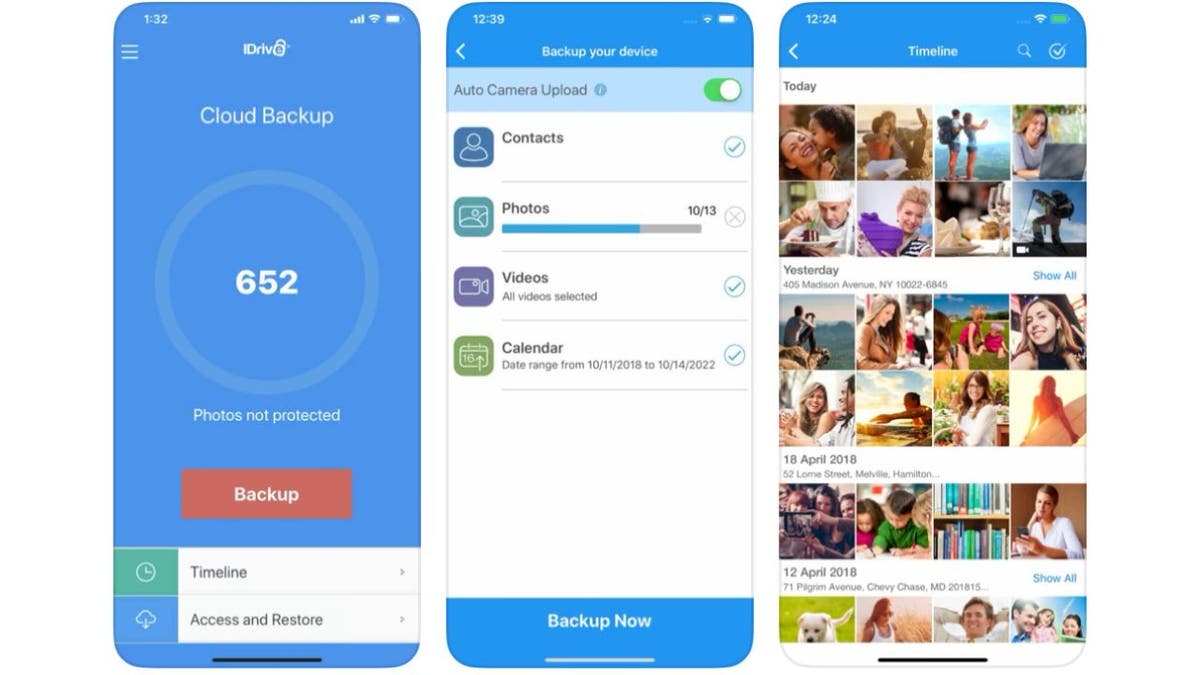 IDrive will not only provide you with 10GB of storage for free, but it also will allow you to back up an unlimited number of drives and devices and give you end-to-end encryption at all times, so your files are always protected. You can create a passcode as well, and it also allows you to quickly and easily unlink any devices that may be lost or stolen. You can automatically upload photos or videos to this cloud service as soon as they are taken via WiFi or cellular data, and you can also share files and folders over a secure link.
HOW TO MAINTAIN AND PROTECT YOUR ONLINE PRIVACY
To sign up for IDrive follow these steps:
Alternatively, you can also download and sign up on the IDrive apps for iPhone and Android.
MORE: FREE UP STORAGE SPACE ON YOUR ANDROID WITH THIS UPDATED APP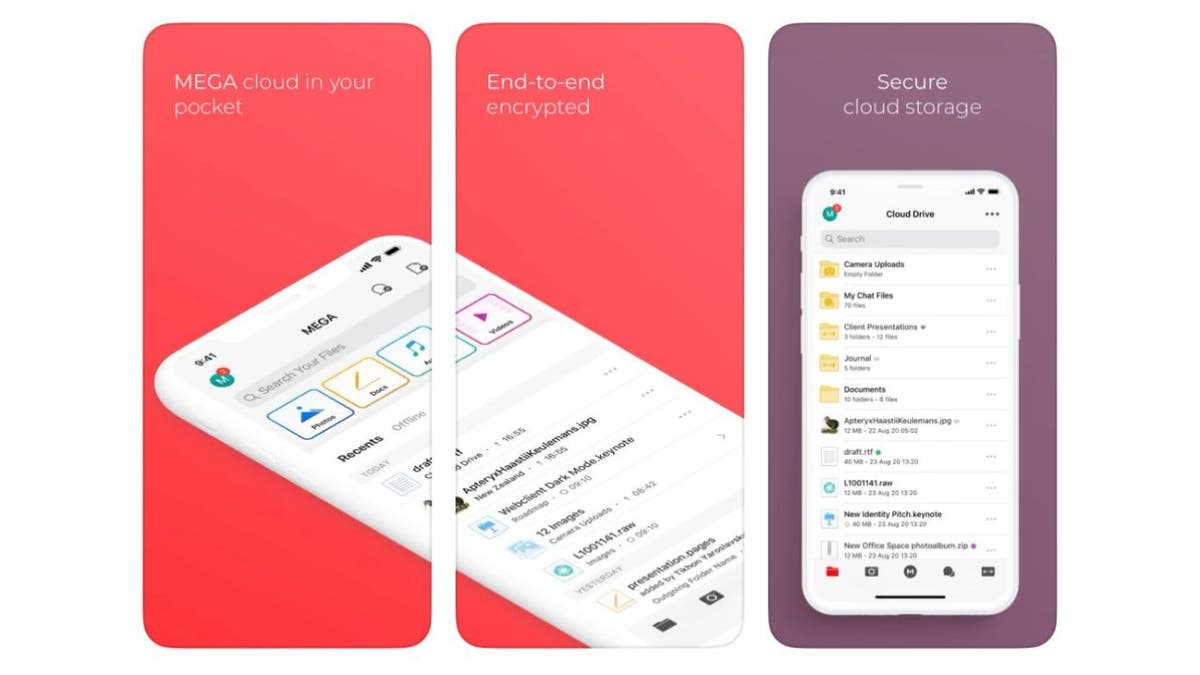 MEGA gives the most amount of storage of all these options, offering 20GB of storage completely for free. It also offers end-to-end encryption, so you won't have to worry about any of your files being taken. Files can be shared with an encryption key, and you can also use password protection if you want an extra layer of security. It is available across Windows, macOS, Linux, Android, and iOS, so pretty much anyone can use it. Plus, you can upload files from your smartphone or tablet and delete them from any device at any given time.
BEWARE OF BING CHAT AND ITS AI CONVERSATIONS THAT CAN LURE YOU INTO MALWARE TRAPS
To sign up for Mega follow these steps:
Alternatively, you can also download and sign up on the IDrive apps for iPhone and Android.
5. Dropbox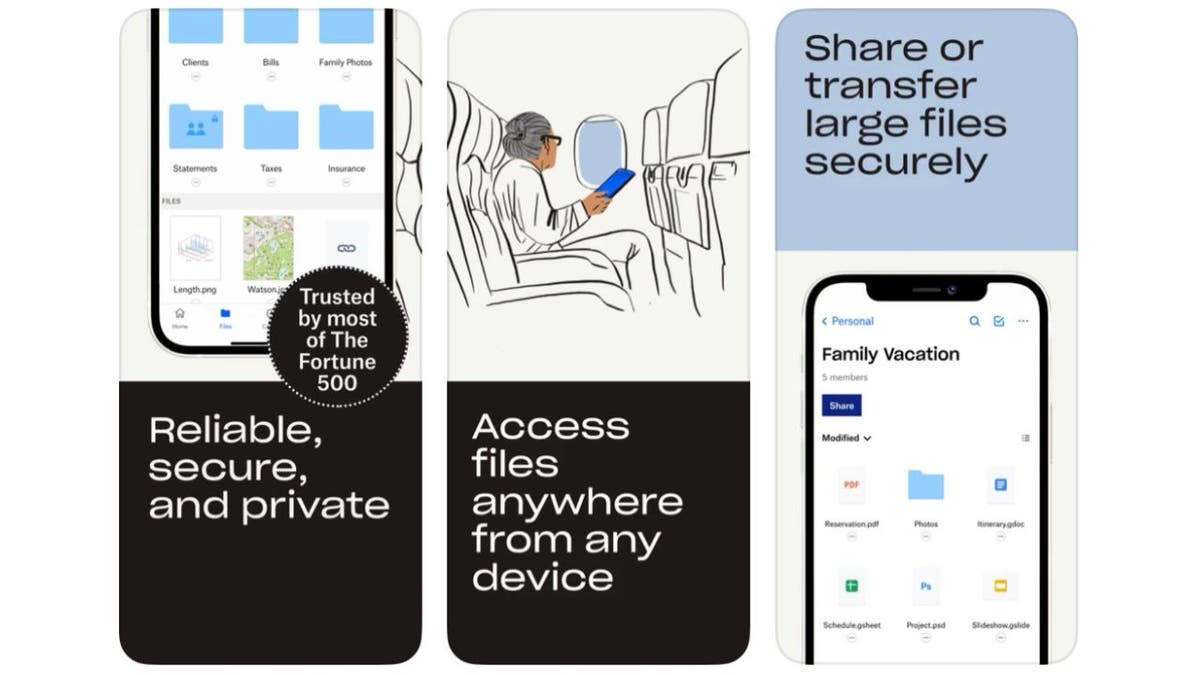 Dropbox offers everyone a free 2GB of storage as soon as they sign up. However, by completing a few tasks, you can gain extra storage space. You can get an extra 500MB per referral (up to 16GB), and contributing to its community forum will give you one extra GB. It's easy to share files with others, even if the person you're sharing with doesn't have Dropbox themselves. Another popular feature it offers is the File Requests tool, which allows you to request that users upload a file directly to your Dropbox account.
ASK KURT: IS IT MORE SECURE TO USE MY CELLPHONE DATA VS WIFI?
To sign up for Dropbox, you can follow these steps:
Alternatively, you can also download and sign up on the IDrive apps for iPhone and Android.
GET MORE OF MY TECH TIPS & EASY VIDEO TUTORIALS WITH THE FREE CYBERGUY NEWSLETTER – CLICK HERE
Kurt's key takeaways
These are some of the best free cloud storage solutions that you can use right now. Whether you need more space, more security, or more features, there is an option for you. You can always upgrade to a premium plan if you want to get even more benefits, but these free plans are enough for most users. Try them out and see which one suits your needs the best.
How do you use your cloud storage to store and manage your digital files? Let us know by writing us at Cyberguy.com/Contact
For more of my tech tips & security alerts, subscribe to my free CyberGuy Report Newsletter by heading to Cyberguy.com/Newsletter
CLICK HERE TO GET THE FOX NEWS APP
Answers to the most asked CyberGuy questions:
Copyright 2023 CyberGuy.com. All rights reserved.