As more pharmacies close across the U.S., a growing number of people are going online for their prescription medications — but some experts are warning that fake pills pose a very real risk.
Earlier this month, Rite Aid declared bankruptcy and announced the closure of more than 150 stores nationwide. 
Walgreens and CVS have also shuttered some locations, creating so-called "pharmacy deserts" where people can't physically buy their essential medicines. This has created a "breeding ground" for counterfeit pills, expired prescriptions and laced medicine, according to Roei Ganzarski, CEO of the Washington-based company Alitheon, which provides technology for counterfeit identification and traceability.  
NARCAN NASAL SPRAY IS AVAILABLE FOR OVER-THE-COUNTER PURCHASE IN US: 'LIFESAVING DRUG'
The problem is most extreme in rural areas, he noted.
"In general, a company would start cutting costs where there's less demand," he told Fox News Digital in a phone interview. 
"If there's a pharmacy in the middle of a condensed neighborhood, it's probably making more money than a pharmacy in a rural area, small town or farmland, and so those will probably be the first to go."
Why are pharmacies closing?
Irene Brako, PharmD, a pharmacy manager at Walgreens in Washington, D.C., noted that retail pharmacy chains face challenges that include fierce competition, low-profit margins on prescription drugs and changing consumer behaviors. 
"Retail crime, staffing shortages and a lack of adequate store investment have further strained operations," she told Fox News Digital.
COVID DRUG PAXLOVID, WHICH HELPS PREVENT SEVERE SYMPTOMS, WILL DOUBLE IN PRICE AS PANDEMIC EBBS
Also, fewer people are pursuing pharmacy technician jobs due to low salaries and the availability of alternatives, Brako noted.
"These challenges have led to the closure of numerous pharmacies, which is impacting access to essential health care services in various communities," she said.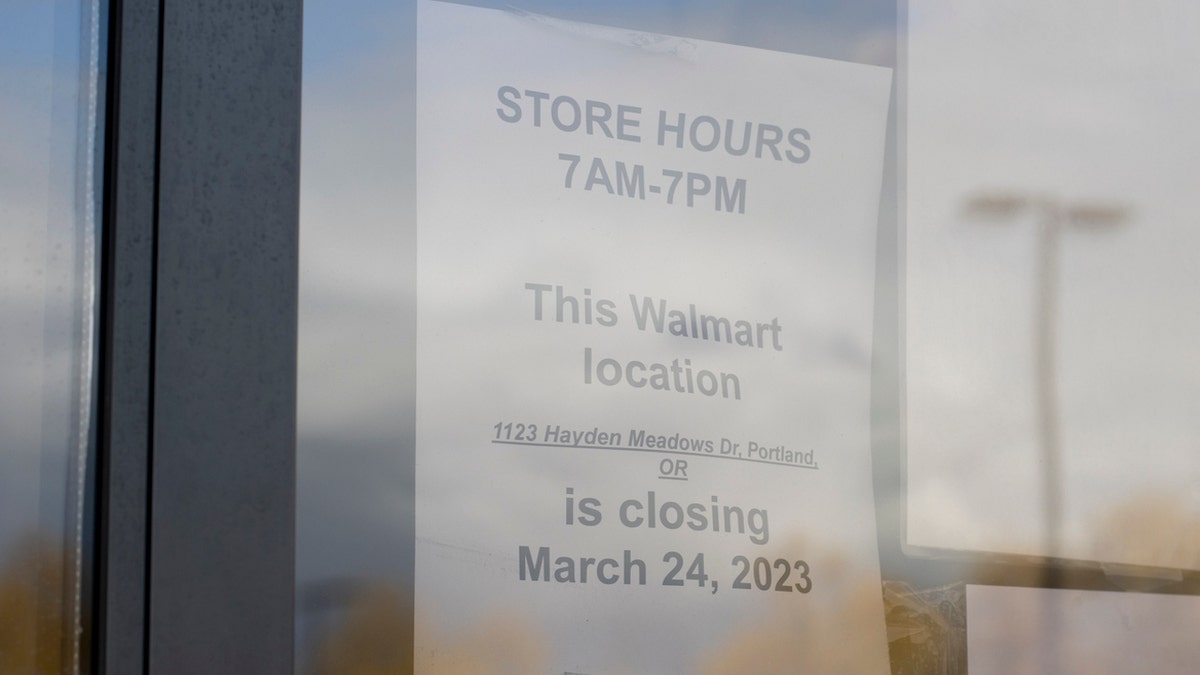 Viraj Ghandi, the founder of Medivant Healthcare in Scottsdale, Arizona, confirmed to Fox News Digital that pharmacies have been closing down — especially independent stores — for the last two decades. 
"There were 55,000 independent pharmacies in the early 2000s, and this number is down to 25,000 this year," said Ghandi, who has 25 years of pharmaceutical manufacturing experience. 
One of the main reasons is that reimbursement rates from pharmacy benefit managers have come down substantially, he said. 
OZEMPIC, WEGOVY MAY BE LINKED TO STOMACH PARALYSIS AND OTHER DIGESTIVE ISSUES IN LARGE-SCALE STUDY
"A pharmacy earns a margin of between 25% to 30% on generic medications," Gandhi told Fox News Digital. 
"The prices of most of these generics have come down significantly — thereby squeezing the money earned by the pharmacy."
Gandhi calls the low margins and the increasing cost of labor a "deadly combination" for pharmacies.
Options in 'pharmacy deserts'
When people no longer have physical pharmacies nearby, they have three options, according to Ganzarski.
"And that is happening with elderly people with disabilities who can't go online, or maybe it's too expensive or too complex, or they can't drive for hours to get it," he said.
"When you go digital, you just don't know who you're ordering from or what it is you're actually getting — and yet you're putting it in your body."
The second alternative is that someone will drive to the nearest pharmacy, which is inconvenient, costly and time-consuming.
Then there's the easiest solution, said Ganzarski — which is to go online, type in the name of the medicine and order it.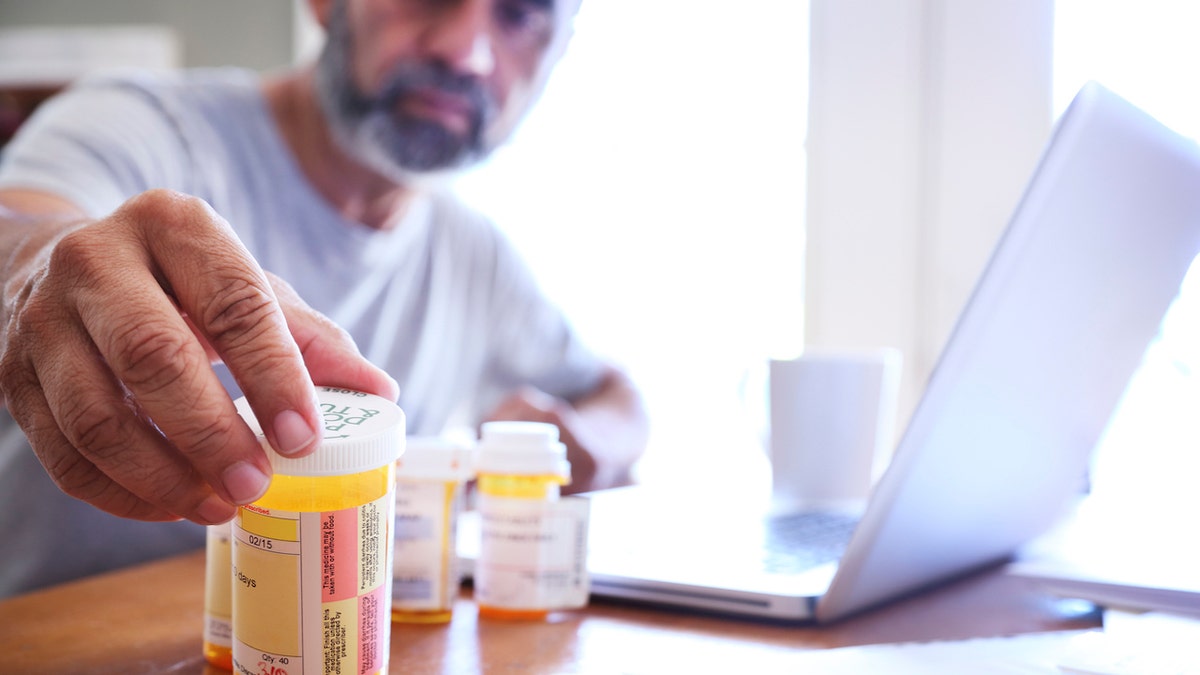 This may work out fine if people are buying from the actual company's legitimate website — but there's danger when they find themselves on a third-party site.
"They might think, 'Oh, look, I can buy it from this company in Canada or Taiwan and it's cheaper,'" said Ganzarski. "They may not even know who it is, but hey, it says the name of their medicine and it's much cheaper."
CALLS TO POISON CENTERS FOR ADHD MEDICATION ERRORS HAVE RISEN 300% SINCE 2000, STUDY FINDS
"When you go digital, you just don't know who you're ordering from or what it is you're actually getting — and yet you're putting it in your body," he added.
Risks of the unknown
There are a few different levels of counterfeit medicine, Ganzarski noted. 
For some people, it might mean getting a medicine that has some trace amounts of the actual chemicals in it, but not enough to actually fight whatever condition they might be treating.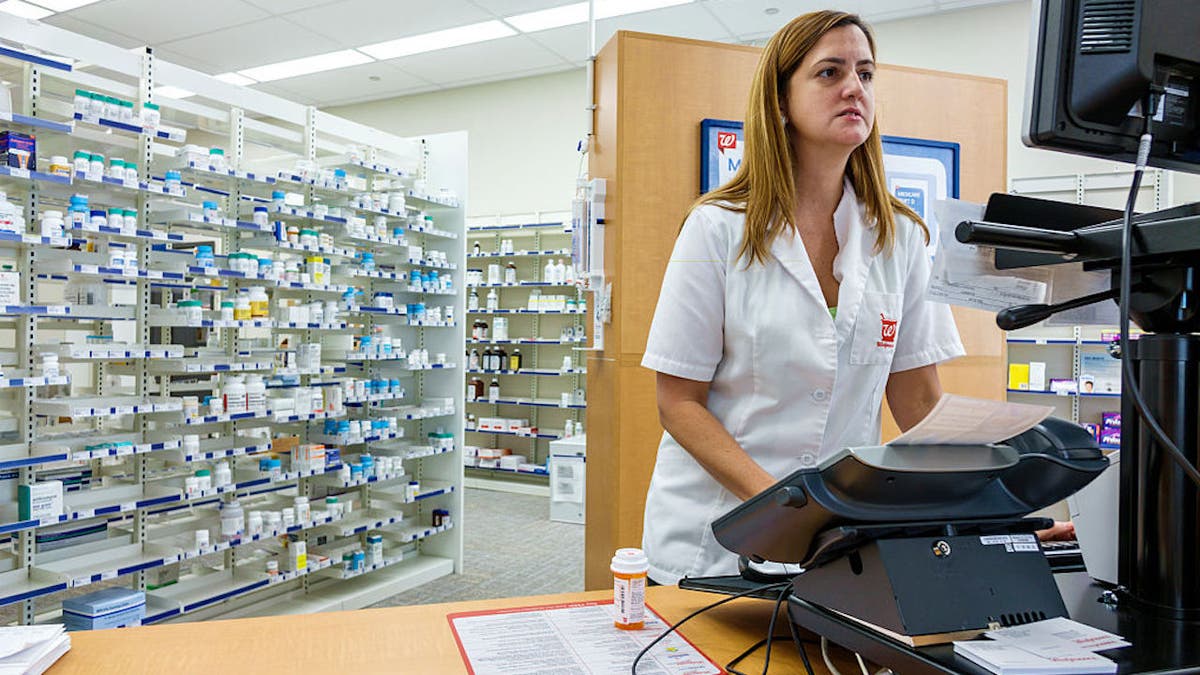 "The second type of counterfeit is when literally there's nothing there," Ganzarski said. "You're just taking a pill that is a placebo, and then you don't understand why you're not getting better."
There is also the potential that a consumer will receive real pills — but the medicine is already expired.
"Bad actors can get their hands on a surplus of old pills that were supposed to be destroyed or thrown away, then change the date and ship them," Ganzarski warned.
DOCTORS ALERT CONSUMERS TO LAXATIVE ABUSE DANGERS AND 'WARNING SIGNS' AMID ONGOING DRUG SHORTAGE
And the most dangerous possibility is for pills to be laced with life-threatening substances.
Deaths from counterfeit pills are rising. The Centers for Disease Control and Prevention (CDC) says the percentage of recent overdoses caused by fake pills increased from 2% in Q3 2019 to 4.7% in Q4 2021.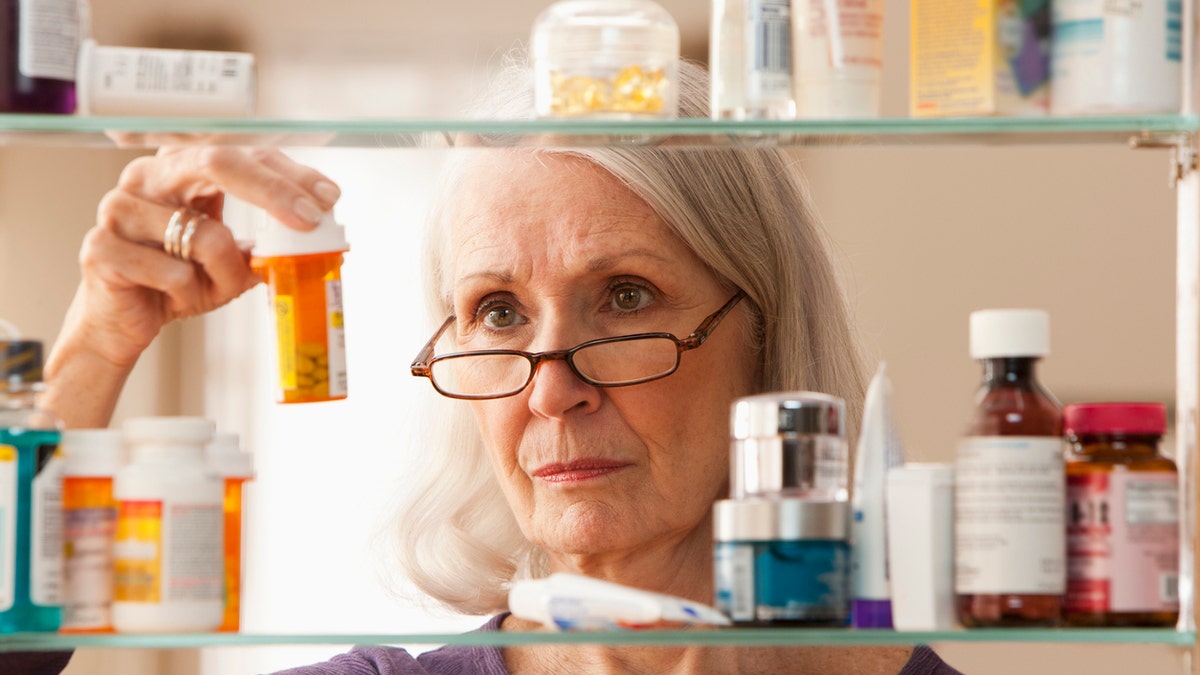 While Ganzarski noted that the government does a great job of trying to find and remove these fraudulent websites, it's all too easy for criminals to have a new one up and running within minutes.
"These fake pills can pose significant health risks, as they may lack proper quality control, contain incorrect ingredients or have incorrect dosages," Brako told Fox News Digital. 
"Patients who unknowingly receive counterfeit medications could experience adverse effects, treatment failure or harm to their health," she added.
Safety tips for buying online medication
The main problem with ordering medications online, Gandhi said, is that most people end up buying from offshore online pharmacies that dispense drugs that are not approved by the U.S. Food and Drug Administration (FDA). 
"This is always risky, and is something the FDA has made a lot of efforts to educate the public about," he noted.
"Fake pills can pose significant health risks, as they may lack proper quality control, contain incorrect ingredients or have incorrect dosages."
When buying online, people should only order from licensed pharmacies within the U.S., said Gandhi.
"Almost all insurance companies offer an option of shipping drugs to your home based on your insurance plan," he said. 
"There have also been other initiatives, like Pillpack and now Mark Cuban's Cost Plus Drugs, that offer U.S. FDA-approved low-cost generics."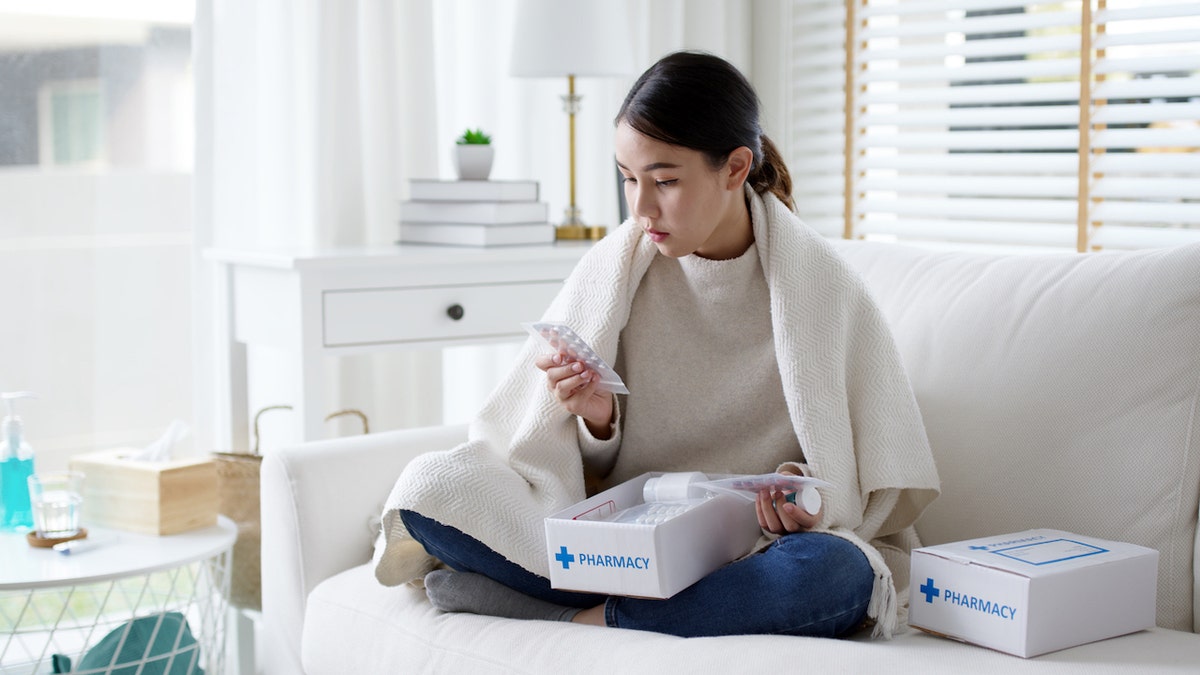 Brako emphasized that patients should only purchase medications from reputable, licensed online pharmacies with a verified internet pharmacy practice site (VIPPS) seal or other regulatory certifications. 
"Always have a prescription from a licensed health care provider for prescription medications," she added. "Verify the pharmacy's authenticity, check for customer reviews and ensure secure payment methods."
CLICK HERE TO SIGN UP FOR OUR HEALTH NEWSLETTER
Shoppers should also report any suspicious websites or products to health authorities to protect others from potential harm, Brako advised.
A good rule of thumb, according to Ganzarski, is that if it's too good to be true, it probably is.
If a medicine is suddenly much less expensive than usual, that should be a red flag — for example, if it's usually $100 and is priced at $40.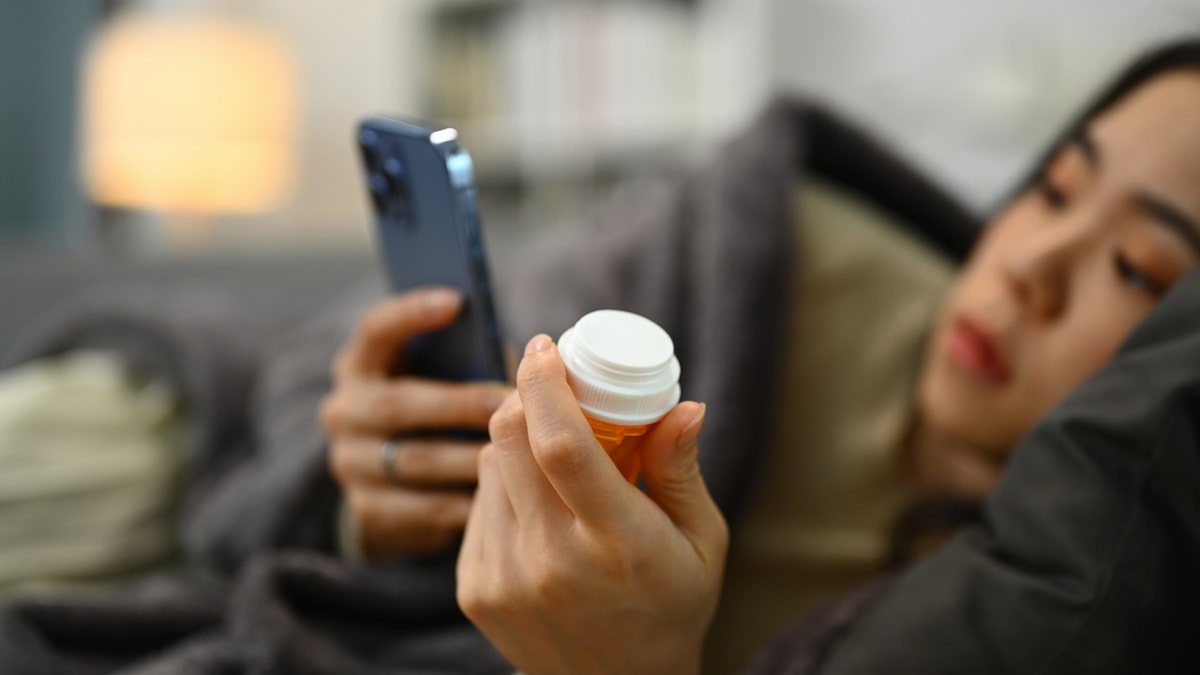 "No website should have to advertise medicine with super-cheap prices," Ganzarski said. 
If they do that — "there's probably a reason."
People should also steer clear of medicine sellers that don't publish their phone number, address or clear statements about how they ensure quality control, he added.
Even well-known online marketplaces such as Amazon and eBay can fall victim to unscrupulous sellers, Ganzarski warned.
CLICK HERE TO GET THE FOX NEWS APP
Another tip is to call a local hospital or family doctor and ask which pharmacies they recommend as trustworthy. 
"Doctors will have a list that they usually prescribe from in their system," Ganzarski said.