Hollywood icon Dennis Quaid will be hosting the new series "Top Combat Pilot," set to debut on Fox Nation in November.
The four-part series, set in Yuma, Ariz., will offer an inside look at the Weapons and Tactics Instructor (WTI) course, America's most elite aviation program and the Marines' version of the Navy's famed "Top Gun school."
"Following 25 of the best combat pilots from every squadron in the country, viewers will watch as they train in an unrivaled air fleet, including F-18 Hornets and Huey and Cobra combat helicopters," Fox News Media described the series in its announcement. "The top performers will seek to distinguish themselves as the best of the best and be invited back as a WTI instructor."
"Top Combat Pilot" will premiere Nov. 6 on the Fox Nation streaming platform. 
FOX CORPORATION DONATES $1 MILLION TO UNITED JEWISH APPEAL PROVIDING ISRAEL EMERGENCY RELIEF
"Dennis Quaid not only played a pilot in the iconic movie 'The Right Stuff,' but he is also a licensed pilot — we couldn't think of a better person to host this series," Fox Nation President Jason Klarman said in an announcement Wednesday. 
Quaid's acting career spans nearly 50 years, appearing in iconic films like "The Right Stuff," "The Parent Trap," "Traffic," "The Rookie," "Far From Heaven," "The Day After Tomorrow," "Vantage Point" and "Soul Surfer."
More recently, Quaid starred in the 2019 thriller "The Intruder," the 2022 Disney film "Strange World" and the sports drama "The Hill" released earlier this year.
FOX NEWS DIGITAL TOPS IN KEY METRICS DURING THIRD QUARTER, DOMINATES CNN, NYT IN SEPTEMBER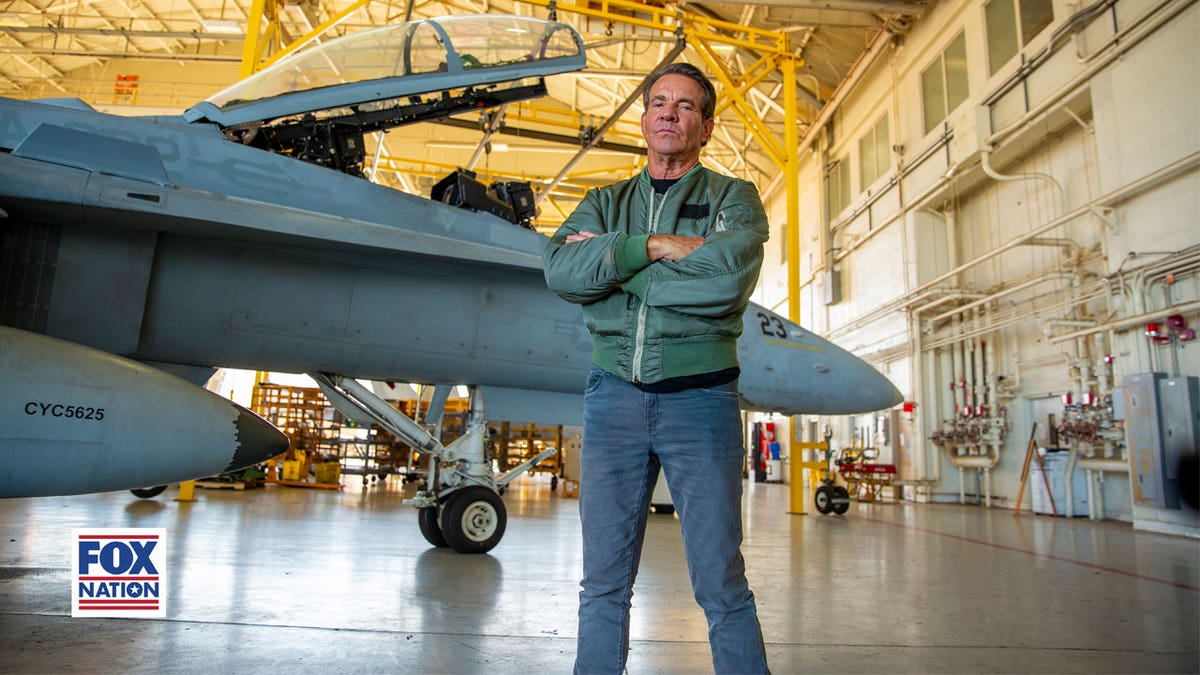 Quaid received both Emmy and Golden Globe nominations for playing Bill Clinton in the 2010 TV movie "The Special Relationship" and another Golden Globe nomination for his performance in the 2002 film "Far From Heaven."
Clinton isn't the only president Quaid has played. He will portray Ronald Reagan in the biopic "Reagan," set to be released next year. 
FOX NEWS CHANNEL CRUSHES MSNBC, CNN IN THIRD QUARTER AS 'THE FIVE' MAKES HISTORY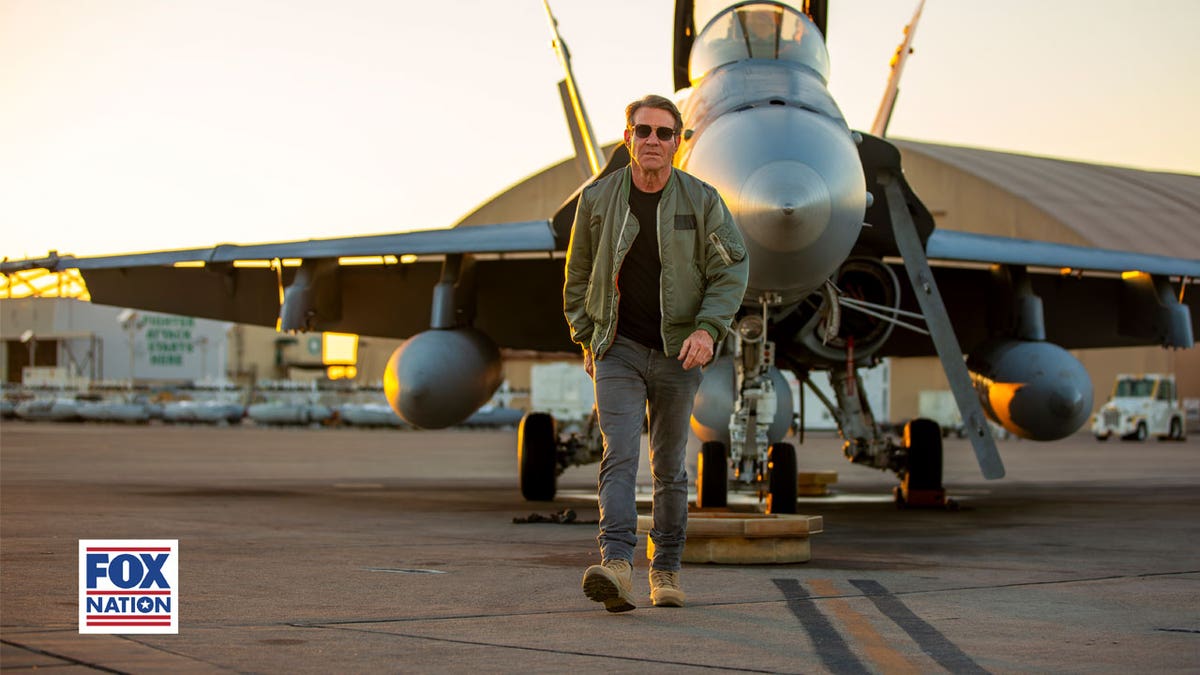 In July, the 69-year-old actor made a big splash in music, releasing his album "Fallen: A Gospel Record for Sinners," which debuted No. 1 on the top Christian/Gospel albums chart. 
Plenty of talent runs in the Quaid family. His son, 31-year-old Jack Quaid, is quickly emerging as a rising star in Hollywood, appearing in "The Hunger Games" and "Scream" franchises, and more recently starring in the Amazon series "The Boys" and landing a supporting role in this year's box office hit "Oppenheimer." 
Also with an impressive resume is Quaid's older brother Randy Quaid, best known for his role as Cousin Eddie in National Lampoon's "Vacation" franchise as well as a former fighter pilot in "Independence Day."
For more Culture, Media, Education, Opinion and channel coverage, visit foxnews.com/media.