Golden State Warriors star Draymond Green added his voice to the Angel Reese and Caitlin Clark saga on Tuesday, saying the trash-talking and celebratory gestures were no real problem.
Reese sparked backlash when she aimed her gestures Clark's way. However, she was just given Clark the business after the Iowa superstar made her own celebratory gestures earlier in the tournament and went viral for it, earning the praise of John Cena.
Uproar ensued, but given the clarity over the last few days, Green offered his take on the saga on "The Draymond Green Show."
CLICK HERE FOR MORE SPORTS COVERAGE ON FOXNEWS.COM
"But it ain't so fun when the rabbit got the gun. Now, the issue that I have is, let's not have these double standards," Green said. "I remember very, very, very clearly, Al Horford, in Game 1 of the NBA Finals when [the Boston Celtics] made they come back, and he got an 'and-1,' and he's flexing right in my face. Nobody said a word. … But now Angel does it, and it's a 'problem.'
"I'm here to tell y'all it's not a problem. It is what it is. This is basketball. It's a very competitive sport, and if I want to throw it in your face after I beat you — you can't see me — guess what? Ain't nothing you can do about it. … So let's stop talking about it. Let's let it be what it is. Let's appreciate this display of basketball that these young women just gave us."
Clark said on Tuesday in an interview with ESPN there are no ill feelings toward Reese. The two are competitors at one of the highest levels of basketball.
BULLS' PATRICK BEVERLEY DISHES ON ANGEL REESE, CAITLIN CLARK TRASH TALK: 'A HOOPER IS A HOOPER'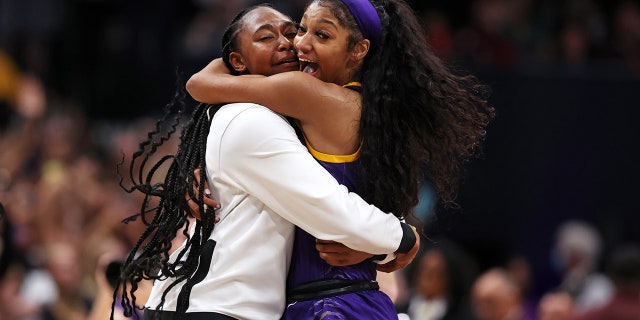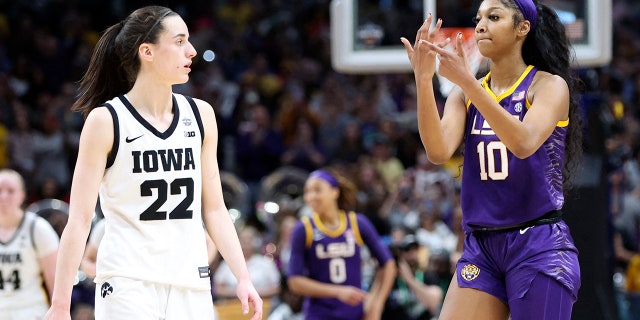 "I think men have always had trash talk. That's what it's been, and I think more and more people, as they turn on the game, they're appreciating it for what it is," Clark said Tuesday. "I'm just lucky enough that I get to play this game and have emotion and wear it on my sleeves, and so does everybody else. So that should never be torn down, that should never be criticized, because I believe that's what makes this game so fun. That's what draws people to this game, that's what draws it to the pro level, to college level, to the high school level. Either way, it doesn't matter.
"You should be able to play with that emotion. That's what makes it so fun. Nobody wants to tune in and not see people be competitive and passioned about what they're doing across any sport. That's how it should be. I believe that's what it should be, that's how I'm gonna continue to play, that's how every girl should continue to play. I'm just lucky enough that we have fans support us and want to watch that type of basketball.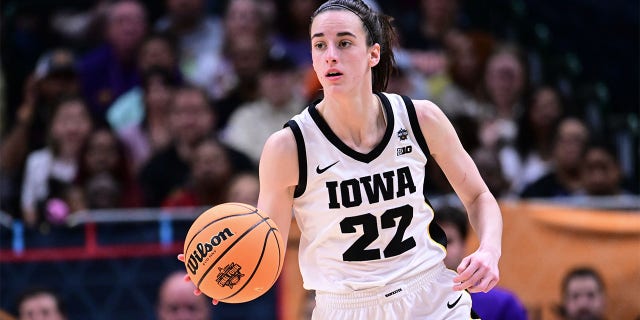 CLICK HERE TO GET THE FOX NEWS APP
"I don't think Angel should be criticized at all," Clark also said. "No matter what way it goes, she should never be criticized for what she did. I compete, she competed. It was a super, super fun game. I think that's what's going to bring more people to our game."