Bigger is better in Dubai. It holds various records, including one for the tallest building in the world. Dubai, the largest city in the United Arab Emirates (UAE), is filled with thrilling activities, plenty of shopping opportunities and no shortage of things to see. 
While Dubai is fun to visit all year, keep in mind that it is extremely hot. While there are plenty of places to cool down, like the bustling Dubai Mall, if scalding heat bothers you, try to plan your visit during winter, when it will still be warm, but not as hot as summer months. 
A trip to Dubai is sure to be a busy one. Below are can't-miss stops for your vacation. 
A TRAVEL GUIDE TO BARCELONA: FOOD, SITES AND MORE IN THE EUROPEAN CITY
Burj Khalifa
The Dubai Mall
The Dubai Fountain
Atlantis Aquaventure Waterpark
Aura Skypool
Mall of Emirates
Jumeirah Mosque
Deep Dive Dubai
The Dubai Desert
Skydive Dubai
Dubai Miracle Garden
1. Burj Khalifa
First stop, Burj Khalifa. The world's tallest tower is 2,722 feet tall and is a great place to get a beautiful view of Dubai, as long as heights don't make you queasy. 
When deciding what day to elevate up the Burj Khalifa, try to go on a clear day, so you can get the best views.
2. The Dubai Mall 
Not only is Dubai home to the world's tallest tower, but also one of the biggest malls in the world. You'll be able to get lots of shopping done here, with 1,200 retail outlets and two major department stores, Galeries Lafayette and Bloomingdale's, in the mall. 
There are lots of places to stop for a bite inside the mall as well. It even has its own app you can download to help you get around — and you just might need it.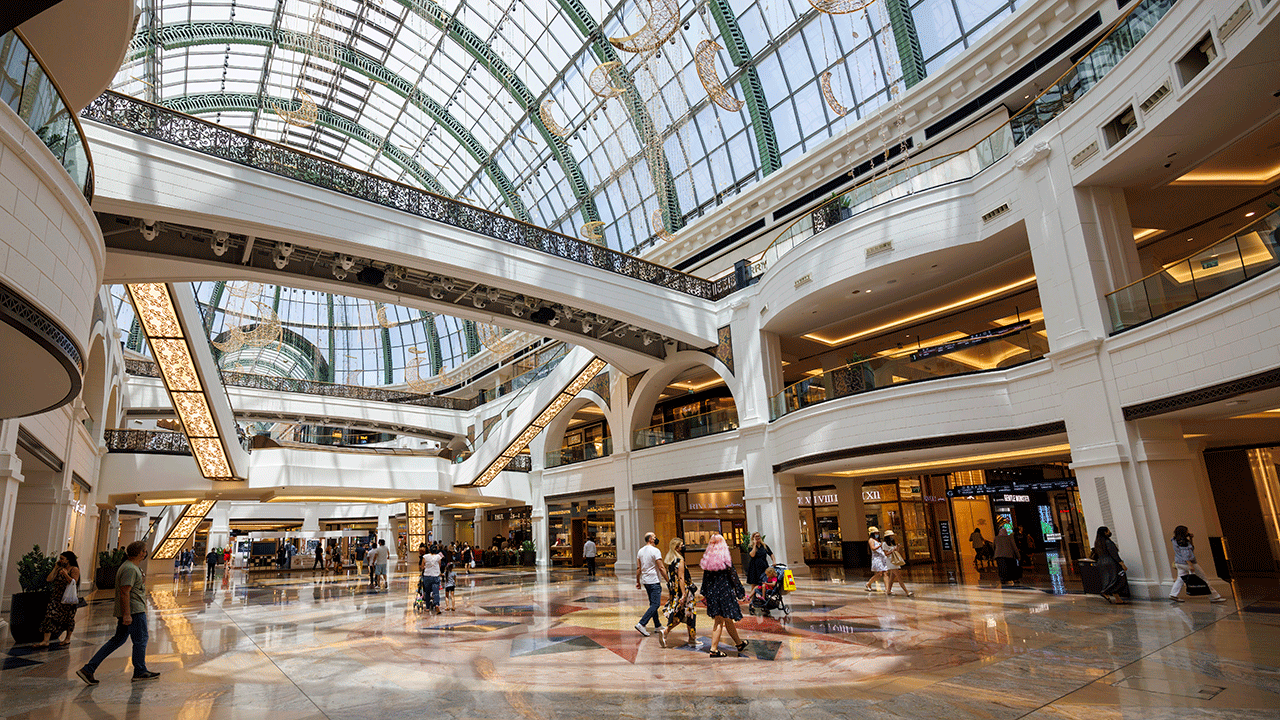 8 TOP-TIER EXPERIENCES TO ADD TO YOUR LONDON BUCKET LIST 
3. The Dubai Fountain
If you're wondering what it is like to visit the Dubai Fountain, think about the Bellagio Fountain in Las Vegas — but bigger. 
This fountain, you guessed it, is one of the world's biggest and has water shows scheduled throughout the day. 
4. Atlantis Aquaventure Waterpark
You have probably noticed a theme here in Dubai, and Atlantis Aquaventure Waterpark follows that "bigger is better" premise. In 2021, an enormous expansion was completed at the waterpark, expanding the size of the destination by a third. 
This waterpark features 30 slides and attractions for all ages, from thrilling water coasters and slides to kid-friendly attractions. There are plenty of opportunities to view and interact with sea life while you're here. 
5. Aura Skypool
If you need a cool respite from the Dubai sun, try Aura Skypool. This pool sits on top of the Palm Tower's 50th floor, and is the world's highest 360-degree infinity pool. 
While taking a dip in Aura Skypool, you can cool down while absorbing breathtaking views of Dubai's skyline. 
6. Mall of Emirates
Mall of Emirates isn't quite as large as the Dubai Mall, but it is big enough to fit an indoor ski slope, to put its size into perspective. 
CLICK HERE TO SIGN UP FOR OUR LIFESTYLE NEWSLETTER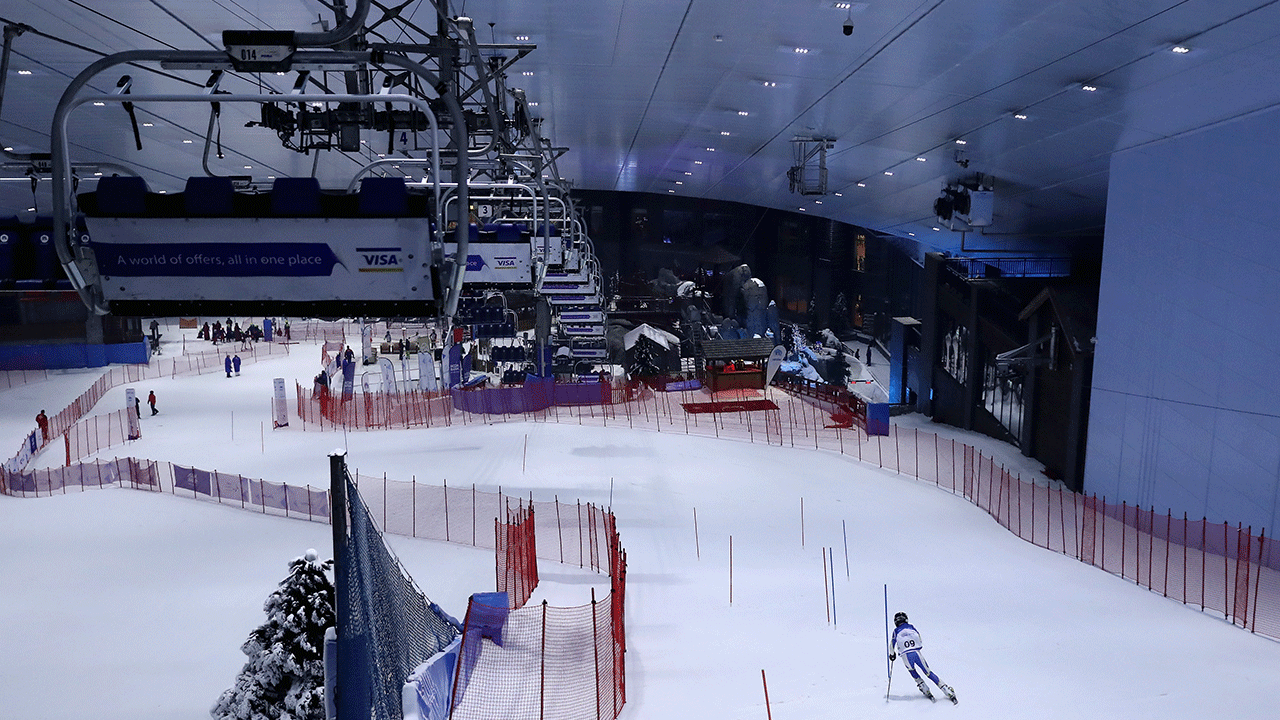 Ski Dubai is part of Mall of Emirates. There is an indoor mountain with different slopes ranging in difficulty, as well as a fully operational ski lift.
7. Jumeirah Mosque
Jumeirah Mosque is the only mosque in Dubai that is open to non-Muslim visitors, with its "open doors, open minds" policy.
Since opening in 1979, it has been a popular tourist attraction in Dubai. When visiting the mosque, make sure you are dressed in modest attire. Women are asked to wear a headscarf when visiting.  
8. Deep Dive Dubai
Deep Dive Dubai offers a unique diving experience for experienced divers and beginners.  However, if you want to dive to the bottom, you will have to be certified to do so. 
CLICK HERE TO GET THE FOX NEWS APP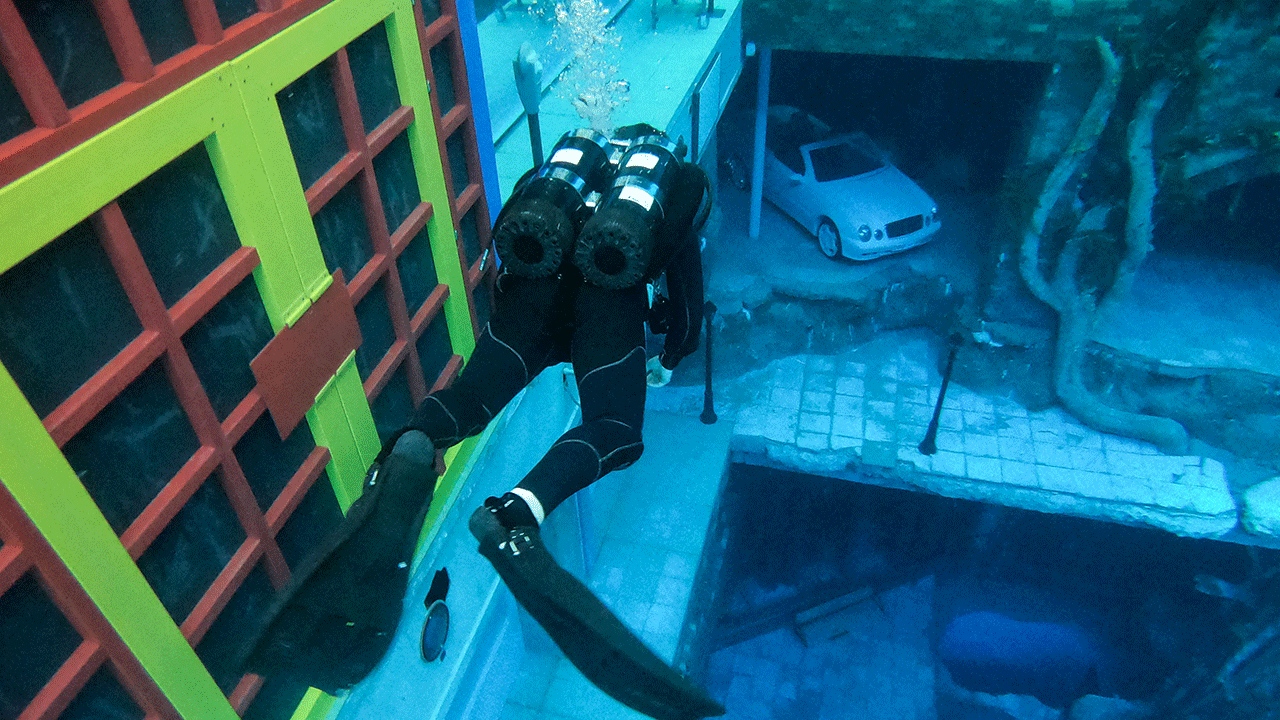 Deep Dive Dubai is the deepest diving pool in the world, with a depth of 60 meters. It is filled with 14 million liters of water, and you'll be able to explore the designed sunken city during your dive. There are 56 cameras spread throughout the water for the safety of visitors. 
9. The Dubai Desert
The Dubai Desert is a must-see destination in Dubai and completely contrasts from the downtown area, although it is just a short drive away. 
While in the desert, you can take a quad bike around the area, sandboard down hills and more. 
10. Skydive Dubai
Dubai is one of the most popular places to skydive in the world. Whether you're a first timer or a veteran, this is a great experience to add to your vacation bucket list. 
11. Dubai Miracle Garden
There are over 150 million flowers that bloom at Dubai Miracle Garden. This destination is filled with beauty, attractions and entertainment to keep you busy all day. Don't forget to bring your camera because you'll want to snap pictures of all the flower structures and arrangements you're surrounded by.