Former President Donald Trump retains his very formidable lead over his rivals for the 2024 GOP presidential nomination in the latest poll in the crucial early voting state of New Hampshire.
The Suffolk University survey for USA Today and the Boston Globe, however, is the second to show former South Carolina Gov. Nikki Haley, who served as ambassador to the United Nations in the Trump administration, vaulting into second place, ahead of Florida Gov. Ron DeSantis.
According to the poll, Trump stands at 49% support among likely Republican primary voters in New Hampshire, the state that holds the first primary and second overall contest in the GOP presidential nominating calendar.
LATEST FUNDRAISING REPORTS COULD BE DEATH KNELL FOR SOME GOP PRESIDENTIAL LONG-SHOTS
Haley stands at 19% support in the survey, with DeSantis dropping to third place at 10%. Former New Jersey Gov. Chris Christie, who's concentrating most of his firepower in New Hampshire as he makes a second run for the White House, registers at 6% in the poll, with everyone else in the large field of Republican presidential contenders in the low single digits.
HEAD HERE FOR THE LATEST FOX NEWS REPORTING FROM THE 2024 CAMPAIGN TRAIL
The Suffolk University survey was conducted Thursday through Monday after last week's second Republican presidential nomination debate, a FOX Business co-hosted showdown at the Ronald Reagan Presidential Library in Simi Valley, California.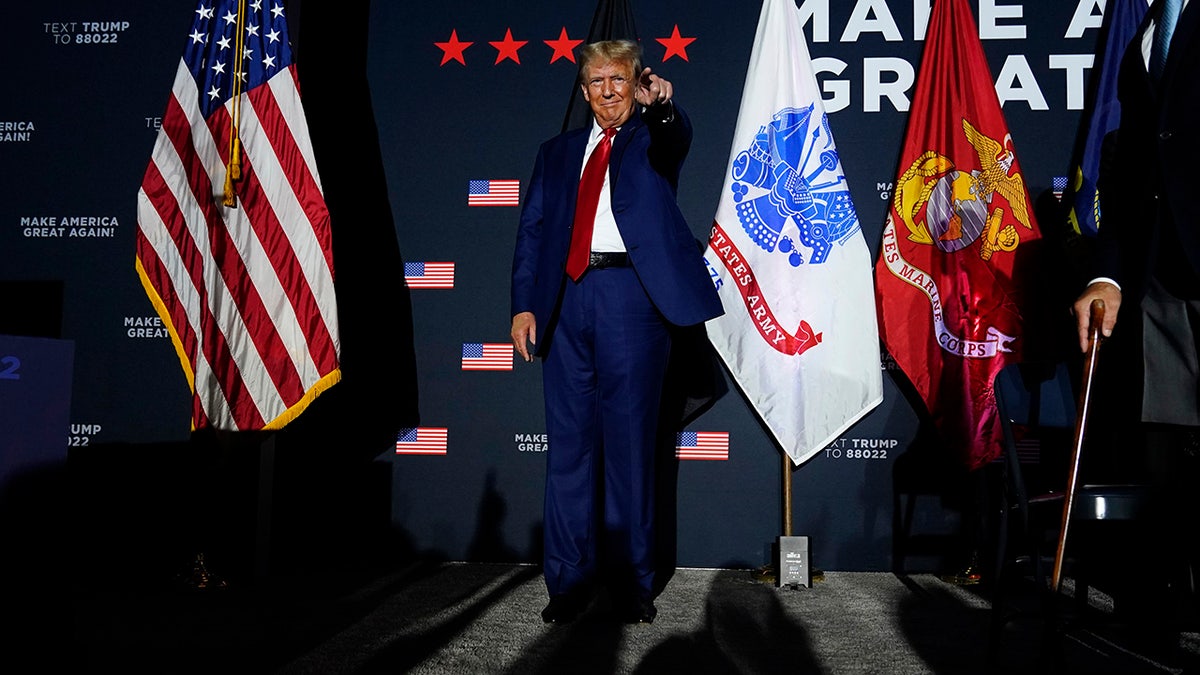 The poll, which was released Wednesday, is the second to indicate Haley surging into second place, following a Saint Anselm College survey conducted last month. And other recent polls in the Granite State from CBS News and the University of New Hampshire for CNN also showed Haley rising into double digits.
David Paleologos, the director of Suffolk's Political Research Center, predicted that "this likely means more money, credibility and interviews will find their way to Haley. More importantly, a case will be made for others to drop out now and back Haley's challenge to former president Trump."
But Paleologos, in a statement to Fox News, noted that Trump's still in the driver's seat.
"Add in second-choice votes from all the other major candidates – even if they all endorsed Haley – and Trump sits above 55%," he pointed out.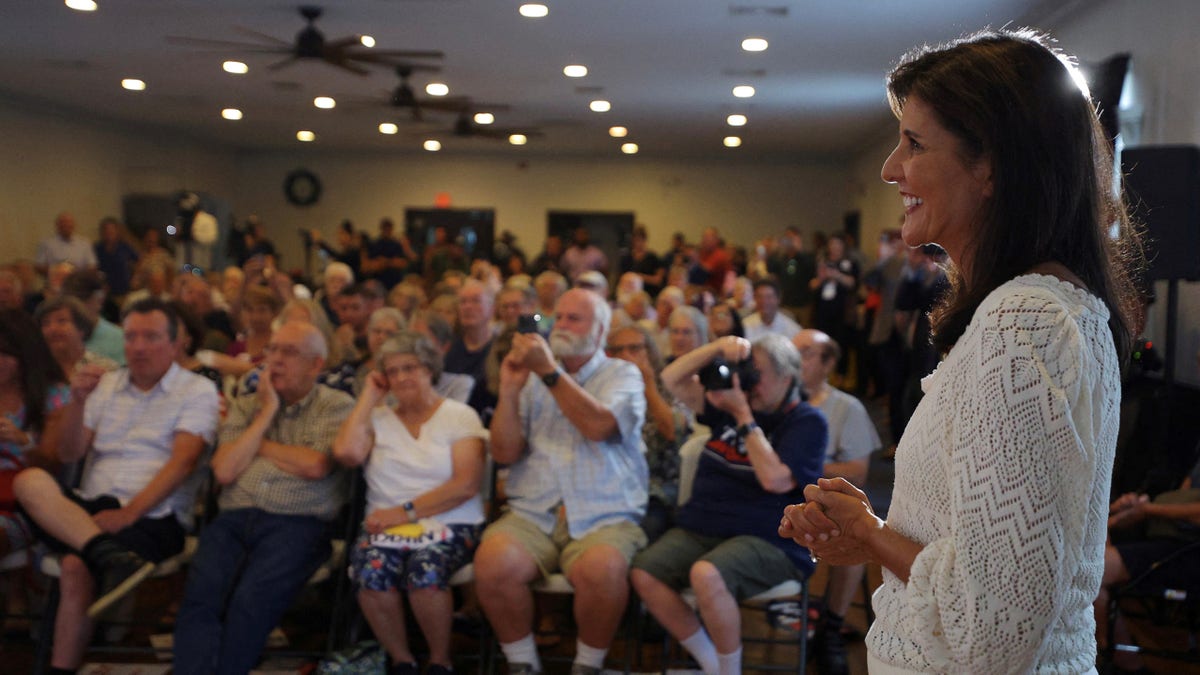 Haley has been holding a slew of town halls and other campaign events in New Hampshire, as well as Iowa – whose caucuses lead off the GOP nominating calendar – and her home state of South Carolina, which holds the first southern primary.
CLICK HERE TO GET THE FOX NEWS APP
Haley stands in second place to Trump in the latest polls in South Carolina and has seen her support edge up in the most recent surveys in Iowa.
Trump returns to New Hampshire on Monday for his first stop in the state in two months. 
The Trump aligned Make America Great Again super PAC on Wednesday morning was quick to blast out an email to supporters, titled, "Trump Has 30-Point Lead In New Hampshire."
The Suffolk University poll of 500 likely Republican primary voters in New Hampshire was taken by landline and cellphone, and has a sampling error of plus or minus 4.4 points. 
Get the latest updates from the 2024 campaign trail, exclusive interviews and more at our Fox News Digital election hub.