A Utah man's pole dancing skeleton display has residents picking sides after city officials called for the risqué display to be taken down.
Christopher Fujishin's skeleton display featured two skeletal onlookers "watching" a skeleton with a purple wig "dancing" on a stop sign near his home in Grantsville, Utah.
"Maybe a little risqué for some people but it's all in the name of fun," Fujishin told KSTU.
Fujishin said that the only backlash he received was a neighbor who cut the display down from the traffic sign.
However, that changed after the City of Grantsville took the matter to Facebook, calling for the owner of the display to take the display down by 9 p.m.
MOM'S CREEPY-COOL TAYLOR SWIFT HALLOWEEN DISPLAY GOES VIRAL ON TIKTOK
"Displays like this are not acceptable as it is against city code to attach anything to a street sign," read the post, which noted that city officials would remove the display if the "person responsible" didn't take it down by 9 p.m. on Wednesday, October 18.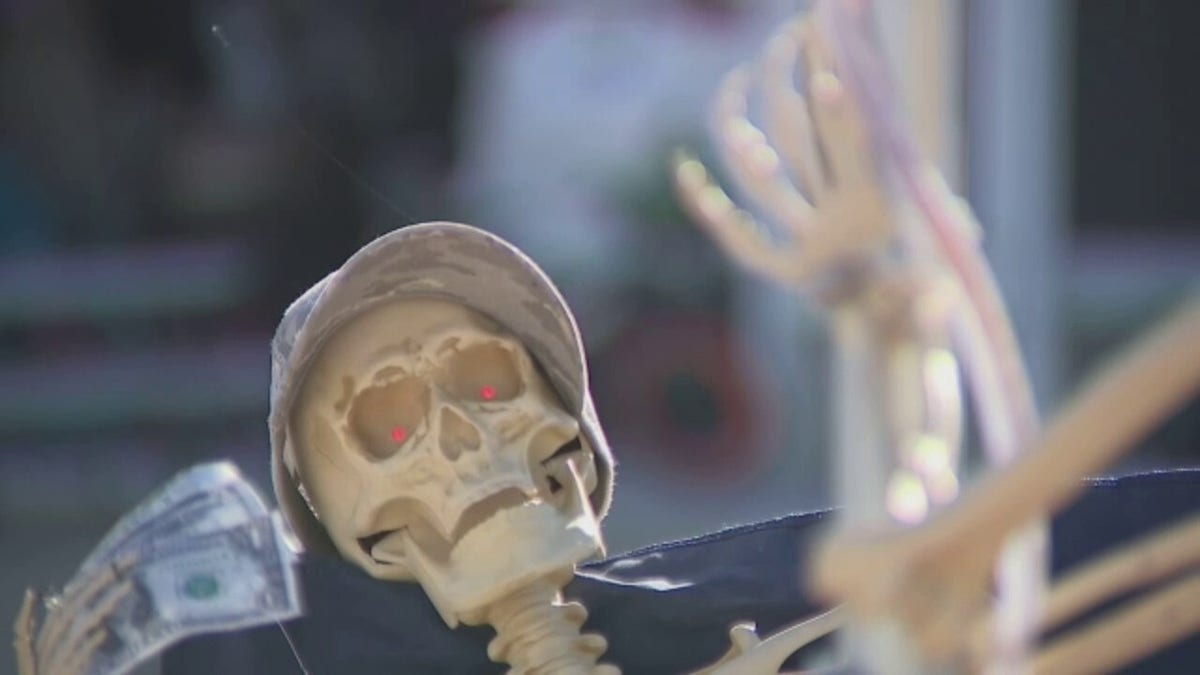 Some agreed, saying that the display was inappropriate for neighborhood Halloween decorations.
"I guess teaching our children respect, decency, and manners has gone by the side," one person wrote in a Facebook comment.
CLICK HERE TO SIGN UP FOR OUR LIFESTYLE NEWSLETTER
"If your kids understand what that is, maybe the problem's not the skeleton dancing on the pole. Maybe it's something else," Fujishin said, disagreeing with critics.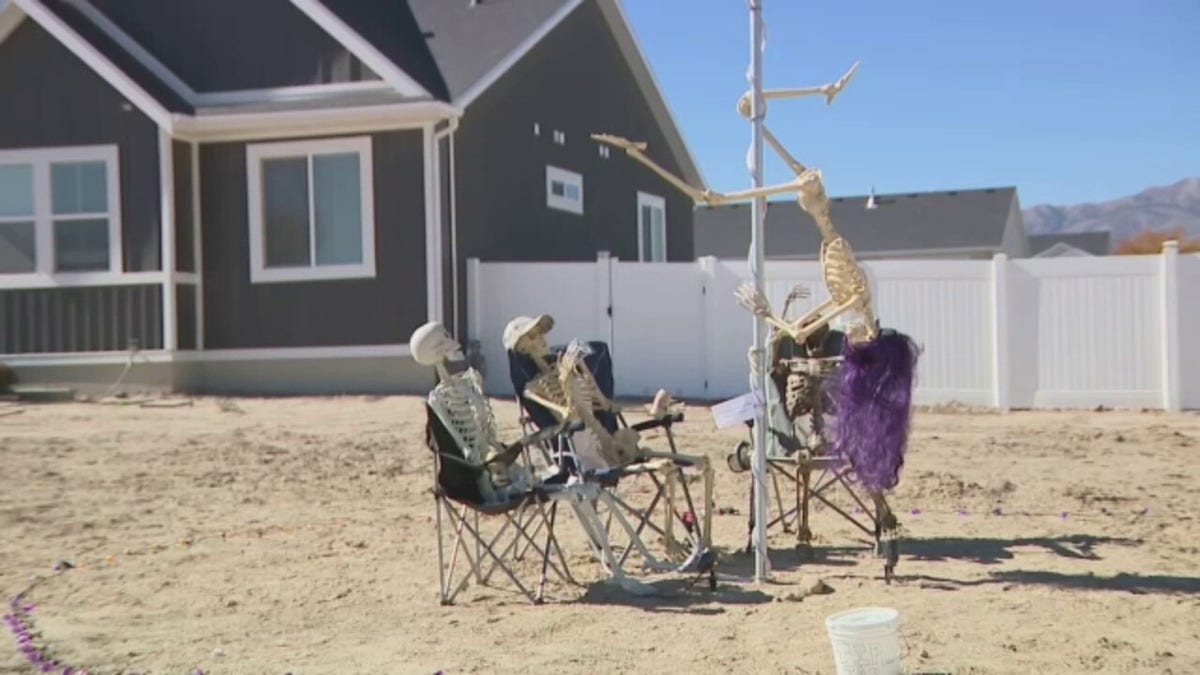 Fujishin complied and immediately moved the skeletons to his own yard, but some residents were quick to support his exotic skeleton dancers.
CLICK HERE TO GET THE FOX NEWS APP
Neighbors began bringing over more skeletons, music speakers and lights to expand the display.
"We look forward to keeping this going and getting a little more elaborate as we go," Fujishin said.
For more Lifestyle articles, visit www.foxnews.com/lifestyle.