Hamas reportedly urges residents of northern Gaza to ignore the warnings from the Israel Defense Forces (IDF) and not leave the area as the terrorist group continues to try and use civilians as human shields. 
Palestinian human rights activist and political analyst Bassem Eid told Fox News Digital that Hamas has physically restrained and blocked people from leaving northern Gaza, sending their own security forces and "pushing people back into their houses, not allowing them to move."
"Unfortunately, sometimes we have more and more casualties among the Palestinians because of such kind of attitude and behavior of Hamas," Eid said. 
"They are physically … and trying even sometimes by force to push people back, closing the entrances of the villages or the cities or the neighborhoods over there, just standing over there and not allowing for people to move out," he continued. "So I can say that they are forcing people – they never ask people to remain in their places, but they are forcing people not to get out of their homes." 
HAMAS SPOKESMAN STORMS OUT OF BBC INTERVIEW WHEN ASKED ABOUT KILLING ISRAELI CIVILIANS
The IDF has maintained a campaign of precision strikes with air raids and shelling into the Gaza Strip following the Hamas terrorist attack on Israel on October 7, which killed at least 1,400 Israeli civilians and soldiers, 7,000 Palestinians – including 2,913 minors, according to the Hamas-backed Gaza Health Ministry – and 33 Americans. 
Keeping with their standard procedure, the IDF has issued warnings to residents of the northern part of Gaza to evacuate ahead of a much-anticipated ground invasion of the territory, telling residents that they would be safe in southern Gaza. 
Eid stressed that the IDF only provides warning and does not assist in evacuation in any way. Israeli Air Force planes dropped leaflets over the cities in northern Gaza urging residents to flee south and telling them where they could gather to remain safe.  
The Wall Street Journal reported that Hamas terrorists continue to hide in tunnels underneath homes and hospitals in Gaza City. 
SPEAKER JOHNSON SUPPORTS $14B FOR ISRAEL, BUT SAYS AMERICA 'CANNOT BE DROPPING MONEY OUT OF HELICOPTERS'
Audio released yesterday by the IDF on its official X social media account, formerly known as Twitter, reportedly recorded a conversation between an IDF officer in Unit 504 urging a resident in Gaza to leave the area. The resident, identified as Muhammad, claims that he cannot leave because Hamas is "sending everyone back home." 
The IDF released a press statement regarding Hamas's use of Gaza Strip residents as "human shields," insisting that the officers of Unit 504 have continued to notify residents across the northern part of the territory to evacuate to the south "for their safety." 
"The Hamas terrorist organization continues to use the civilians of Gaza as human shields and is not allowing them to evacuate to the south," the IDF wrote. "As we have seen in the past, they use a variety of methods, including roadblocks."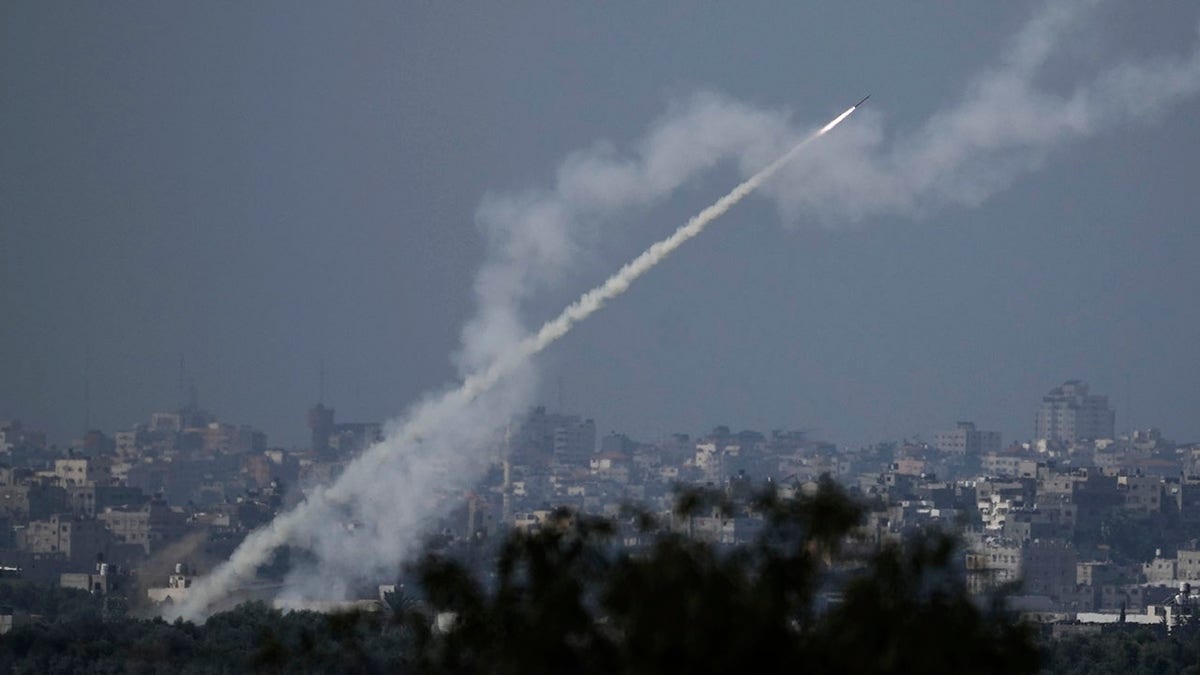 The IDF also discussed in an announcement released Friday how Hamas "cynically" uses the hospitals as a "shield" for its "underground terror complex." 
HAMAS OFFICIAL DEMANDS CEASEFIRE FOR HOSTAGES TO BE RELEASED: REPORT
"There is an underground metro tunnel in Gaza City, not just in Gaza City. Usually it's based next to unique sites or sensitive sites," an IDF spokesperson said. "Not just the hospital, but other sites as mosques, etc., etc. . . . UNWRA, places, hospitals, schools, etc., etc. . . . This is a philosophy of commerce, and Shifa is one of them."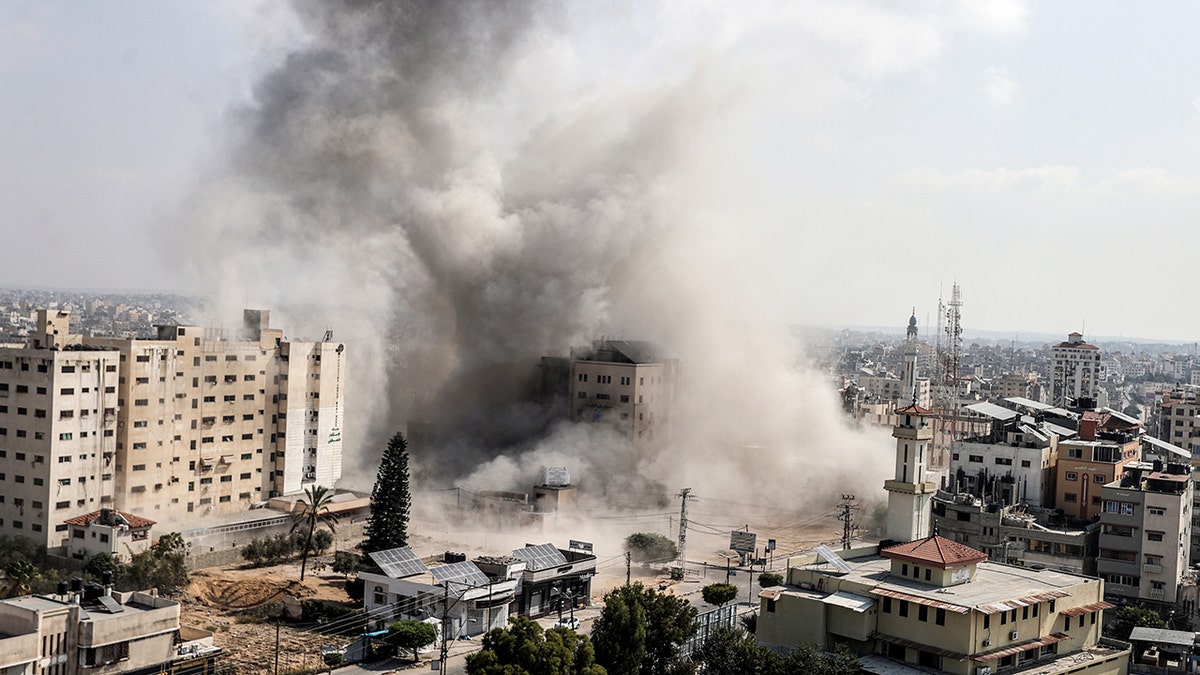 The IDF also mentioned that Hamas has stolen fuel from the United Nations Relief and Works Agency, which UNRWA confirmed – fuel that would otherwise help the hospitals in Gaza but ends up redirected for "air infrastructure." 
UNRWA allegedly claimed that people claiming to be Hamas health ministry officials had shown up in a truck and taken tens of thousands of liters of gasoline, but then shortly afterward deleted the post off X and claimed instead that the event had never happened, watchdog group UN Watch reported.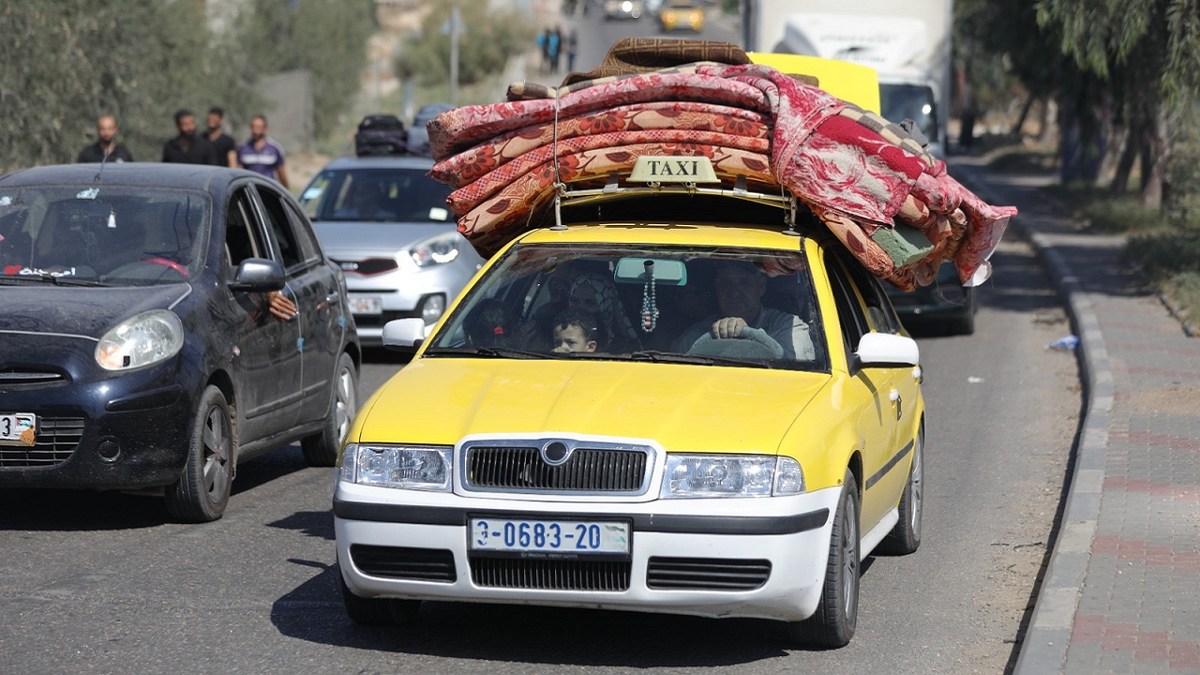 UN Watch Executive Director Hillel Neuer has kept a screenshot of the original X thread about the topic on his own account, which has not received any community notes or corrections from the U.N. 
However, some reports from Gaza claim that people started to return home after going to the southern part of the territory and still suffering from ongoing attacks. 
CLICK HERE TO GET THE FOX NEWS APP
Reuters reported that the journey south "is also fraught with risks as Israel hits back at Hamas" and many fear that if they leave their homes they will not return, citing a similar trend from 1948 when refugees say they left their homes during the initial war that led to Israel's establishment after the Israelis fought off an invasion from neighboring Arab nations. 
One resident told Reuters that the streets have been jammed with people trying to leave, and even the cars end up hit by air strikes.
Reuters contributed to this report.