JERUSALEM, Israel – American Jews studying in Israel say they are outraged by what they see as a rise of antisemitism back home in the United States following the worst terrorist attack in the history of the Jewish state.
Gideon Rone, a student from Baltimore, Maryland relayed his frustration over anti-Semitism that is being displayed across the United States as people protest in support of Hamas amid the war between Israel and the terrorist group. 
"1400 people murdered by terrorists in cold blood in the most gruesome of ways that we haven't seen in 75 years. You don't see the same type of support because no other reason than we're Jewish," Rone said.
Oran Goodman, another student from Englewood, New Jersey expressed his concerns and confusion as to why people would tear down the posters of hostages that were taken by Hamas. 
GRANDSON OF HOLOCAUST SURVIVORS BLAMES COLLEGES AFTER STUDENTS PROTEST AT VIGIL FOR SLAIN ISRAELIS
"People have been going around tearing down pictures of hostages. Why? Why would you ever tear down a picture of a hostage?" Goodman asked. 
"We weren't even given proper time to grieve," Rone explained. "Protests started the next day in America, anti-Israel. And, you know, we all know people who died. Two of my friends are being held captive in Gaza and all I could see was people saying how I was wrong, how I was the reason living here. I was the reason that my friends are being held captive."
Goodman says he is having second thoughts about attending NYU next year. Asked if he felt safe about going to the university, he was not sure. "'I'm still struggling with that. Part of me feels that somebody needs to be there because if nobody's there, then who's the only voice?" Goodman explained.
TENSIONS LEAD TO UNREST AT PRO-PALESTINIAN RALLIES ACROSS US CITIES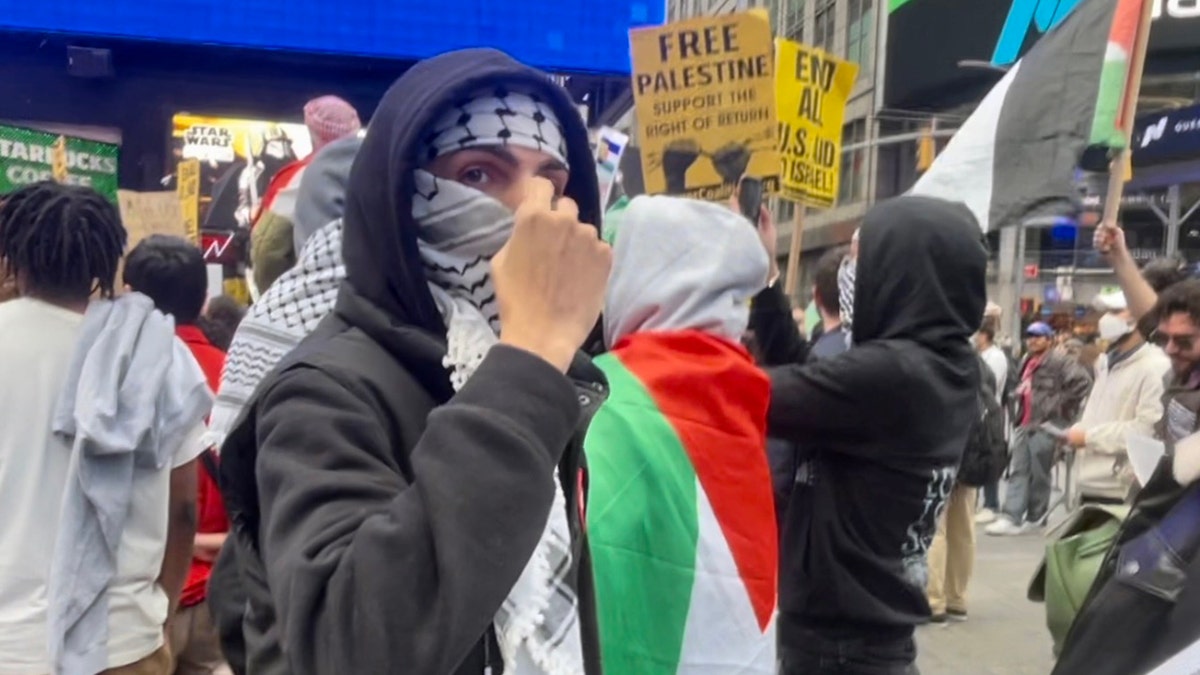 Rone says he feels safer in Israel than he would back home. "I'm much more scared for them and my family in America than I am for my well-being here." 
Despite being an American citizen, Beth Levin from the Bronx says she feels a closer affinity to Israel right now, "In America you can be sent to Afghanistan … and can be fighting in a different country like you're not fighting necessarily for your homeland. In Israel, we're just fighting to exist." 
Levin says she is outraged by the anti-Israeli protests back home.
JEWISH STUDENTS AT GEORGETOWN LAW FEAR VIOLENCE AMID HEATED RHETORIC FROM CLASSMATES AND ANTI-ISRAELI GROUPS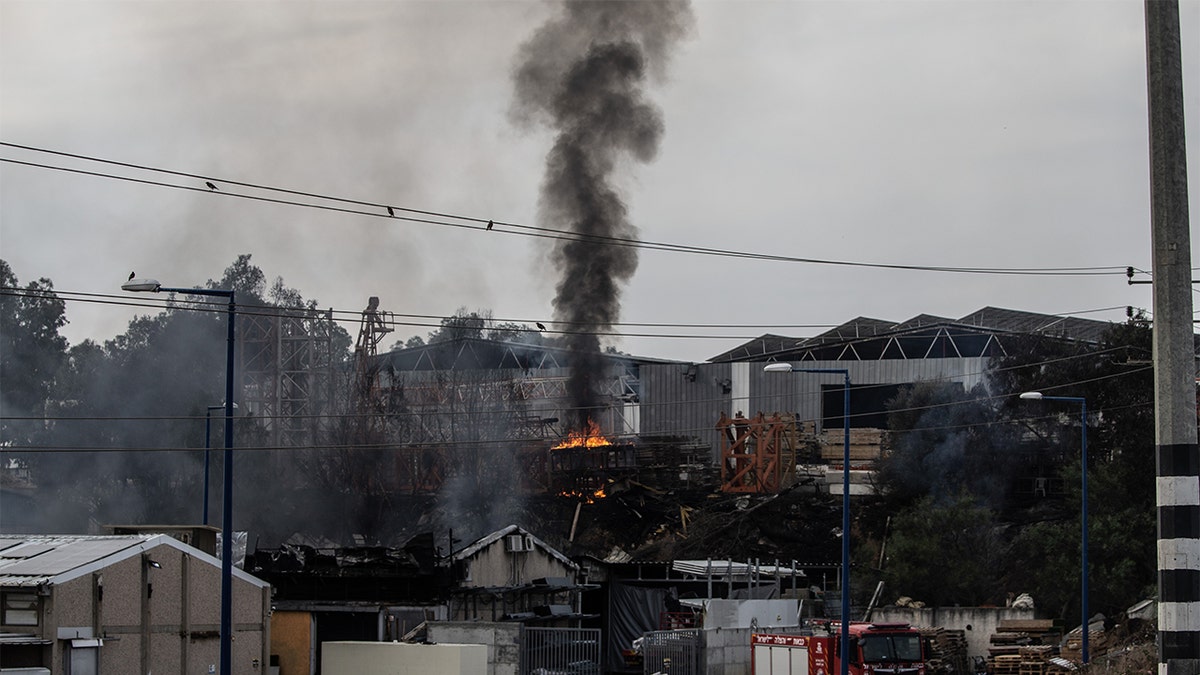 "Friends I even know who aren't Jewish. They started posting things like Free Palestine. They didn't even understand it then. It just like– it made me realize how much I want to stay in Israel and how this is my country. They say that they're for human rights. Just not when it comes to Jewish rights," she said. 
Another student Joseph Savenor is shocked at what is happening, "Seeing all this hatred, antisemitism is like, why are we going back?"
Asked if he felt people should be more sympathetic to what happened in Israel, he told Fox News, "I don't understand like– it's very obvious that, like, they're killing our babies. Like, what can be more clear?"
CORNELL PROFESSOR WHO WAS 'EXHILARATED' AFTER HAMAS ATTACK ISSUES APOLOGY FOR 'REPREHENSIBLE' REMARKS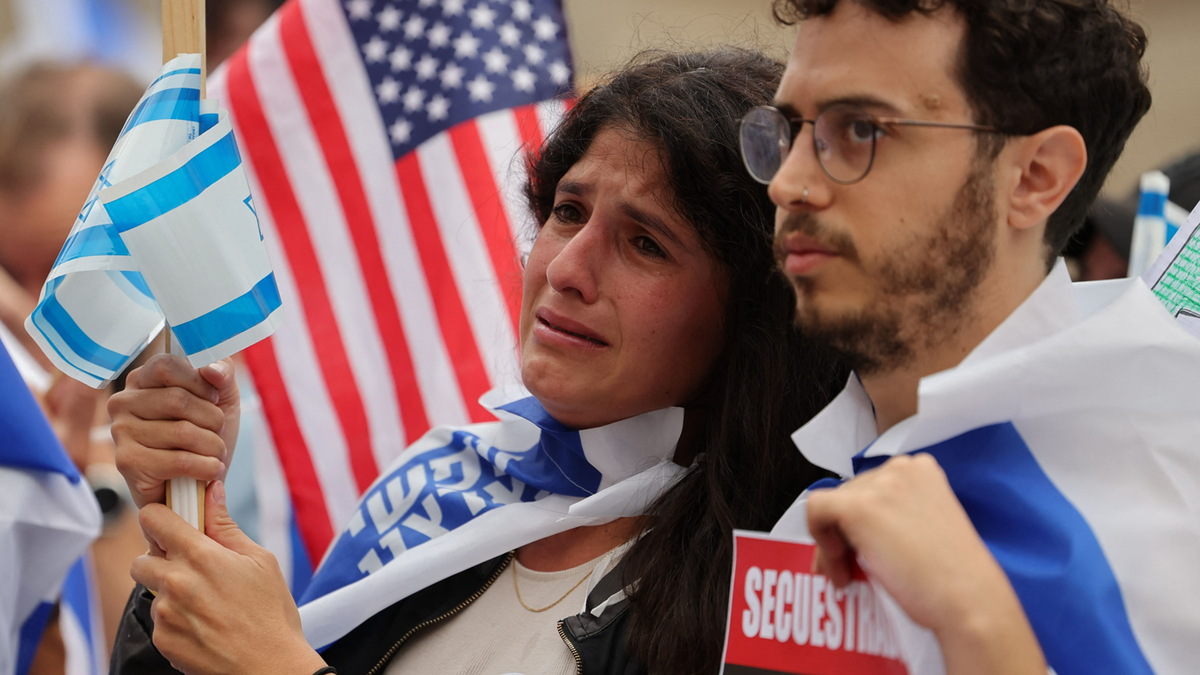 About half the girls in Beth Levin's school in Jerusalem left after the massacre. Beth says she never considered leaving. Nor did any of the other Americans we spoke with. "I never realized how much I want to be here for Israel, because Israel is the place of the Jews. It's my home. I can't go anywhere else." Levin said.
"What is happening in our world?  Why is our world upside down?" Goodman asked. "I feel unsafe as an American Jew now. I never felt unsafe as an American Jew," he said.
CLICK HERE TO GET THE FOX NEWS APP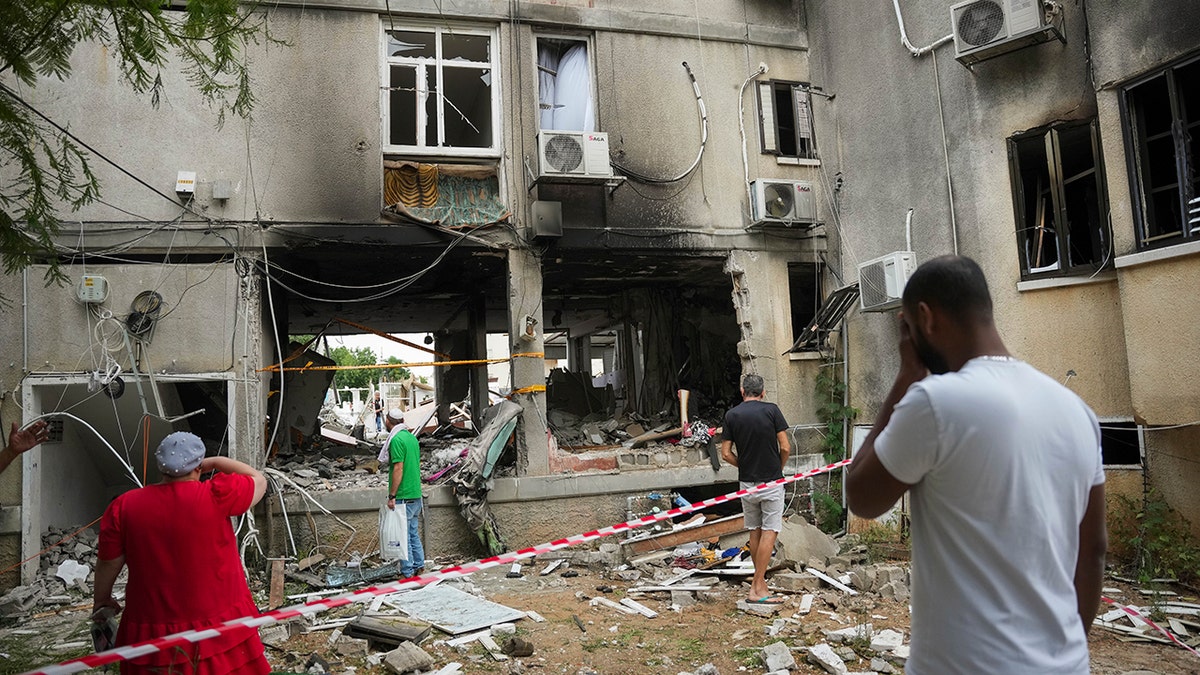 "All across the world, all we see is division, and that's not what we need," Rone stated. 
These students hope by sharing their stories – there will be more support for the Jewish people worldwide.