Seven people were killed, at least two dozen injured and 158 vehicles were damaged on an interstate in Louisiana during a "super fog" that left visibility near zero. 
The crash on I-55, involving at least 158 vehicles, occurred on Monday morning due to heavy fog conditions, according to Louisiana State Police. 
The Louisiana Department of Traffic Development reported an 11-mile backup.
Additional fatalities could be located once the crash scene is completed cleared, police said.
A long stretch of Interstate 55, a 24-mile-long highway near New Orleans, is expected to be closed "for the foreseeable future," police said.
SMOKY 'SUPERFOX' BLAMED FOR AT LEAST 2 DOZEN TRAFFIC ACCIDENTS IN SOUTHEAST LOUISIANA
For hours after the crash, emergency crews worked to clear debris from both northbound and southbound lanes, according to state police. 
Storm Chaser Brandon Clement told FOX Weather that first responders and emergency crews had a large tent with portable restrooms and a communications center to stage the recovery and cleanup.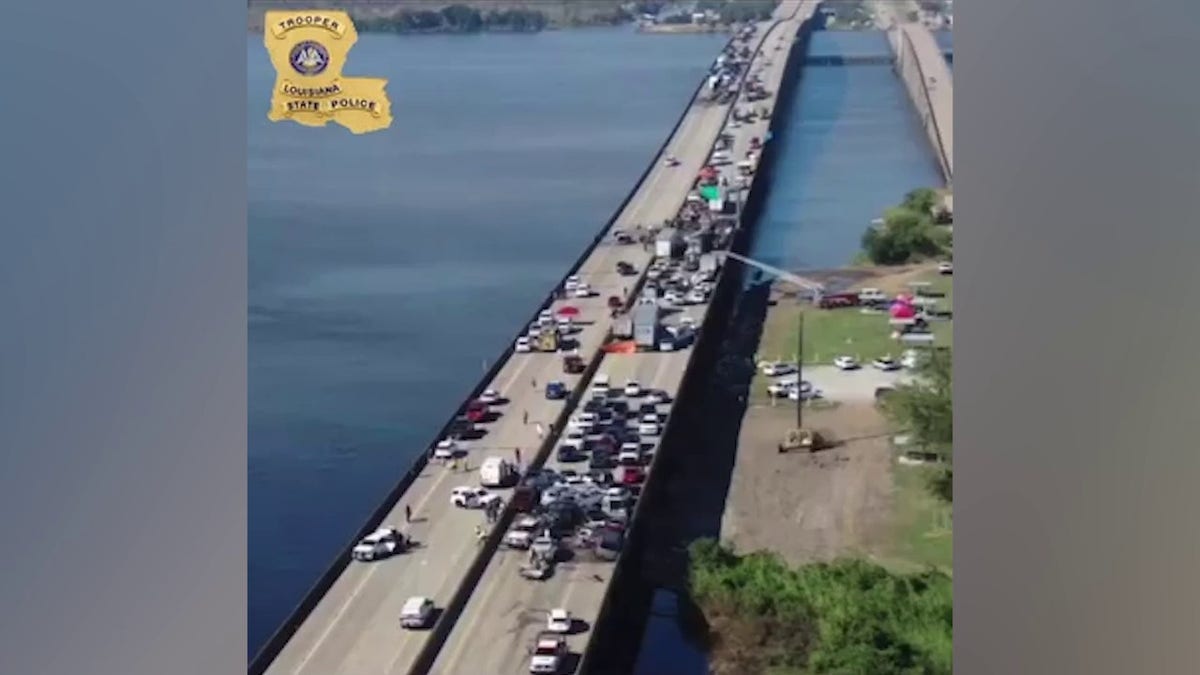 Police said that a portion of the large crash scene caught on fire shortly after the initial incident. 
Photos from the Louisiana State Police show multiple car pileups, with some of the cars being severely burned from the accident.
Lance Scott recalled to FOX Weather the quick succession of crashes while on the highway.
"I happened to be in a little pocket of about probably 15 cars with no damage," said Scott. "And probably two or 3 seconds after we came to a stop, you just heard boom, boom, boom, boom, collision after collision behind us."
You just heard boom, boom, boom, boom, collision after collision behind us.

— Lance Scott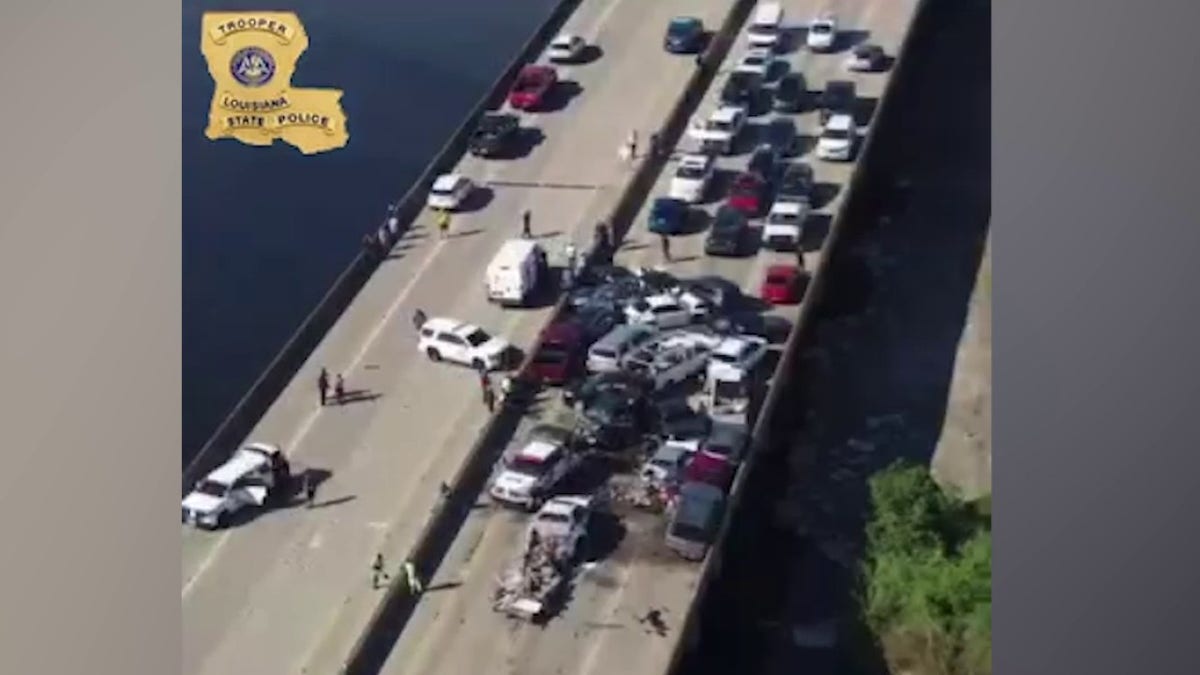 Louisiana Gov. John Bel Edwards said that he and his wife are "praying for those hurt and killed" in the crash.
SOROS-BACKED LOUISIANA DISTRICT ATTORNEY CARJACKED AT GUNPOINT WITH HIS MOTHER: REPORTS
"Please join me and Donna in praying for those hurt and killed in today's tragic I-55 crash, as well as their families. The combination of wildfire smoke and dense fog is dangerous, and I want to encourage all Louisianans in affected areas to take extreme caution when traveling," Gov. Edwards said.
The governor also encouraged residents to exercise caution while on the foggy roads and to donate blood.
CLICK HERE TO GET THE FOX NEWS APP
"I also want to thank the first responders and medical personnel who have worked so diligently to save lives and render aid. The best way you can help them, besides exercising caution on the road, is to donate blood at your local blood donation center. It will help replenish supplies that are being drained today to care for the wounded," Gov. Edwards said.