Tennessee police are on the hunt for the "estranged" adult son of Nashville's well-regarded police chief. The son, who has a lengthy rap sheet and a long criminal history, is now accused of shooting two suburban officers as they investigated a stolen car Saturday.
Both La Vergne officers, identified as Ashely Boleyjack and Gregory Kern, were hospitalized in stable condition as authorities seek John C. Drake Jr., the 38-year-old son of Metropolitan Nashville Police Chief John Drake.
His whereabouts remain unclear, but local authorities lifted a shelter-in-place order in La Vergne, about 20 miles southeast of Nashville, early Monday.
Drake Jr. is accused of pulling a gun out during a "struggle" with the officers around 2:30 p.m. outside a Dollar General store in La Vergne. Then, police allege, he shot them both – one in the back, and the other multiple times.
SON OF NASHVILLE POLICE CHIEF SOUGHT IN SHOOTING OF 2 TENNESSEE OFFICERS
"Despite my efforts and guidance in the early and teenage years, my son, John Drake Jr., now 38 years old, resorted to years of criminal activity and is a convicted felon," the elder Drake said in a statement. "He has not been a part of my life for quite some time. He now needs to be found and held accountable for his actions today. I hope that anyone who sees him or has information about him will contact law enforcement immediately."
The manhunt entered its second day Monday.
Drake Jr. is described as 5 feet, 11 inches tall, with a muscular build, facial hair and dreadlocks. He was wearing a black T-shirt with a white hockey mask emblem on the front and gray pants. Police say he is considered armed and dangerous and was last seen traveling northbound on Stones River Road.
CAREER CRIMINAL ARRESTED IN NYC SUBWAY SHOVE THAT NEARLY KILLED COMMUTER ONCE THREW URINE ON OFFICER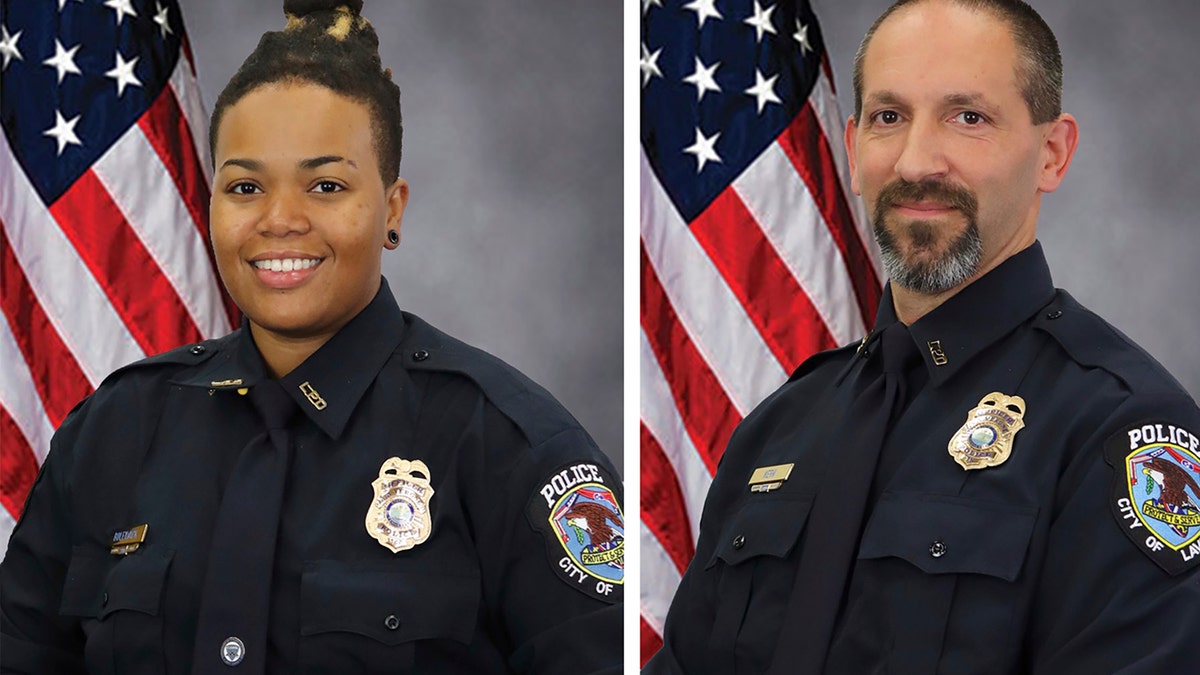 La Vergne police told Lake Forest residents to stay inside and lock their doors until early Monday morning.
"There is no immediate threat to the public," the department said in a statement posted to Facebook at 12:17 a.m. "We are continuing our search efforts but ask everyone to remain vigilant. If you see something, say something."
Drake Jr.'s criminal record includes dozens of prior arrests stretching back to 2005, according to WSMV-TV, a local news station.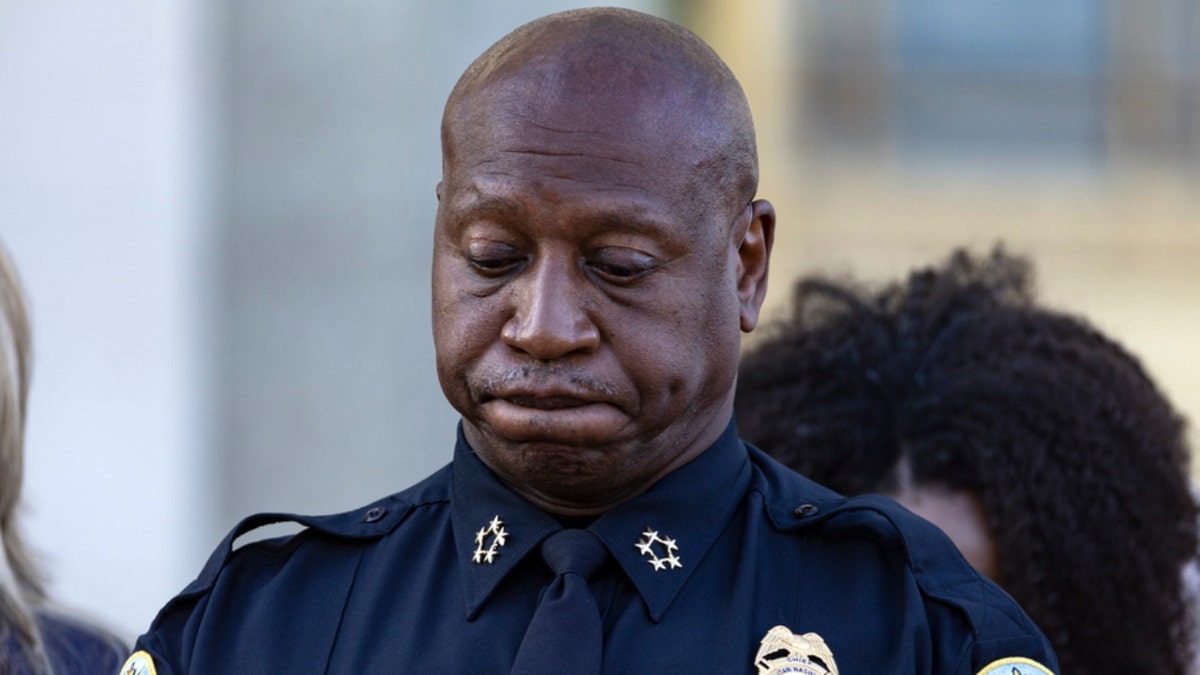 An 18-page rap sheet shows he was convicted of rape in 2009 and three more sex offenses over the past decade, court records show.
He has also been charged with domestic violence, assault, unlawful possession of a weapon and evading arrest. On multiple occasions, he's been arrested on violations of the state's sex offender registry.
"My heart goes out to Chief Drake, his family, and the two wounded La Vergne police officers. I know that despite our best efforts – including in their early years – we can't be responsible for the choices of family members," Nashville Mayor Freddie O'Connell said in a statement. "I support Chief Drake and stand by him at this difficult time. "
Anyone who sees Drake or anything suspicious is asked to call police. 
At least one of the wounded officers has been released from the hospital, according to authorities. 
CLICK HERE TO GET THE FOX NEWS APP
Fox News' Brie Stimson and The Associated Press contributed to this report.