Turkish President Recep Tayyip Erdogan used the momentous platform of a rally to celebrate his country's 100th anniversary to accuse Israel of committing war crimes and lambaste Western allies for their responses.
"Israel has been openly committing war crimes for 22 days, but the Western leaders cannot even call on Israel for a ceasefire, let alone react to it," Erdogan told the crowd in Istanbul, who waved Palestinian flags.
"We will tell the whole world that Israel is a war criminal. We are making preparations for this. We will declare Israel a war criminal," he said.
Saturday marked 100 years since the declaration of the Republic of Turkey (renamed Turkiye in international arenas), replacing the Ottoman Empire after its post-World War I collapse. Erdogan spoke for an hour, reiterating his belief that Hamas are not terrorists and labeling Israel an "occupier."
GROUND FIGHTING BEGINS ALONG GAZA BORDER AHEAD OF OFFICIAL ISRAELI INVASION
Erdogan's speech on Saturday outraged Israel so much that Israeli Minister of Foreign Affairs Eli Cohen recalled diplomats from Turkey "in order to conduct a reevaluation of the relations between Israel and Turkey," according to his post on social media platform X. 
Israeli's Foreign Ministry then condemned Erdogan's statements, saying that "Erdogan's attempt to defend a terrorist organization and his inflammatory statements won't change the horrors seen by the world that proves Hamas is ISIS." 
Turkey in the immediate aftermath of the Hamas terrorist attack on October 7 had denounced the violence and condemned deaths caused by the group, but as Israel rolled out its response, Erdogan shifted his support and started to refer to Hamas as "freedom fighters." 
WAR IN ISRAEL IS 'ALL ABOUT IRAN'S STRATEGIC OBJECTIVES': GEN. JACK KEANE
In a speech before the Turkish parliament on Wednesday, Erdogan called Hamas "a group of mujahideen defending their lands," Israeli outlet TPS reported.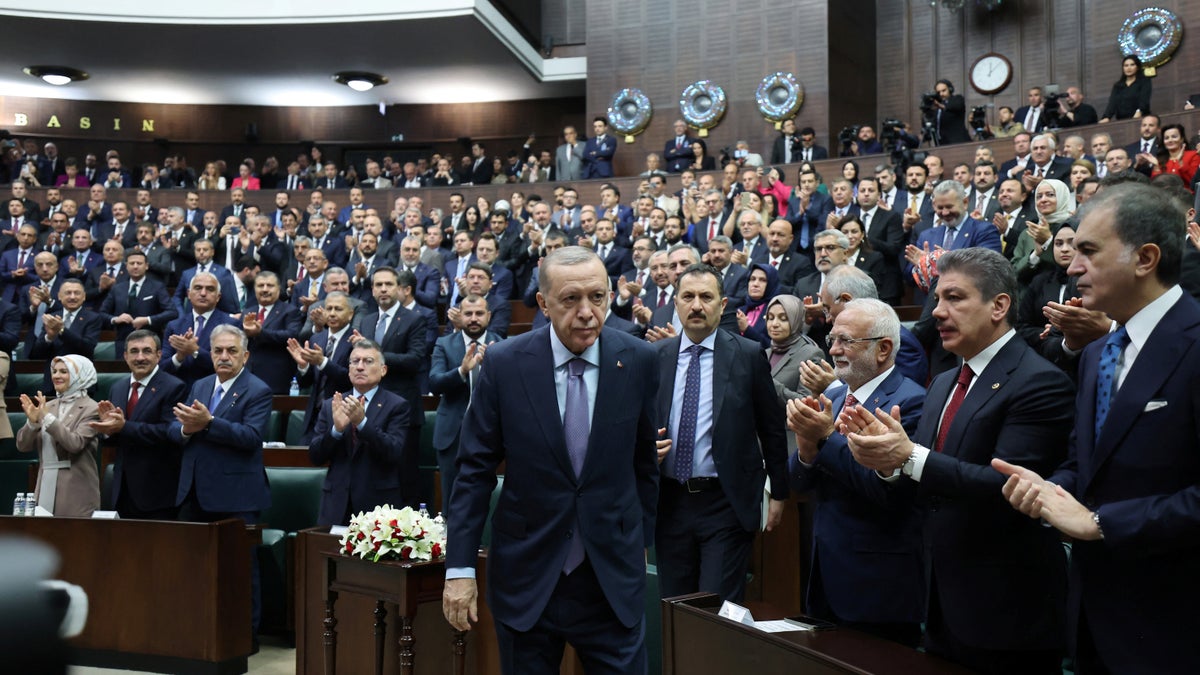 Turkey's position is a sharp break with the rest of its NATO allies, but it has not considered Hamas a terrorist organization — a designation that the U.S., the European Union and several countries in the Middle East support. 
Turkey also has ties to Hamas, hosting some of its members and facilitating investment for to the group. On October 18, the U.S. Department of the Treasury placed sanctions on "ten key Hamas terrorist group members, operatives and financial facilitators in Gaza and elsewhere, including Sudan, Turkiye, Algeria and Qatar." 
NEW YORK'S GRAND CENTRAL TERMINAL TEMPORARILY SHUT DOWN DUE TO GAZA CEASEFIRE RALLY
The Treasury specifically highlighted four members who stay in Turkey and serve as "portfolio managers" for Hamas's international investments. The investment network they oversee extends through Turkey and Algeria.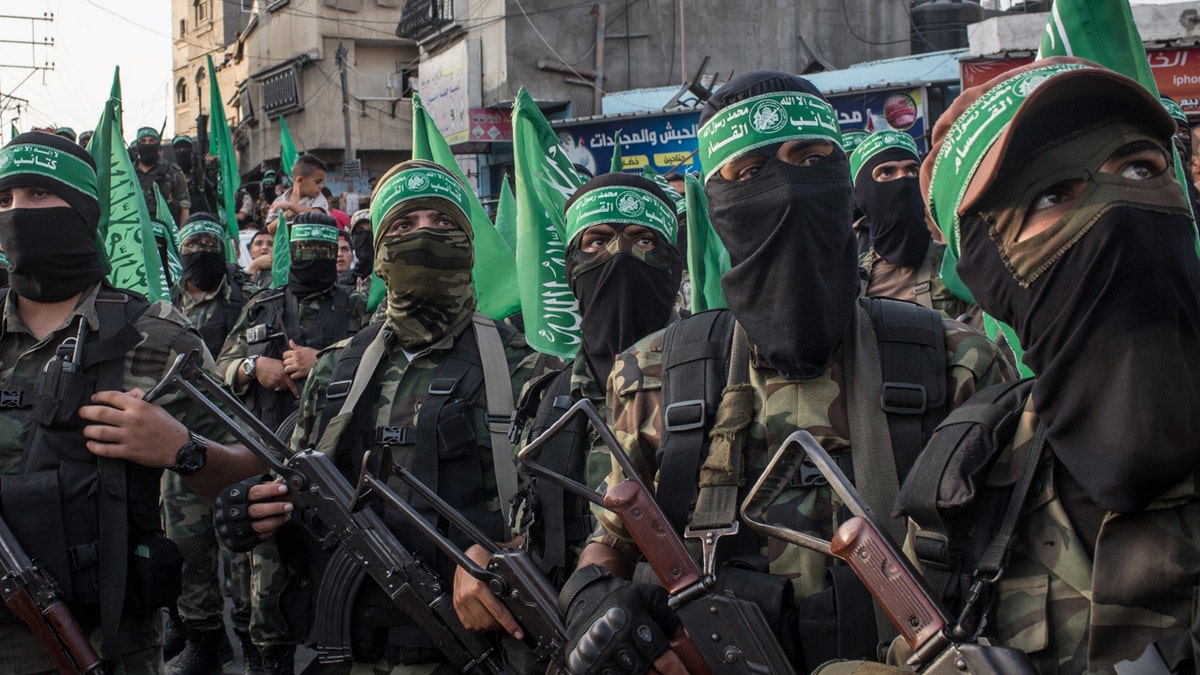 Sinan Ulgen, a former Turkish diplomat and director of the Centre for Economic and Foreign Policy Studies, an Istanbul-based think tank, said that Gaza's worsening humanitarian crisis and pressure from political allies had prompted Erdogan to sharpen his rhetoric.
CLICK HERE TO GET THE FOX NEWS APP 
Turkey "will protect its principles and share these with the international community, but it needs to do this with a more delicate diplomacy if it expects to play such a diplomatic role," Ulgen told Reuters.
Reuters contributed to this report.