Rescuers were searching waters off South Australia Saturday for a 46-year-old surfer presumed to have been killed by a shark. 
"A man is believed to have died following a shark attack at Walkers Rocks Beach," police said in a statement.
The remote beach popular with surfers is near Elliston, a town of fewer than 1,000 people located about 400 miles south of Adelaide, the state capital. The unidentified man is from there.
BRITISH EX-PAT KILLED BY 15-FOOT GREAT WHITE SHARK CLASSIFIED AS 'PROVOKED INCIDENT'
"It's not easy when it's a local involved, but we commend their strength and their want to assist," Superintendent Paul Bahr said of community members helping in the search, according to The Sydney Morning Herald. 
"We will continue to search with the assistance of local emergency services and other resources."
HAWAIIAN SURFER SPEAKS ON SURVIVAL AFTER LOSING FOOT IN 8-FOOT TIGER SHARK ATTACK: 'GOD WANTED ME TO FIGHT'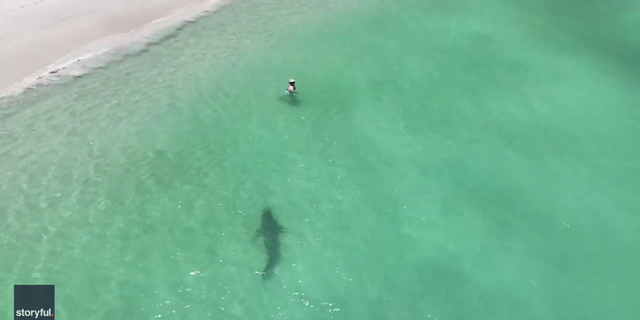 Several surfers reportedly witnessed the attack Saturday morning and called for emergency services, which are scouring the water by sea and air. 
During the search, a damaged wetsuit was found, and a shark was spotted, the Herald reported. 
CLICK HERE TO GET THE FOX NEWS APP
No one else was injured in the attack, police said. 
In February, a 16-year-old girl died after she was attacked by a shark in Western Australia. 
Reuters contributed to this report.