Koffee with Karan is back and how. The eighth instalment of the juicy, conjecture-filled offering kick-started with "Bollywood royalty" Deepika Padukone and Ranveer Singh gracing the coveted Koffee couch.
Straight off the bat, the energy of the show seemed different. While Deepika and Ranveer often work together and are all over social media praising each other, seeing them as a couple, for an extended period of time, being interviewed by someone from the fraternity with whom they share a certain level of ease, cast the two in a different light. 
As the conversation flowed, many revelations unfolded, and the internet has not been able to stop discussing a few key takeaways. Without further ado, here are seven of the wildest revelations from the first episode of Koffee with Karan, Season 8:
1. When Ranveer met Deepika
True to the very elaborate nature of Bollywood, Ranveer recalled meeting his future wife in the most dramatic way. He shared that while Kareena Kapoor was to play the role of Leela in Sanjay Leela Bhanslai's Goliyon Ki Raasleela Ram-Leela (could you imagine), she had to back out for some reason. He claimed to be batting for Team Deepika after having watched her stellar performance in Cocktail.
The reading of the script was at Sanjay's house by the sea. Ranveer recalled the heavy doors of the director's home opening, letting in a gush of the sea breeze. All of this served as the perfect backdrop for Deepika to enter, decked in white, like an ethereal angel crossing the threshold, cementing her steps straight into Ranveer's heart.
This was followed by an attempt on Ranveer's part to make her feel conscious, given that she had some food stuck in her teeth. However, when he pointed it out, she simply asked him to fish it out. Ranveer claimed that his using his pinkie finger to remove the piece of food from her teeth made him feel a spark, the effects of which are felt to date. 
While this is absolutely lovely, one X user was quick to point out how the way he described their first meeting was quite similar to how he described meeting Anushka Sharma, on Koffee with Karan's third season. Ranveer had previously described how Anushka opened the giant door at one of the offices in YRF studios and a gush of wind left her hair flowing.
2. Secret engagement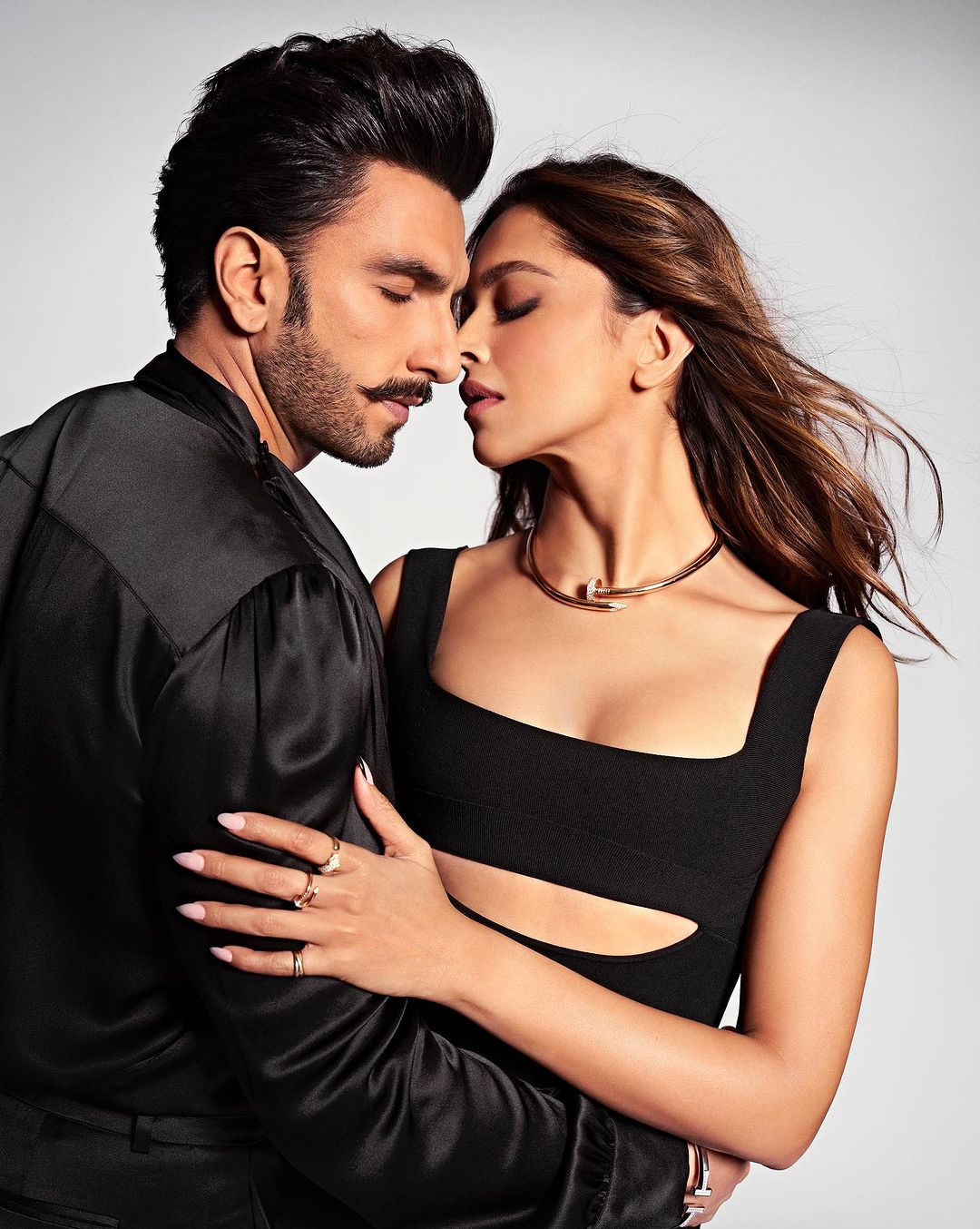 Ranveer openly proclaimed that six months into their unofficial situationship (since they never technically used the word "dating") he knew Deepika was the one. In 2015, the star proposed to Deepika, and the duo were secretly engaged till 2018, when they officially tied the knot. 
3. The proposal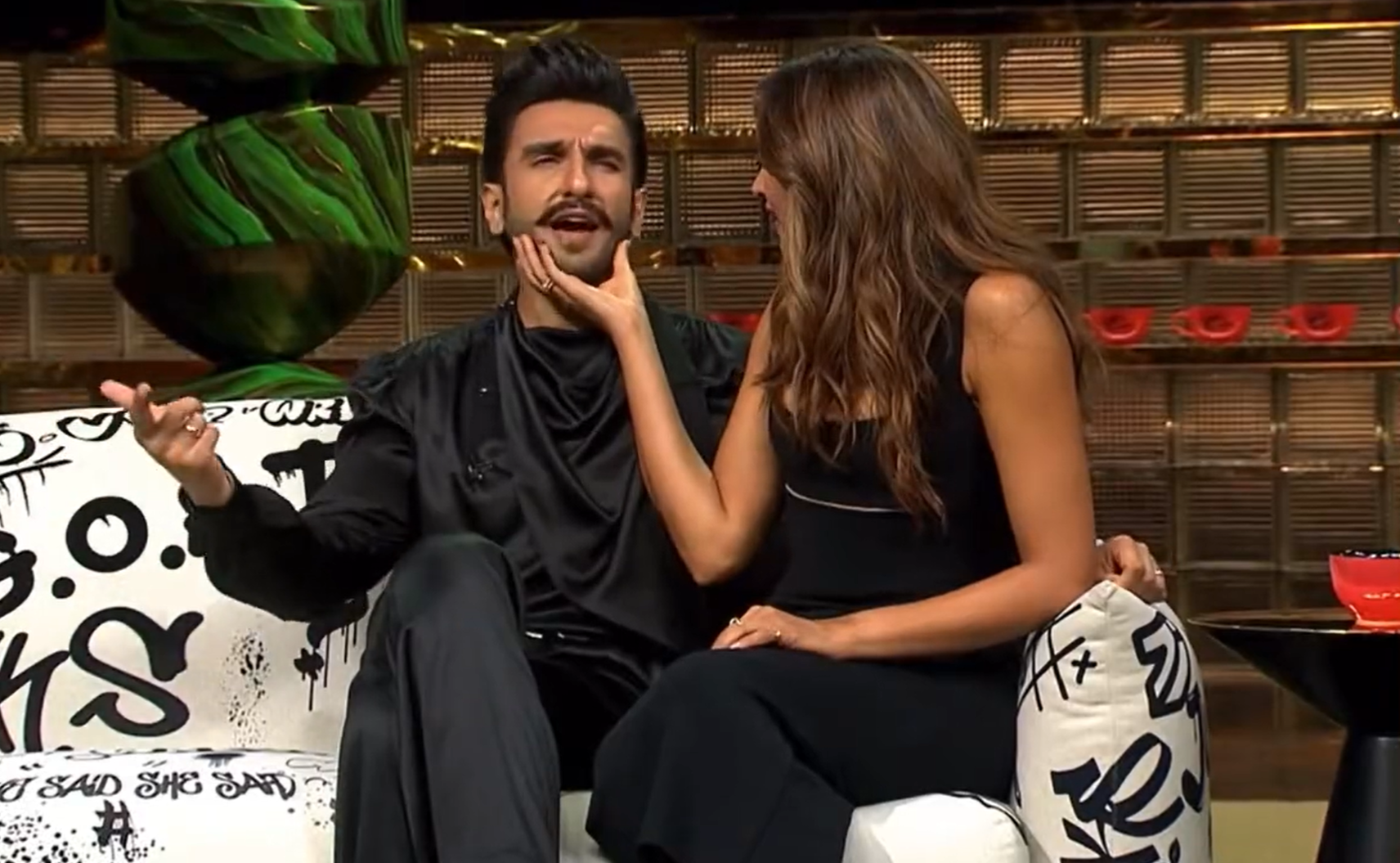 Picture a strip of sand amidst nothing but water on all sides, that too in the Maldives. That is where Ranveer proposed to Deepika in 2015. The duo took a trip together, and Ranveer had purchased a ring that he claimed was well beyond his resources at the time. 
Among absolutely nothing but each other's company, Ranveer popped the question, and Deepika responded in the affirmative. However, in his self-admitted immaturity, Ranveer did not ask Deepika's parents for her hand, as is the custom. This resulted in an awkward spat between Deepika and her mother after a family dinner in Bangalore, where the Om Shanti Om star could not hold back the news.
4. Dating other people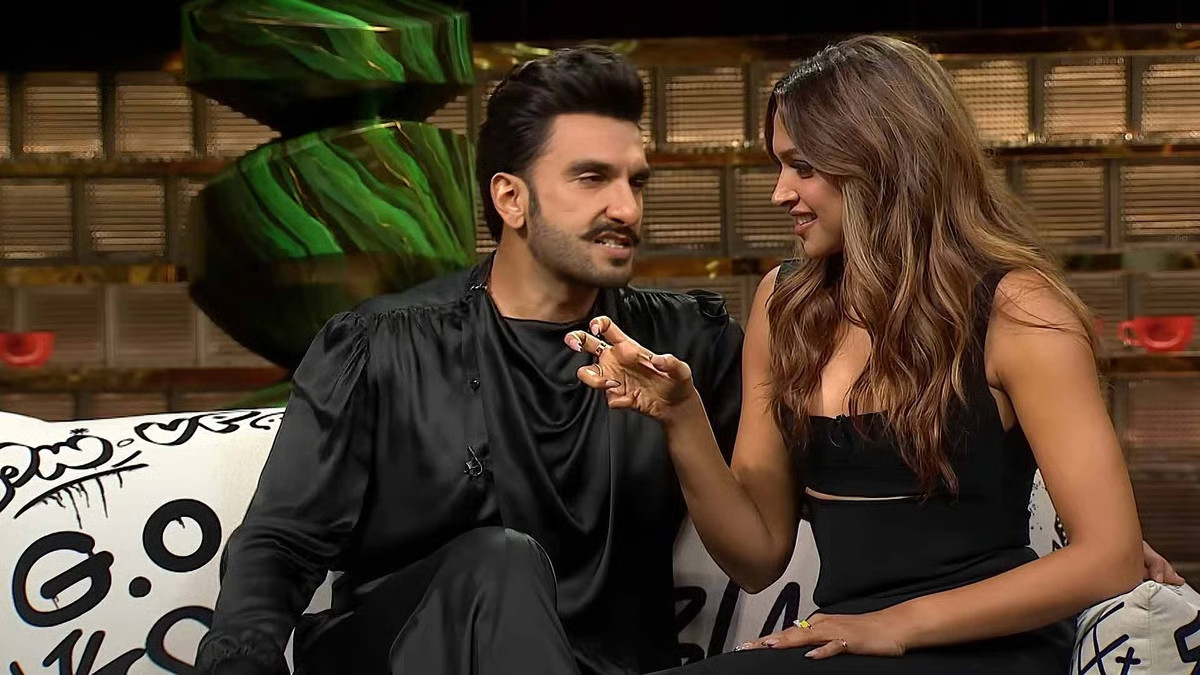 Since this has become a meme, with many calling Ranveer "Bollywood's Will Smith," some clarification is necessary. Deepika admitted to Karan Johar on the show that she had just exited some extremely difficult relationships when she met Ranveer and wanted to date casually for a while. She expressed that while the two could technically see other people, they would always find their way back to each other. 
This is backed by Ranveer, who claimed to know the various suitors pursuing Deepika – something that she, herself, had forgotten. At no point do either of the two make a big deal about this, nor does it come as a surprise to either party. 
5. Love triangle with Ranbir Kapoor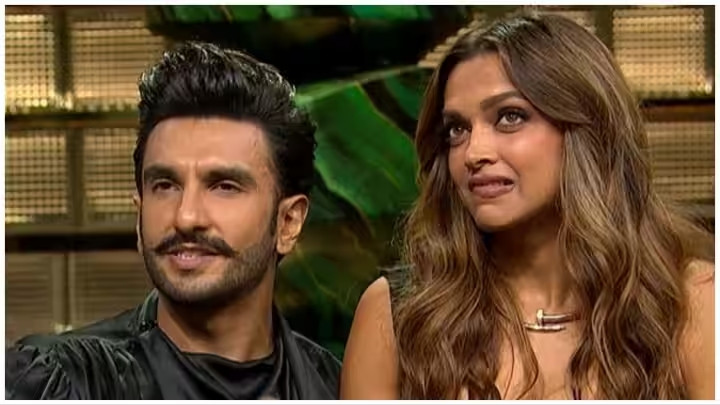 During the rapid-fire segment, Karan asked Ranveer, "In a love triangle featuring you and Deepika, which male actor would you not mind being cast as the third character," the actor chose to name Ranbir. 
"Ranbir," answered the star. "You wanted to make Sangam with the three of us. What happened to that?" Karan seemed eager to take the project ahead, and Deepika, too, gave her seal of approval in jest. 
6. The wedding video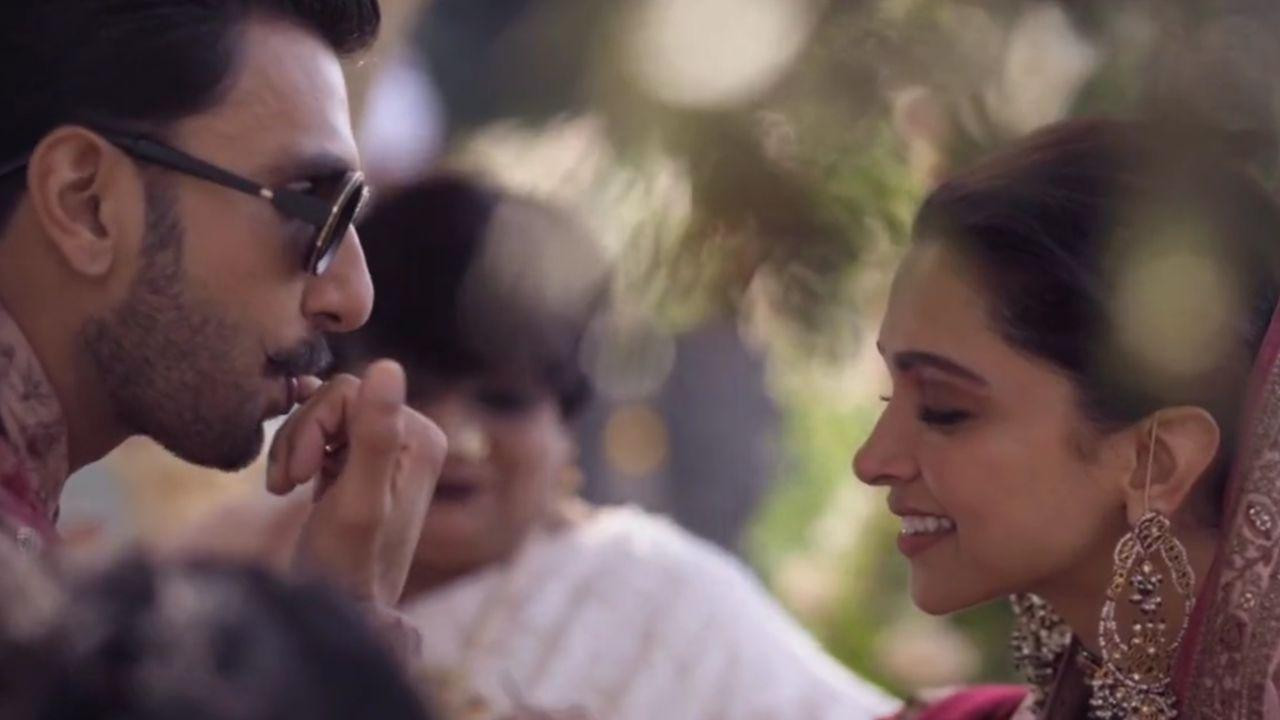 Ranveer and Deepika unveiled their wedding video to the world, five years after tying the knot. The four-minute clip, which brought Karan to tears and made him yearn for a soul connection, started with Ranveer raising a toast at the couple's engagement. "If you told me that one day you'll marry Deepika Padukone, I'd tell you, you've gone crazy! That was one day and today's another!" an excited Ranveer says to the cheering crowd. "I've finally done something right in life."
The next three and a half minutes compiled the precious moments from their exuberant wedding. Several ceremonies took place, with the duo's families and friends coming together in celebration. In a heartfelt conversation with the videographer, Deepika shared what she felt like when she tied the knot with her better half. "I was attracted to the person most of the world had not seen," the star said while speaking about her husband. "There's a quiet side to him, there's a very intelligent side to him, there's a very sensitive side to him, I love the fact that he cries. And I love the fact that he was all heart."
She continued, "When all the ceremonies were done, something changed. Suddenly, there's a sense of belonging, there's a sense of responsibility, it just makes all of this really solid. You just feel complete." The actor then smiled and added, "Yeah, complete. That's the right word."
7. On mental health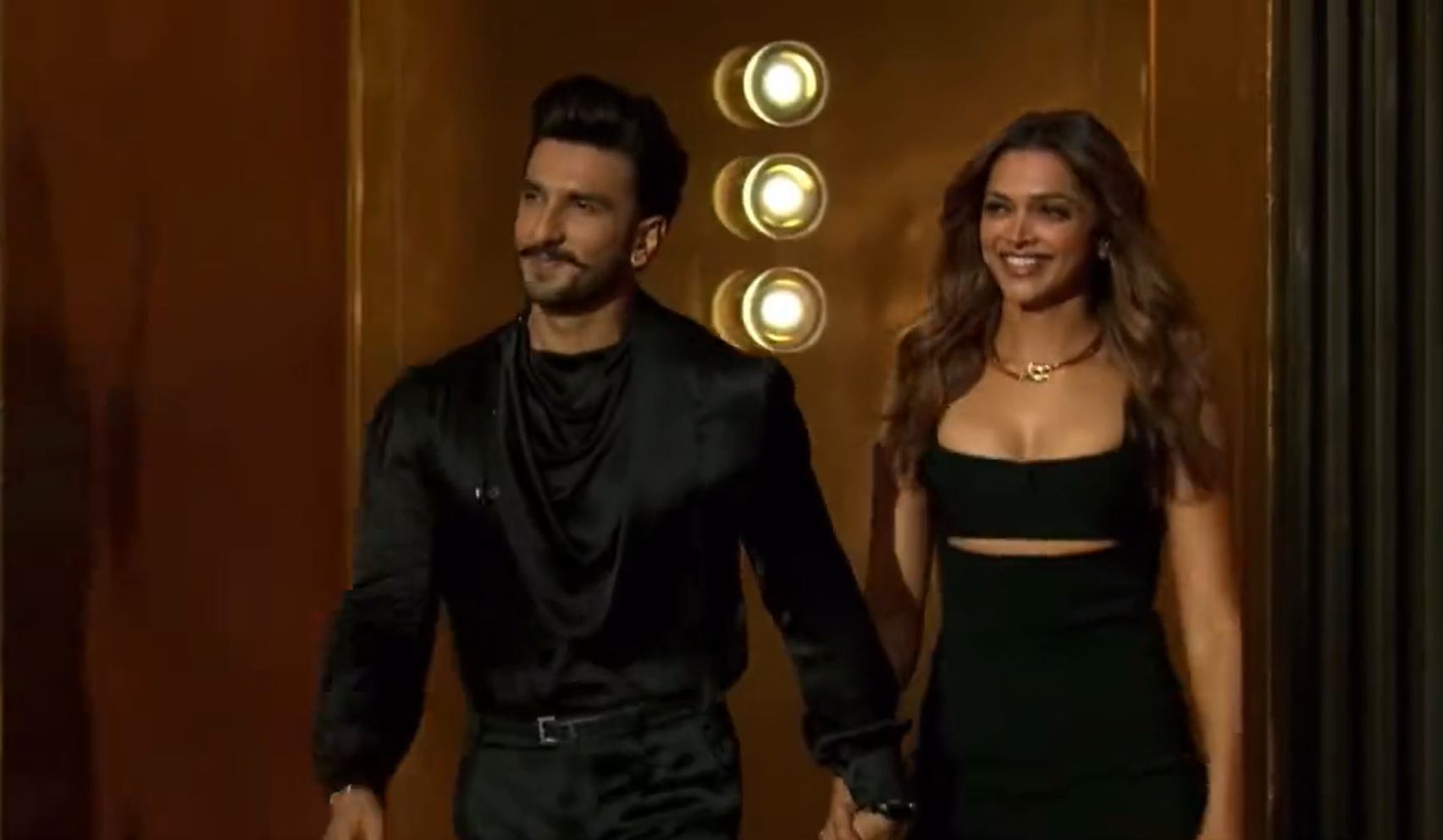 The episode, while fun, was also eye-opening in many ways. Deepika spoke about her mental health struggles and the way Ranveer stepped into the role of a "caregiver." Ranveer was vulnerable about his own helplessness in the face of Deepika's battle with mental illness. Karan, too, spoke about experiencing a panic attack, going home in the aftermath and weeping incessantly. 
The sombre conversation was not only a great insight into the human side of these superstars but also a vital step towards encouraging others to seek professional help. While these weren't wild revelations, they were pertinent, and for three huge names from Indian cinema to discuss the same with such openness was definitely needed. 
Have something to add? Share it in the comments