Notre Dame head coach Marcus Freeman was able to play role reversal with a member of the media earlier this week.
Tim O'Malley, a writer for Notre Dame's football program, coaches Freeman's son, Nico, in flag football. Nico was playing in the second-third-grade championship game earlier this week when two plays did not go their way, so the Notre Dame coach put O'Malley to the test.
Freeman pressed O'Malley about his team not scoring twice in the red zone and a trick play that had gone awry.
CLICK HERE FOR MORE SPORTS COVERAGE ON FOXNEWS.COM
"Two trips to the red zone, zero points. One play was a reverse pass that was intercepted in the red zone. Thoughts on the red zone play calling?" Freeman asked.
"They were attacking the run so much with Nico and Nolan, I thought I could drop one over the head," the reporter answered.
But Freeman was not finished. Apparently, his son had scored a touchdown that had been called back because he had been wearing only one flag instead of the required two.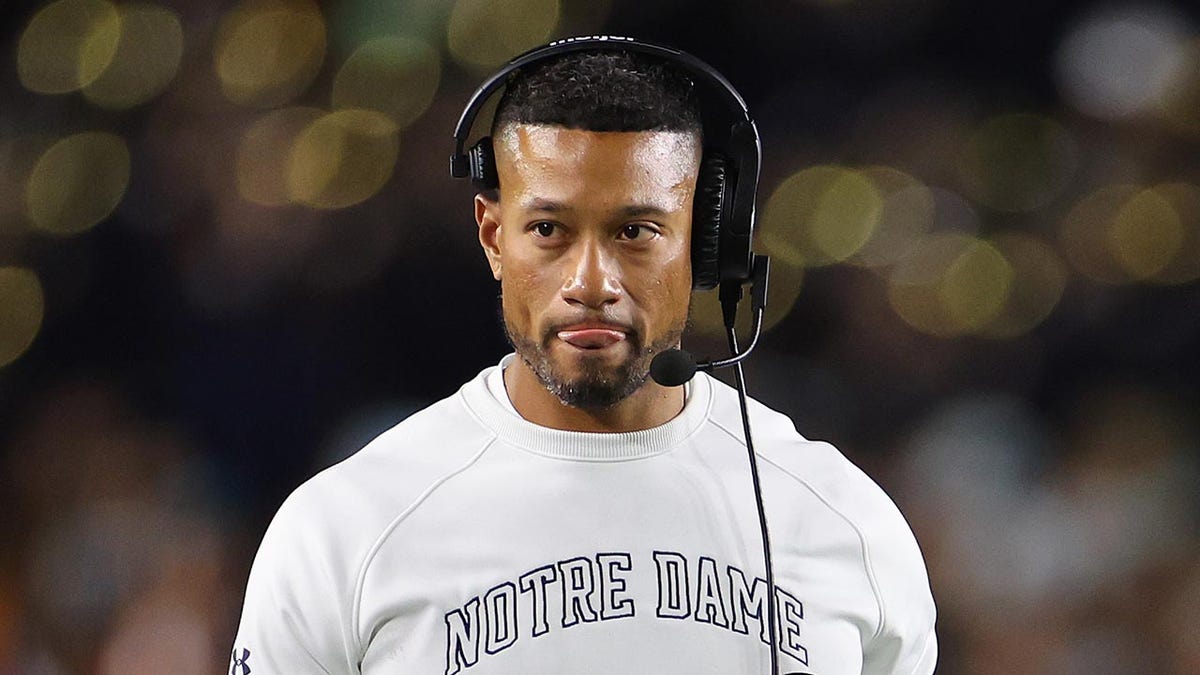 "Whose responsibility is it to make sure the young man has two flags on?" Freeman asked.
"I think it would be the guy in the huddle, which would be me," O'Malley began. "But you might be able to blame Coach Staley on the sideline."
Freeman was not a fan of the answer.
"Oh, you're passing blame! Come on, Tim! You gotta own it now!"
Another reporter chimed in on O'Malley's coaching.
"I thought Tim's game plan was good. They just didn't always execute," the other report said, garnering laughter from Freeman.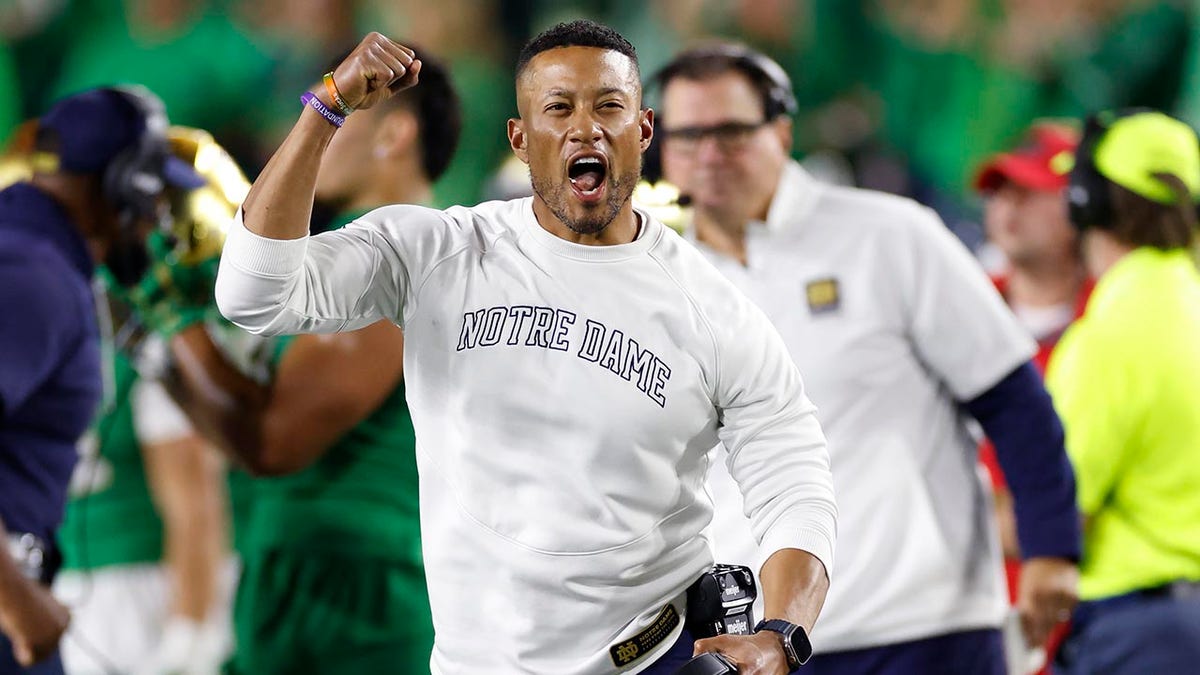 CLICK HERE TO GET THE FOX NEWS APP
The 14th-seeded Irish host Pittsburgh on Saturday, so Freeman has his coach hat back on after playing reporter for a couple minutes.